Pick of the week
A bracing LinkedIn post replete with Terminator references by Jeff Graham calls upon readers to resist the siren lure of their smartphones and wean themselves off before it's too late:  "The dependency on smartphones has become so deep, it actually has a name: Nomophobia, which is defined as "the fear of being out of mobile phone contact." Apparently, the addiction is so strong that most smartphone users don't even use the washroom without one." 
As computers and software increasingly inhabit more of the cognitive niche on our behalf there's a growing sense of disquiet from commentators like Nicholas Carr about where it all ends:   "Anything that can be automated should be automated. If it's possible to program a computer to do something a person can do, then the computer should do it. That way, the person will be "freed up" to do something "more valuable." Completely absent from this view is any sense of what it actually means to be a human being."   The same idea was memorably explored in Kurt Vonnegut's classic automation dystopia The Player Piano.
Smartphones/OEMs
The unfulfilled story of Liquidmetal should serve as a cautionary tale for those speculating on what Apple might be looking to do with sapphire glass:  "In reality, Liquidmetal has been too unique and too expensive to produce in such large quantities. It's also difficult to work with."  Apple's investment in this area may make sense just to address sapphire lens covers and watch screens.
Google/Android/Apps
Pocketnow run through the main Android L release features in a 5 minute hands-on YouTube video

:
"It is a sufficiently advanced form of paper as to be indistinguishable from magic."  It seems that

 

paper was the physical inspiration behind Google's Material Design language for L starting from the question, What is Software made of?: "the team set about creating this metaphorical material, which is a little bit like magical paper. It's flat, it floats slightly above the surface of the background, it tends to be white. There are consistent drop shadows, and a consistent light source illuminating them. Things tend to not just vanish when you move them, but slide away. They don't shuffle around on their own, but only move when a user moves them."
The Android One sub-$100 affordable smartphone initiative apparently involves MediaTek and not Qualcomm as the preferred SoC vendor.  According to Digitimes: "Google has been in talks with MediaTek for the Android One in the past six months and has promised to offer its latest software and firmware of Android platform to the Taiwan-based IC design house for detailed development, indicated the sources."  The strategic importance of low cost Android is highlighted in this post from Benedict Evans showing how Android market share is strongest in lower income markets:
TNW's best Android apps for June include Yo and Nudge.   Nudge seems to play in a similar space to Google Fit by providing a cross-device platform that "allows you to sync your various health and fitness tracking apps and devices under one digital roof".   It currently supports multiple leading health app propositions like MapMyFitness, RunKeeper, Moves and Strava as well as multiple wearable device players including Jawbone and Fitbit.
Asia
The Chinese Ministry of Industry and Information Technology (MIIT) awarded FDD licences to China Unicom and China Telecom but there's a catch:  "officially, the licences are awarded on the basis that both companies use them to trial FDD-TDD LTE integration in 16 cities around the country."  TDD remains the officially approved flavour of LTE for China and China Mobile is well ahead on that: "

All three carriers, China Mobile, China Unicom and China Telecom, were granted TD-LTE licenses at the end of last year and China Mobile, which operates a 3G network based on TD-SCDMA has already launched LTE services"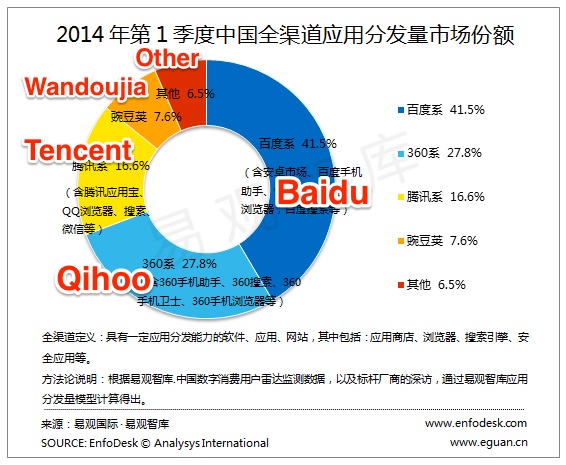 Uber launched in India in three major cities Delhi, Bangalore and Hyderabad to start with.  Should be interesting to see how that works out.
Cloud/Infrastructure
Security
Services
Shutter offer an iOS camera app with unlimited cloud storage.  The app seems nice too: "

The good news is that Shutter is a very nice app. It has an attractive design, and a very useful photo viewer, with an elegant way of providing photo details such as shutter speed and ISO while browsing. The camera itself is fast but somewhat minimal in terms of options"
Big Data/Machine Learning
Heads-up on what's next in Quantified Self: "Imagine if an app could flash up a warning as your body started to process that one unit of alcohol too many."  There isn't too much exploration of the ethical or societal ramifications of proceeding down a route of ever more self quantification.
Car Connectivity
With Android Auto's arrival, the car industry now faces the prospect of "Car Wars" between CarPlay and Auto with Mirrorlink and others presumably sidelined in due course:
Car Wars pic.twitter.com/X6v2ssNs1j

— Álex Barredo 📈 (@somospostpc) July 2, 2014
Wearables/InterentOfThings
Fascinating profile of PCH who are setting themselves up to be the "AWS of hardware", a company that aims to help Kickstarters progress the rough terrain between prototype and manufacture through experienced support, access to state of the art machinery and a network of factories in China.    Liam Casey, PCH CEO is quoteworthy: "There is no 'minimum viable product' in hardware," he says, referencing the trendy notion in software that you should launch the first "good-enough" version of your idea. "One screw can put you out of business.""
Miscellaneous
There's been an explosion in patents and patent litigation in the last 20 years and like others, the HBR is beginning to question the value of it all given overall the effect is to "reduce the profitability of innovation rather than to increase it  …  the value of patents in an increasing number of cases is merely to keep from getting sued by someone else with patents."
Delivering more software with less resources sounds like a corporate holy grail.  InfoQ suggests it can be done with small experienced multidisciplinary teams given all the resources and support they need including access to customers and a willingness to experiment.  Many startups operate that way but they don't have to contend with layers of management and other tyre-kicking intermediaries.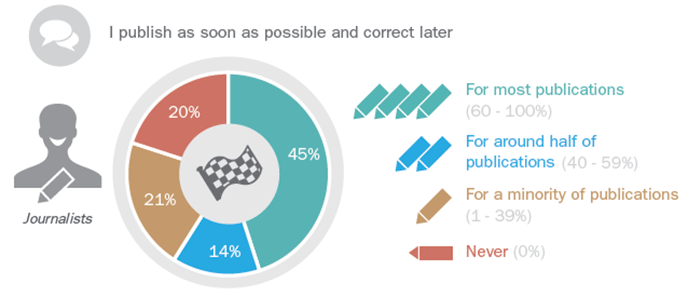 Jacques Peretti's The Men Who Made Us Spend was an interesting diatribe on planned obsolescence as a corporate strategy and something that consumers seem to have tacitly accepted.