Pick of the week – Google
The EU Right to Be Forgotten has turned into a PR fiasco for Google that they probably wish could be forgotten too.   It seems they applied the ruling in a characteristically literal fashion to demonstrate the absurdity of a ruling they didn't agree with but ended up scrambling to reinstate links they had removed the day before.   The end result was an ugly, unwanted glimpse behind the magic curtain where, as Wired put it, "fallible human hands are always guiding Google's seemingly perfect search machine" something they would prefer to be kept hidden from view to preserve the illusion: "People don't want to think their search results are fungible, which means Google's interests are also best served by keeping that notion obscured behind a simple search box."
The whole episode has added fuel to the debate about Google as a "single point of failure for the web" with correspondingly blunt advice:  "Every business should be on the constant lookout for threats to their existence. Falling out of favor with Google should be seen as one of those potential threats, and if you haven't considered what would happen without Mountain View, then you have your task for next week."  It also highlights the importance and urgency with which ethical questions need to be asked of and inside the internet giants that are creating our future about the societal impact of what they are doing with customer data.  With big data comes big responsibility: "How does a big company like Google use the data that resides in various different databases — Nest, DropCam, Waze, Android, Google Maps, Google Mail and Google Search — in tandem?  … How long before the pressure of Wall Street and its incessant quarterly demands makes Facebook or Google go to thinkable places?  Silicon Valley and the companies that control the future need to step back and become self accountable, and develop a moral imperative."
Smartphones/OEMs
Interesting Fire Phone analysis from Mike Mace positions it as a big experiment to ensure Amazon aren't complacent about the future: "I think the question being tested is whether you can completely replace a web store with a properly configured phone. What if, instead of going to an online store to buy something, your phone itself became the store? What if, instead of searching for the thing you want to buy, you could just take a picture of it, or scan its barcode, or say its name? "   Forbes also suggest Amazon's approach is a response to the strategic threat posed by low end disruption to  Amazon's currently dominant business model.   New entrants like Google Shopping Express may seem a minor annoyance today but low end disruption often starts out that way: "Google Shopping Express [could] hit Amazon where it hurts: in the business of selling goods and delivering them to customers." Others are more skeptical that Amazon will succeed.   For Benedict Evans it's down to their strategy of building on Android without GMS: "more and more of what it means to be 'Android' will come from the closed Google services that aren't part of AOSP and that [Amazon] doesn't have access to.  

 AOSP is being pulled along by Google's aims, and will change in radical and unexpected ways" and "is not necessarily a neutral, transparent platform for Amazon to build on."
This Qualcomm slide highlights the sheer complexity of the RF band SoC component set required to support a global LTE smartphone :
If you had any doubts about LTE complexity this @Qualcomm graphic tells the story. #LTEA #carrieraggregation pic.twitter.com/iTYgZEfa8I

— Ben Wood (@benwood) July 9, 2014
Google/Android/Apps
Asia
Xiaomi have sold 26 million phones in H1 putting them on track to hit their stated target of 60 million for the year.   According to Flurry data, Xiaomi is a brand that particularly resonates with young business professionals in China and for an Android based OEM they have the rare ability to generate an "Apple magic" around their products: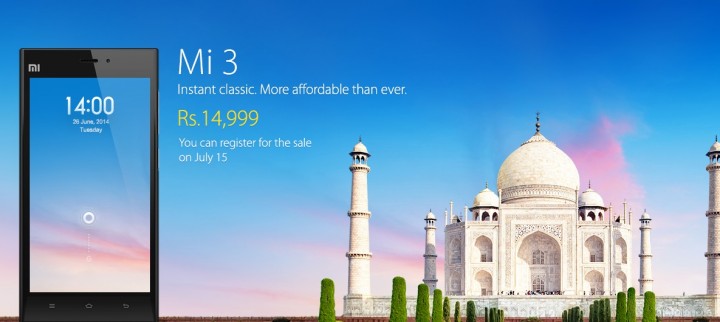 Even lower down the affordability spectrum, Karbonn have launched a £26 Android smartphone, the Smart A50S.  It's pretty basic "only 2G with EDGE support, in part because the IP royalties on 3G are so significant (thank you Qualcomm)" but it has a 2MP main camera, VGA front facing camera and 256MB internal memory and 2GB expandable storage.   Another entrant into the Landfill Android category.
Cloud/Infrastructure
Security
Security is famously a process not a product but that hasn't stopped $100 millions being pumped into Silicon Valley security startups like FortyCloud and Okta over the last few months. Security, particularly around the enterprise environment, is hot: "

With enterprises still in the 

early days of cloud adoption

, it makes sense that a lot of security startups are getting into the action by developing products and services that cater to the enterprises that want to head to the cloud."
Stay skeptical if you receive an uncharacteristic email or text
Don't install apps from outside the app store.  If you do, ensure you have Lookout installed to run a check.
When you install an app, look at it's permissions
Use long passwords and LastPass
Use a wrist strap and keep a record of the IMEI of your phone
Services
Big Data/Machine Learning
A recent Wired article suggests Apple may be investing in building AI competence to "upgrade" Siri up to "compete" with Google and Microsoft voice recognition tech:  "Apple has formed its own speech recognition team and that a neural-net-boosted Siri is on the way."
Interesting New Scientist article on the semi-supervised AI system that schedules the work of 10,000 engineers daily on Hong Kong's subway system.  It seems to have tuned the scheduling algorithm operation using input from human experts that used to do the job.  The team that developed it: "spent months finding the most efficient algorithm for designing schedules. It settled on a genetic algorithm, which pits many solutions to the same problem against each other to find the best one. But the people that had to carry out the scheduled work took a while to get used to the idea, as they didn't like not knowing why they were doing certain things."
Car Connectivity
Car connectivity has become a fascinating 

strategic battleground between car OEMs and OTT smartphone ecosystem players with

trillions of dollars at stake: "Car makers face a critical dilemma. You can either have full control over the car's functionality (i.e. in-vehicle apps), or you can embrace Apple and Google in the car, benefitting from the immense value that they create in smartphones and from their automotive initiatives. But you cannot have both."  

Underlining that stark choice, it's now clear that

 Android Auto uses video streams to display Android apps in a similar way to Mirrorlink's use of VNC as bearer thereby turning the car and its head unit into a dumb pipe and display.
iWatch watch
The various recent medical related hires at Apple might not just be focussing on an iWatch.  It seems there is a real opportunity for a dedicated medical iPad for use in healthcare according to this SeekingAlpha article: "

Apple 

wants

 to position its upcoming iWatch as a medical device. We believe that Apple has plans to launch a medical device that would be a modified version of today's iPad. The device may not exactly look like iPad, but it would be designed specifically as a medical device. Apple is 

building

 a team of senior medical technology executives, which could be a hint that the company is planning to launch a serious medical device in near future."
Wearables/InternetOfThings
Meanwhile Google continue to drive their IoT strategy around their own personalised services technology.  A TechCrunch reviewer who's been using an Android Wear watch daily since Google IO is clear that Google Now is the killer app for the proposition:  "the more I use Wear, the more I feel like it was custom-made for Google Now. Indeed, this is the first time I really feel Now is living up to its promise. It's also the first time I find myself paying full attention to Now, despite its prominence on Android before."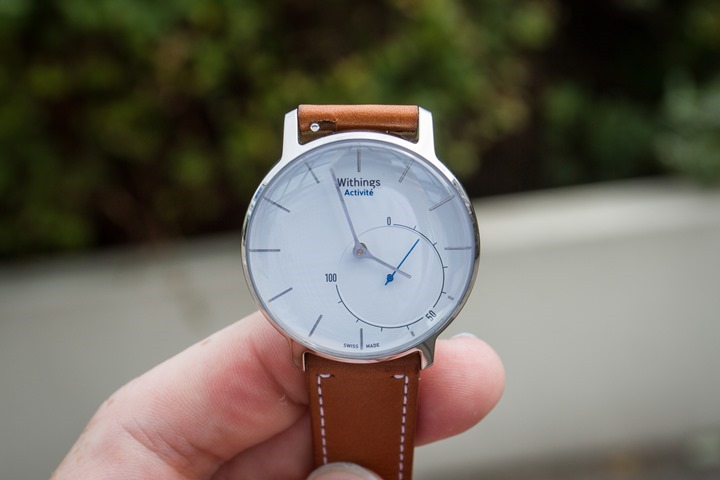 Programming
Fascinating InfoQ piece about a recent Google engineering

 

research paper 

"

presenting an empirical study of 26.6 million builds produced during a period of nine months by thousands of developers at Google. The paper describes the build workflow, and analyzes failure frequency, compiler error types, and resolution efforts."  The findings suggest that "Keeping the build process fast and understanding when and how it fails is a key part of improving programmer productivity."
Miscellaneous
Poe, E.
Near a Raven

Midnights so dreary, tired and weary,
Silently pondering volumes extolling all by-now obsolete lore,
During my rather long nap — the weirdest tap!
An ominous vibrating sound disturbing my chamber's antedoor.
"This," I whispered quietly, "I ignore."
Agile is a mindset which involves a change in culture.  Process and tools help but you have to have the mindset in place first: "Make no mistake: More than anything else, agile is a shift in organizational culture. All the agile-flavored tools in the world won't make your teams nimble. The role of tools is simply to reflect your teams' processes and make following them less onerous."