Pick of the week
In a thoughtful article this week, Benedict Evans wrote about how it's getting harder and harder for an Android OEM to innovate with Android based products or indeed with their own software and services built on top of Android.   Arguably the only companies innovating with Android are Google themselves and a few cross-platform OTT propositions who are effectively decoupling their innovations from the underlying platform.    Everyone else in between is at some level really struggling even industry giants like Samsung as highlighted in several links below.  In an article covering the same space, Fred Brooks of Andreesen Horowitz highlighted the power vested in platform monopoly players like Google and the lack of any real mechanism to police their moves.
Smartphones/OEMs
Samsung have taken the unusual step of issuing an earnings reference note to provide analysts with some background context for their lacklustre Q2 earnings estimates.   The note outlines a range of causes but ultimately Samsung are being squeezed by Apple at the top end and a formidable array of Chinese 'landfill Android' OEMs at the low end. Some are already speculating that they may be in danger of a cliff collapse like previously dominant phone manufacturers: "The pattern of companies maintaining success and then dropping  rapidly was seen in the results of Siemens, Motorola, Palm, and both the Symbian and Windows Mobile operating systems."   The most spectacular demise was that of Nokia and in an unwanted parallel, Samsung are also struggling with seemingly endless delays to an in-house Linux based "saviour" platform.  Ben Thompson at stratechery is surprised that anyone is surprised and makes this bleak long-term assessment:  "Samsung's fundamental problem is that they have no software-based differentiation, which means in the long run all they can do is compete on price. Perhaps they should ask HP or Dell how that goes  …  it turns out that smartphones really are just like PCs: it's the hardware maker with its own operating system that is dominating profits, while everyone else eats themselves alive to the benefit of their software master."   NYT agrees and suggests the company will have to: a) cut costs further to compete at the low end and b) genuinely innovate it's way out into competitiveness at the top end which will be tough: "Because all Android smartphones work similarly … hardware does not make a device stand out. Software and Internet services, like video streaming or messaging, will set the devices apart."  Without differentiating software, there's nothing to stop Samsung users moving to any other Android phone – "their customers are actually Google's, they're not necessarily theirs".
In terms of devices, it's all Lumia with all other Windows Phone OEMs lumped into a 23% "other" segment:
Google/Android/Apps
Google have released a Chromecast v1.7 app for Android which allows compatible Android devices to steam their screens to a screen display using a Chromecast dongle: "with the right device and updated app, anything you see on your Android's small screen can now be shared on a larger screen".
Asia
The Chinese authorities want Chinese MNOs to clamp down on the level of promotion they are providing for high end devices with a particular concern around the iPhone: 

"China told the nation's state-owned wireless carriers to cut marketing expenses after concluding they spent too much on promoting high-end devices

". The three main Chinese MNOs (China Mobile, China Unicom, China Telecom) have also agreed to setup a network sharing venture "

to reduce the cost and optimise the construction, maintenance and operation of infrastructure".   This may result in future rationalisation of FDD vs. TDD LTE offerings in China.
Crocodile in the Yangtze looks like an interesting film chronicling the growth of Alibaba and the struggles of its founder Jack Ma from a Western perspective:

"The film is based on 200 hours of archival footage from 35 sources and is an extremely comprehensive overview of Ma's journey to eventually set up Alibaba. "
Cloud/Infrastructure
InfoQ provided the transcript of a highly insightful interview with Adrian Cockcroft, ex-Director of Web Engineering at Netflix who led their move to public cloud.  The interview outlines a range of techniques Netflix use for what he refers to as"operational disaster recovery testing" involving a variety of Monkey tools.  One of the tricks the Netflix dev team use involves isolating broken interfacing using their "API Breaker" technology: "they, being developers, developed a defence mechanism, which is that they built this circuit breaker layer into the API Server which wrapped every dependency in a circuit breaker that basically said, "If this thing breaks, I'm going to stop calling it and I'm going to flag it and I'm going to point at it and I'm going to say 'that thing is broken'".
Security
Silent Circle have expanded their Out Circle secure call service across 79 countries allowing "Silent Phone users to 

make truly private calls to non-Silent Circle members worldwide".  Sounds like a P2P encrypted version of Truphone

:  "From today, subscribers enrolling in the service will be given a unique ten-digit Silent Phone number to make and receive calls in 79 countries without a roaming charge in sight."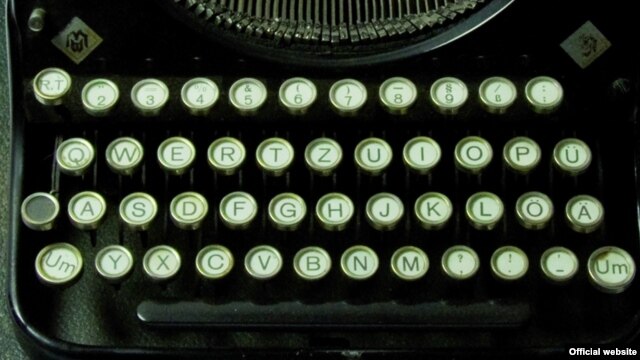 Amazon
All the while, the Amazon juggernaut moves remorselessly on.  This week they variously: a) hired Babak Parvis, the founder of Google Glass presumably to work on further enhancing the Fire Phone and Firefly service, b) threw down the gauntlet to Box, Dropbox, Microsoft and Google with their AWS-backed Zocalo file sharing service and c) asked the FAA to test 50mph delivery drones with geofence support though they will need to overcome some fundamental obstacles before we see them in service: "

the company claims that 86 percent of its deliveries weigh less than five pounds, which would make them suitable for drone delivery. Given the technical and regulatory challenges, however, an Amazon drone is unlikely to arrive at your door for at least five years."
Services
Interesting anecdotal insight into how smartphones have disrupted restaurant service over the last 20 years mainly negatively in respect of cameras interfering with the act of eating:  

"14 out of 45 customers take pictures of each other with the food in front of them or as they are eating the food.  

27 out of 45 customers asked their waiter to take a group photo. 14 of those requested the waiter retake the photo as they were not pleased with the first photo."
Dropbox are introducing streaming sync support to improve sync performance with large files:  "The next time you need to sync a large video file (or any file over 16MB) from your computer to your connected devices or in a shared folder, Dropbox will make sure you get an extra sync speed boost."
Big Data/Machine Learning
The German football team that won the World Cup this week did so in part thanks to a big data led approach.   They used a custom match analysis tool created by SAP AG to collect and analyse huge quantities of player performance data:  "The tool, called Match Insights, analyzes video data from on-field cameras capable of capturing thousands of data points per second, including player position and speed. That data then goes into an SAP database that runs analytics and allows coaches to target performance metrics for specific players and give them feedback via their mobile devices."   The SAP database in question is the in-memory RDBMS-based SAP Hana.
Staying with Germany's performance in the World Cup, Quora provided a brilliant data-supported analysis of why they fell apart against Brazil.  It includes this dramatic visualisation detailing all German activity on the pitch during Brazil's "30 minutes of hell" highlighting how they exploited the right wing: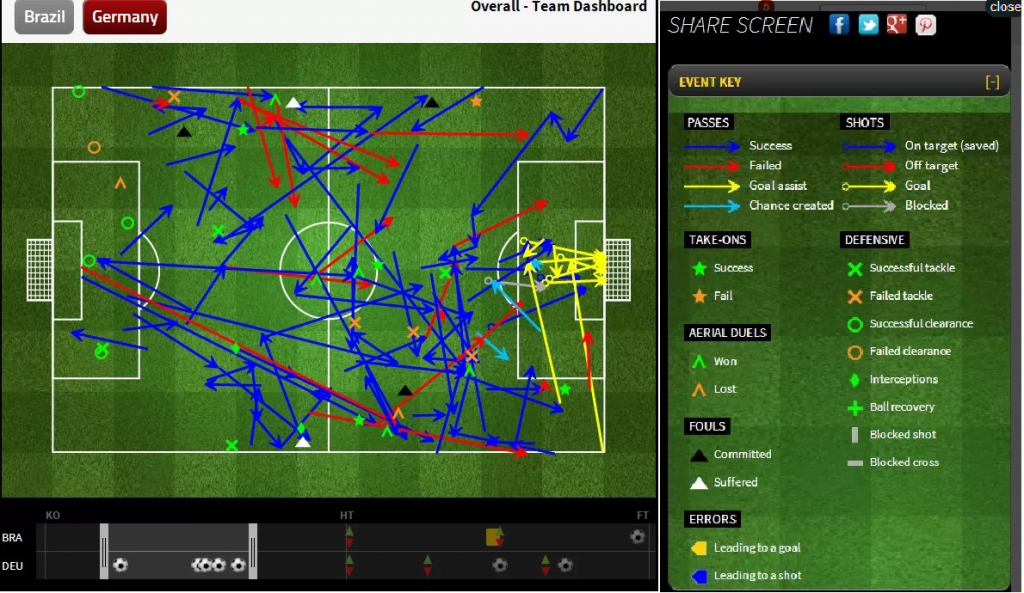 Car Connectivity
TechCrunch review of the BMW i3 provides further evidence that electric cars are beginning to get serious.  Priced at $44k it has "an engine that doesn't feel like what you'd expect from an electric car: the i3 can jump from 0 to 60km/h in under four seconds, and leaps to 100km/h in just over 7."
Wearables/InternetOfThings
LinkIt, a development board for the Mediatek MT2502 "Aster" will be available in August: "M

T2502 is based on the older ARM7 architecture, and that can support screens up to QVGA (320×240). So it clearly aims at entry level wearables, similar to the Pebble smartwatch, or Fitness Trackers, and it's not a candidate to run Android Wear."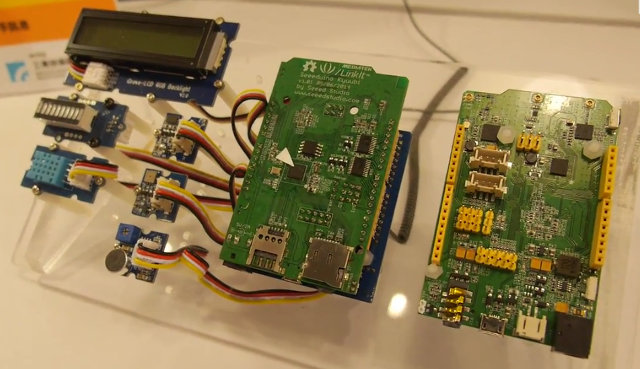 The HiCon Wearable "social bangle" illustrates that just because you can doesn't mean you should: "

awkwardly large bracelet that's lined with enough square charms to remind you of fourth grade. Each charm is interchangeable and represents a different service (SMS, calls) or social network (Facebook, WhatsApp, etc), and they vibrate and light up whenever you get a notification from that particular service."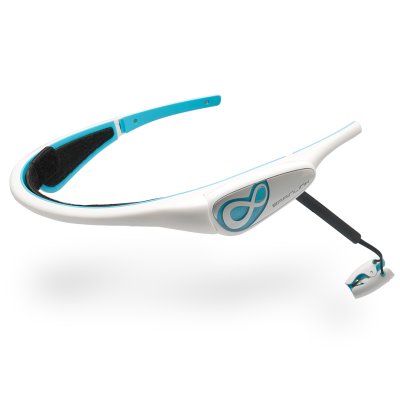 WSJ reviewed a bluetooth toothbrush from Oral B which connects with your smartphone to monitor your brushing habits: "Brush for two minutes or more and you'll be greeted by a smiley face" on your phone.
News of an energy scavenging printed diode that may one day be used to enable IoT use cases: "A research team based in Sweden and the UK has now created the first printed e-label than can communicate with a smartphone. As a proof of principle, the device harvests energy from the smartphone's signal, and uses it to illuminate a small display."
Programming
I thought of a new term when talking about code: "It's made from unmaintainium."

— Andrew Kilpatrick (@Elmood) July 10, 2014
Apple have started a public blog on Swift development.  It looks pretty corporate with no individual names involved but they do seem be making some efforts to be more developer friendly: "

Alongside the move, Apple's done away with the need to be a paid member of its iOS or Mac developer programs in order to download a beta version of Xcode 6, which lets programmers make Swift-based projects."
Miscellaneous
TechCrunch assert that hardware is hot right now with VCs because: "while software is incredibly attractive as a business proposition, there's something truly special about hardware that software lacks. Hardware ignites intense passion in people – to the point of camping out for days to buy the latest gadget or tattooing logos from their favorite consumer tech brands." and furthermore "It's incredibly difficult to build a great hardware company and it's incredibly difficult to build a great software company. However, it's insanely difficult to build a hardware and software company all in one. And it's the new Holy Grail that venture capitalists and the largest of tech giants are pursuing with multi-billion-dollar investments and acquisitions worldwide."   As if to underline that, they provided an arresting example of hardware disrupting software in the form of a drone arrangement for providing perfect scene photo lighting:
A good Medium article suggested that technology journalism faces software-driven extinction and will need to evolve to add insight and political context to remain meaningful.  An observation that needs to be taken on board by this blog too.