Deep Learning with TensorFlow
[avatar user="malm" size="small" align="left" link="file" /]
Jeff Dean is a Google legend.  He's currently leading the Google Brain project so this recent lecture he gave at YCombinator on Large Scale Deep Learning is both important and fascinating.  It provides a unique glimpse into what Google think the future will be about.  Namely the application of deep learning to a far greater range of problems with an especial focus on the use of sequence to sequence techniques for language translation.
Dean promotes TensorFlow heavily and for good reason, citing the huge developer momentum behind the platform: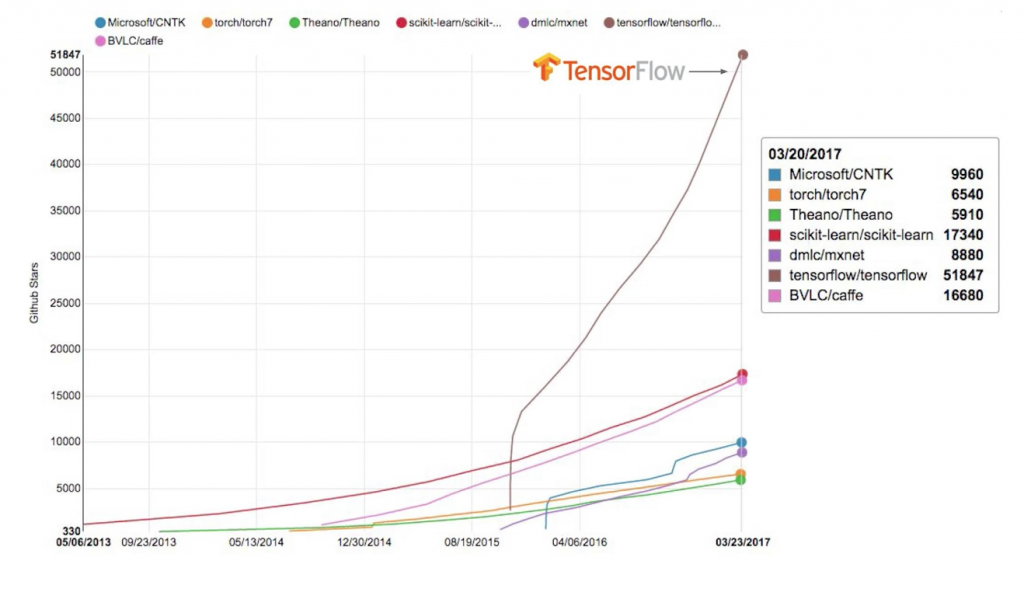 There's a great introductory tutorial here that illustrates using the DataCamp environment looking at how that provides an inline code editor and execution cloud environment for trying out TensorFlow.  In this case the example is a multi-layer perceptron rather than a more sophisticated neural net.   Another more advanced resource provides useful tips on effective use of TensorFlow.  Finally TensorPort is an attempt to build a TfAAS proposition – TensorFlow as a cloud-based service.
Mobile
Wired on how your phone number became the only username that matters courtesy of WhatsApp:
WhatsApp was among the first apps to equate your account with your phone number. Now apps like Snapchat, Twitter, and Facebook Messenger do it too. Starting this fall, setting up your iPhone will be as easy as punching in your number. The supposedly super-secure way of logging into apps involves texting you a secret code to verify your identity. Phone numbers are killing the username, killing the password, and making it easier than ever to go wild online. So guard it with your life, because it is your life.
Engadget go hands on with the Nokia 8 the new Android flagship from the company.  There's a lot to like but will it stack up against Apple and Samsung's flagships?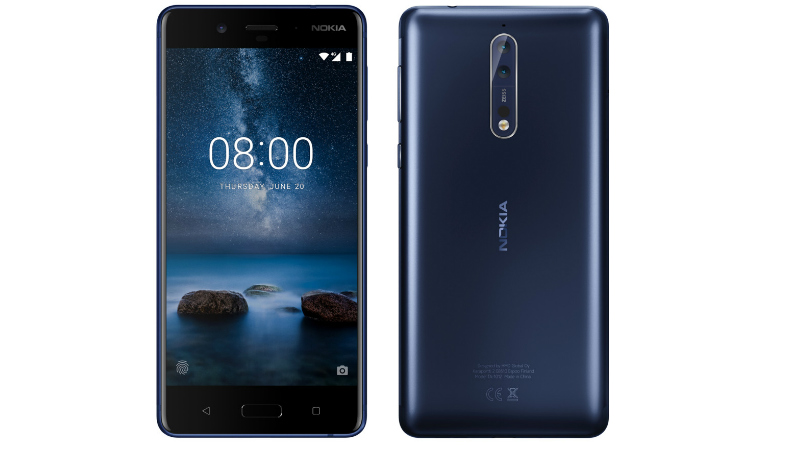 Amazon
Amazon Video are finally shuttering postal DVD service LoveFiLM and going all in on OTT SVOD.  The author of this Guardian post mourns their demise:
Most people are on board with streaming and good luck to them. But for a variety of reasons there were a few of us who held out. We'll miss Lovefilm and those silly little envelopes, even if they did make our friends laugh at us.
Alphr.com on the politics of Trump's beef with Bezos.  In the real world Amazon is creating 100,000 jobs in the US alone this year with many thousands of others in countries like the UK.  No other retailer comes close in terms of innovation and ambition.  What this is about is the Bezos-owned Washington Post being a constant thorn in Trump's side leading to clumsy attempts to link the two:
Amazon is doing great damage to tax paying retailers. Towns, cities and states throughout the U.S. are being hurt – many jobs being lost!

— Donald J. Trump (@realDonaldTrump) August 16, 2017
Services
Nice Bloomberg profile of Stripe, on how the two Irish Collison brothers that built Stripe turned seven lines of code into a 9.2 billion startup.
Smart lock maker Lockstate had just one job.  It failed abysmally judging by this email sent from it's CEO to its customers:
"We are sorry to inform you about some unfortunate news. Your lock is among a small subset of locks that had a fatal error rendering it inoperable.  After a software update was sent to your lock, it failed to reconnect to our web service making a remote fix impossible"
Culture and Society
Liza Daly on learning about great engineering culture and why it's about incorporating disparate views and encouraging healthy disagreements and building wide networks.
NYMag on living with an illness (in this case Chronic Fatigue Syndrome) that science hasn't figured out yet.
The Zoological installation in London sounds awesome:
Random International's installation, Zoological, features a flock of airborne spheres that glide and swoop and dance and swarm above and among us. What a mind-boggling show.