Mobile Solar Systems
[avatar user="malm" size="small" align="left" link="file" /]
Benedict Evans wrote a thought-provoking blog post this week about how smartphones are now the "sun" at the heart of a global mobile ecosystem orbited by a vast software and hardware component supply chain centred around Silicon Valley and Shenzen:
With billions of people buying a device every two years, on average, the phone business dwarfs the PC business, which has an install base of 1.5-1.6bn devices replaced every 4-5 years. PC sales are a bit over 300m units a year where phone sales are now close to 2bn, of which well over half, and growing, are now smartphones.
Smartphones have a scale that is unique in tech history due in large part to the replacement cycle:
This new "heliocentric" solar model has replaced an older "geocentric" one for PCs which revolved around Microsoft.  The aftershocks from the equivalent of a Copernican shift in mobile worldview are still being felt most notably in the industry scale Microsoft-Nokia debacle.  Symbian was a key evolution within the old geocentric model.  To stretch the bounds of metaphor to near breaking point, however, it turned out to be a moon and not a planet. The Verge conducted an exploration of its terrain this week with a review of a "vintage" Psion 5 18 years after the 1997 launch of what was seen in its day as a revolutionary product.  The Psion 5 contained pretty much the core software platform that was rebranded in 1998 as Symbian OS.   The Verge found much to admire but complained about the display quality and lack of software ecosystem.  The latter is an inevitable consequence of progress.  The former reflects the struggle that a vendor like Psion would have had to secure high quality display components in the late 1990's when the Shenzen supply chain was still in the process of formation.
Facebook indubitably is a giant planet in the new heliocentric mobile model.  The extent of their dominance was underlined by the latest monthly active user (MAU) statistics revealed by Mark Zuckerberg suggesting based on latest estimates that more than half of people who use the internet also actively use Facebook and one in every five minutes spent on mobile phones is spent within their properties.
Where does the company go from there?  This Vision Mobile piece argues that that they will exploit their unassailable position as a global brand to pivot beyond their current focus on advertising to a huge install base in order to disrupt personal finance:
Facebook will be launching a social marketplace combined with financial services
The evolution of mobile from Psion to Facebook has been a two decade epic of interplanetary scale with many twists and turns. The next two decades are likely to be equally unpredictable.
Devices and Manufacturers
The Verge reviewed Windows 10 and found much to admire including the return of the Start menu, Cortana integration and above all the fact that it's a free upgrade:
Windows 10 is hugely exciting. I rarely touch my MacBook Air anymore as I find the combination of some good hardware (like the Dell XPS 13) and Windows 10 is a joy to use. I like the direction Microsoft is taking with Windows 10, accepting feedback and ideas from its customers along the way. It feels like the best way to shape Windows into something people enjoy using, rather than something they have to use.
Samsung Electronics is distributing programs that allow Chinese consumers using Galaxy smartphones to delete pre-installed mobile applications in those devices
Apps and Services
Jeremy Clarkson and his Top Gear team will reprise their famous auto magazine antics on Amazon Prime.   Amazon are reportedly paying the three presenters and producer "$250 million to produce three, 12-episode seasons".   It sounds like a lot but as Benedict Evans pointed out this week, "that's less than the Fire Phone cost them" and it will probably generate a more clear cut benefit for the company:
Even at such a lofty price, the investment by Amazon seems safe. … the show will only be available to members of the company's Prime Instant Video streaming service, which in the United States costs $99 a year. With some 350 million viewers tuning in around the globe for the Clarkson/Hammond/May era of Top Gear, the deal has the potential to dramatically increase the number of Prime subscribers, which comes with free two-day shipping, Kindle book loans, and the Prime Music service on top of video streaming.
"It ends up becoming the fount of office culture," Alexis Madrigal, the editor-in-chief of Fusion, told me. "It is to the enterprise what Vine is to youth culture more broadly. In most media companies, the tech people are very separate from the editorial people. The nature of the work is different, the pacing is different. So it's nice to have a selected digital gathering spot for everyone, that's not just about work. Slack is never all just about work — all Slack places that I've ever seen or heard of are filled with jokes and culture beyond the work, and I think that's the genius of the platform.

Google and Android
The bug can also be triggered from within Chrome using the same malformed .mkv:
Asia
According to the 2015 China International Travel Monitor report recently released by Hotels.com, the percentage of Chinese tourists who used a travel agent was cut by more than half compared to last year—only 13 percent in the 2015 study said they had done so, compared to 34 percent in 2014. At the same time, the number of travelers using an online booking source has soared this year, rising from 53 percent in 2014 to 80 percent in 2015.
According to the FT, Uber "is set to plough $1bn into a major expansion in India, placing its investment in the country on a par with China and signalling an escalation of its rivalry with domestic ride-sharing Ola."  It represents the "last 1bn person market left".  Even so, the company will face tough obstacles in the form of the regulatory landscape, signing up drivers and customers and dealing with infrastructure.
Africa and Asia, the two fastest growing mobile markets, aren't very big on apps. … The overwhelming majority of mobile internet activity in the regions is spent on web pages.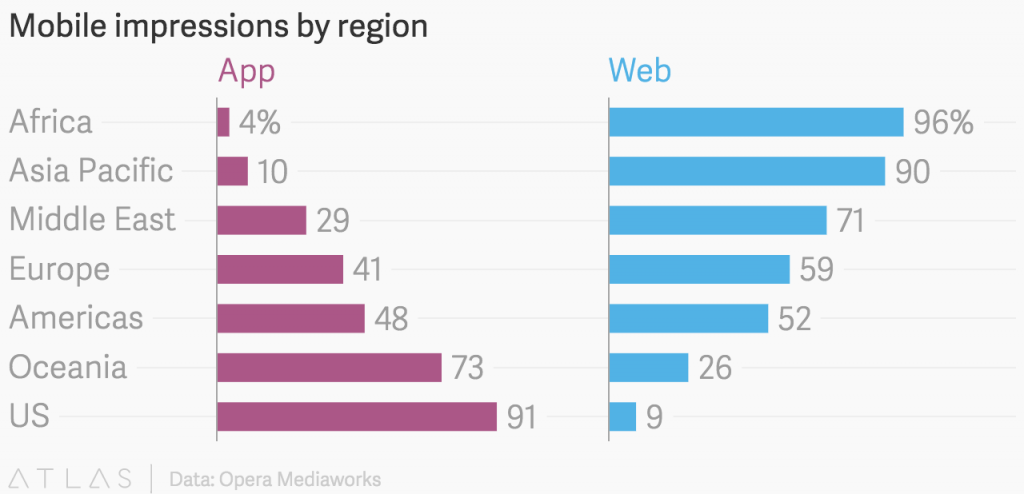 Cloud and Infrastructure
DevOps skills are very much in demand but according to data from dice.com, being a Cloud Architect seems to be the hottest thing to have in your skills kit bag right now:
Over the next several quarters, as companies embrace new concepts of infrastructure, they'll need more technology pros with the ability to build, monitor and adjust systems. Those who learn the latest tools could find themselves more highly sought-after by employers.
It's an unambiguous market signal illustrating how old-school IT is being leapfrogged by software defined skillsets.  Computer Weekly put a brave face on proceedings suggesting that the traditional IT department isn't being "sidelined by cloud" even though their evidence clearly points to the rise of "shadow IT" and the increasing need to adapt to new realities:
Advantage in the future will come from how well organisations adapt to the new, much faster, and more collaborative way of doing business that cloud makes possible.  Success will depend on how well organisations manage not only their use of cloud, but also the changes required in skills, processes, business models, and relationships – both inside and outside the traditional walls of the enterprise."
Agility has moved from buzzword to business-critical, and an organization's ability to constantly change quickly and decisively based on feedback, is almost as important as the changes it actually decides to make
The roles we're recruiting for will mainly be using Ruby, Python and Java. However, we're not that concerned about what languages you know; if you're a competent programmer, you'll be able to pick up the relevant ones fairly quickly.
Internet of Things and Wearables
Wize Mirror is a "Magic Mirror" of the sort that Michio Kaku wrote about in his landmark 20th century book Visions.  It brings to mind the mirror on the wall trope of fairy stories:
Wize Mirror looks like a mirror, but incorporates 3D scanners, multispectral cameras and gas sensors to assess the health of someone looking into it. It does this by examining the person's face, looking at fatty tissue, facial expressions and how flushed or pale they are.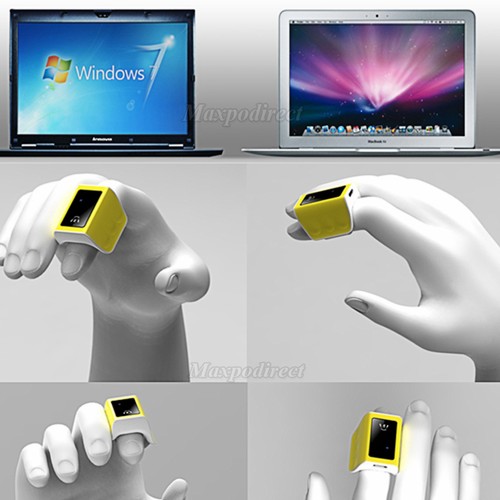 Artificial Intelligence and Robots
"grafting AI onto the tools of warfare will produce the AK-47 of the future, an endlessly replicable, increasingly cheaper means of murder. And somewhere out there, today's equivalent of Mikhail Kalashnikov is already working on it."
just two weeks after starting its cross-country journey in Boston, Hitchbot's trip has come to an unfortunate end. Last night, the cute little robot was vandalized and apparently decapitated in the city of brotherly love.
The enterprise version of the gentle-looking humanoid machine will be available for pre-order starting on October 1st, 2015, and businesses in the country can rent one directly from SoftBank. The carrier's robotics division is offering a $444-per-month, 3-year contract to interested parties, which means they'll end up paying around $16,000 within that period. Sadly, they'll have to return the unit once the contract's over.
Software Engineering and Education
The Education keynote from PyCon courtesy of Carrie-Anne Philbin reprises some of the key lessons I've gleaned from running a primary school Python Code Club.  Philbin has a unique perspective as an ex-teacher and Python aficionado.  She identifies the following specific areas of focus in a call to arms to Python developers to help out:

Transition from visual to text programming (Scratch->Python)

Python3 vs Python2 (just use Python 3)
Syntax/naming (consistency as with camel casing or not)
Installation of extra libraries (need for an "Education Bundle")
Python IDE (online IDE often not possible in the school environment, IDLE is awful, Sonic Pi shows the way forward)
Startups and Innovation
FirstRound's ten year retrospective is a must read.  In it they try to draw together their findings from around 300 seed++ level investments.  The ideal profile for a successful startup founder from their analysis appears to be a young, female alumnus of a top US university that has worked at a GAFA company, tried and failed at a startup before and is (or has) a technical co-founder:
FirstRound are also running a feature called the First Pitch Series which showcases "the original seed-stage pitch decks produced by tech startups, including big winners and failures. It helps to remember that everyone starts somewhere".  This week they resurface the 24-slide AppNexus seed capital pitch deck which was the starting point for a company that 8 years on is a huge success story:
Today, AppNexus brings in $250 million a year, employs over 1,000 people and rang in 2015 with record profitability and growth. How did it go from this deck to that reality? It's probably one of the best pivot stories in enterprise tech.
Quora again.  This time "How do I make $100k in one year?"  The top answer captures the prosaic realities well – a focus on product not service and selling "anything that's been done before, tried and tested" vs. something risky and innovative.  After that it's down to how you work it all to generate a profit:
Profit=(((TR=SQ*SP)-(TC=(((VC/unit)*SQ)+FC))-Tax)

Profit equals Total Revenue minus Total Costs

Total Revenue equals Sales Quantity multiplied by Sales Price.

Total Cost equals Variable Costs per unit multiplied by Sales Quantity plus Fixed Costs plus Tax

Variable Costs per unit equals the price of packaging, raw materials etc. Resources that deplete when more product is made.

Total Variable Costs equals costs to (you) the business that change when (Sales Quantity) output changes.

Fixed costs equal the price of rent, insurance, light, advertising etc. When the cost to (you) the business stays the same regardless of output.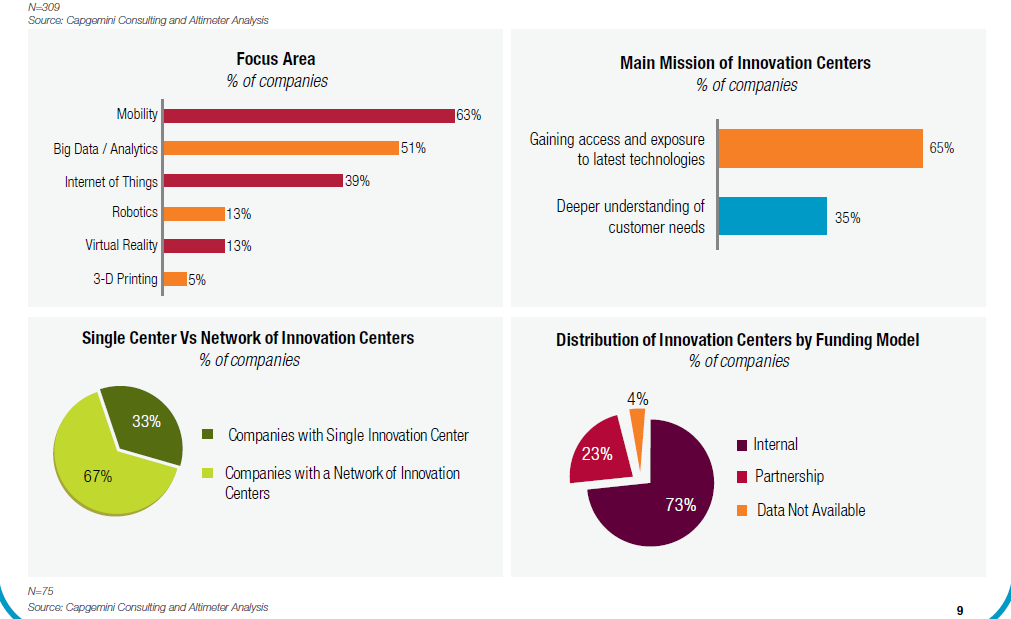 Engineering Management
This recent post outlines well the distinction between a CTO and a VP Engineering (VPE).
When the engineering team reaches 20+, the need arises to divide the role of CTO in two: one person managing the development teams, and someone else acting at a technical visionary, largely outward facing, working at board level, dealing with investors and building the product roadmap.
Coding, architecture and technical decision-making is no longer your primary job when you manage other engineers. This comes as a huge surprise to many who make the switch, and it's one of the most difficult adjustments.
Lifehacking
According to this LinkedIn post, there are "only four basic jobs" so you have to "make sure you have the right one".  The reality, particularly in larger organisations, is that the bias to action highlighted in the breakdown of the four roles does not capture the full spectrum of profiles.  Instead there is arguably a black hole at the centre of the core sucking in life and vitality from all the producer nodes around it and accreting heat and waste:
To wit, useless meetings.  Even there though there is no escape from the positivist LinkedIn agenda (courtesy of Jack Welch no less) that it is possible to change the dynamic through dint of data-led, professional persuasion.  Experience suggests it isn't quite that easy in the dynamics of a typical enterprise where the people you're meeting with may well be thoroughly wash-rinsed through various means of erosion every couple of years.
You have to be excited about something to do in the morning.  If you're not, then sleeping in as an option is always gonna feel better.  You probably can remember a time when you didn't want to sleep in or couldn't wait to get up.
In case you want to break that habit too, another respondent dispenses the rather inevitable advice that you need to go to bed earlier and offers this motivation:
Wake up times of some famous & productive people:
– Robert Iger (CEO Disney) – 4:30 AM
– Tim Cook (CEO Apple) – 4:30 AM
– Howard Schultz (CEO Starbucks) – 5 AM
– Andrea Jung (CEO AVON) – 4:00 AM
– Richard Branson (CEO Virgin) – 5:45 AM
Society and Culture
10 years ago David Mery was unlawfully arrested starting a journey of self-discovery which he has written about in a thought-provoking post emphasising the need for wider "legitimisation of self-diagnoses and acceptance of neurodiversity" in society.
Ten years ago I was unlawfully arrested when attempting to take the tube after work. The police noticed that my behaviour was different, found it suspicious and decided I must be a terrorist