Unicorns
[avatar user="malm" size="small" align="left" link="file" /]
This post on Medium from Salim Ismail provides a great introduction to the world of the "top 100" Exponential Organisations (ExOs) from AirBnb and Uber to Facebook, Google, Box and Splunk.  Ismail is the co-author of a well-reviewed book on the same topic recently covered in the blog.   Among other key insights is the incredible imbalance between the typically stratospheric market value of these "unicorns", the relatively tiny number of full time employees they have and the tiny period of time most of them have existed:
"Fully 65% of our Top 100 are between 11 and 500 employees, with none smaller."
 "The vast majority of exponential organizations are no more than ten years old. "
Key to the ExOs phenomenon is a central belief system that holds that anything non-core should be outsourced and physical asset ownership is a bad thing.   Anything core however, absolutely must be supported by the very best employees it is possible to secure.   More often than not that pertains to software engineering ability and hiring top quality software engineering staff is absolutely at the heart of any ExO.  It's a topic discussed in more depth further down.  A relentless hiring focus is emphasised in this LinkedIn post from Christophe Jouin two months into a senior executive position at Netflix, number 43 in the top 100 list.   As Jouin rather pithily puts it:
"Netflix relies on recruiting the very best people in the industry and then lets them get on with it."
ExOs are a breed apart and in the hiring stakes are typically vying with each other for access to the best talent.  And the stakes are extremely high.  Amazon at number 47 are in a pitched battle with Netflix over video on demand consumer loyalty while at the same time providing the core AWS infrastructure that allows Netflix to operate at the scale they do.
Apple
"The single most innovative feature of Apple Watch — the most intimate feature of the company's most personal device — will only matter if some of the people you care most about wear one too."
"The more your family, friends, and acquaintances adopt the Apple Watch, the better the experience will be. One of its neatest features is the Digital Touch, which allows you to communicate wrist to wrist with other people in your circle. You can send emojis, scribble drawings, or one-word notes, even send them your heartbeat."
"If you're going to buy an Apple Watch, I'd recommend buying a Sport model; I wouldn't spend money on how it looks until Apple completes the task of figuring out what it does."
Joshua Topolsky in Bloomberg's review stated the obvious for what is after all essentially an expensive watch – you'll want one but you don't need one.  Wired meanwhile focussed on how the Apple Watch came to life and the central role of Kevin Lynch VP of Technology in charge of Watch software development.  Lynch as ex-Adobe CTO was "best known as the only person dumb enough to publicly fight Steve Jobs over the iPhone's lack of support for Flash videos".   Wired like other commentators position the watch as a mass market luxury play:
"The luxury watch industry generates more than $20 billion a year in revenue, money that comes from the same kind of customer already drawn to Apple. And Apple is targeting those people, likely spending more on creating its new Watch than has been spent to make even the most extravagant Patek Philippe.  If Apple can establish itself as a company that sells $17,000 watches, it will be positioned to conquer other luxury markets. Like cars."
Devices and Manufacturers
iPlayer data point provides further evidence for the primacy of mobile for access to internet services:
Mobile devices now account for over half of all TV and radio programme requests on BBC iPlayer pic.twitter.com/lxhp6POYgc

— Ian Maude (@IanMaude) April 1, 2015
Google and Android
Swoosh for Android is an app that "lets you control your slide deck with just a wave of your hand".
Apps and Services
Benedict Evans covers OTT messaging again suggesting that Facebook's move to open up Messenger to become a channel for mobile services is a bold move.  In doing so it's taking the unbundling metaphor one stage further and attempting to effectively unbundle the underlying smartphone platform itself. It's a move that arguably no-one else outside the GAFA quartet could make:
"it looks like Facebook is trying not to compete with other messaging apps but to relocate itself within the landscape of both messaging and the broader smartphone interaction model. Facebook Home tried to take over the home screen and lock screen – Messenger is trying to take over the notifications panel, by pulling those notifications inside its own app, and to co-opt large chunks of future communications developments on the phone."
TechCrunch believe that in spite of opting for a mobile app vs. open web approach, the prospects for Facebook are rosy in many parts of the world where it is still huge and the integration of services into the Messenger experience could lift Facebook chat to another level:
"media and photo integrations are fun, but messaging apps get interesting when they offer more compelling, everyday services. I was pretty blown away during a recent trip to Beijing when my Airbnb host booked me a taxi in a few clicks from inside Weixin"
Providing an entirely different perspective, the Kernel just published a collection of essays on the internet and society.  One of the most powerful examined how the dead continue to live on Facebook through memorials and shrines, the gravestones of our age.  The author asks what happens when dead members outnumber the living on a social network:
"The longer you are on Facebook, the more dead people you will be friends with. A friend from high school passed five years ago, and his parents regularly post updates about him as a way to stay connected with those who loved him."
The disquiet on the prospect of an eternal online existence reflects a growing concern on the part of consumers about the extent of power of internet service providers.  Orange Research conducted a study which backs up this thesis and introduces a new term to describe it, namely "hidden harvesting":
"The study found 82 per cent of consumers are concerned that companies find more ways to gather data without being completely clear about the methods and reasons for it, which was described as hidden harvesting. In addition, 78 per cent of smartphone owners are convinced that even everyday mobile internet usage means personal information is being gathered beyond their control."
Nick Black, co-founder of leading mobile app vendor Apadmi, offered some guidance on how to create a successful mobile app. Most of his advice ought to be common knowledge by now but clearly isn't – it remains surprisingly common for app publishers to not have access to app source code for instance meaning it becomes impossible to enact any form of meaningful Application Lifecycle Management (ALM) strategy – something that surprisingly isn't mentioned in the list.  Even so, the cards are stacked against any mobile app proposition source code or not:
"Recent research has found that 90 per cent of mobile apps are abandoned within the first year. "
ECommerce
Criteo report on the state of mobile eCommerce highlights that 30% of sales now

take place on mobile devices with smartphones share ahead of tablet share and the luxury and fashion category dominant:
To take advantage of this opportunity, Net-a-Porter are merging with Yoox to create the world's biggest luxury fashion eCommerce player which will be 50% owned by luxury conglomerate Richemont.
Asia
Open Source, Cloud and DevOps
"Leveraging our deep virtualization experience, Microsoft will now offer containers with a new level of isolation previously reserved only for fully dedicated physical or virtual machines, while maintaining an agile and efficient experience with full Docker cross-platform integration. "
"The government of India shall endeavor to adopt open source software in all e-government systems implemented by various government organizations, as a preferred option in comparison to closed source software."
And in the UK, Anna Shipman, a Government Digital Service (GDS) technical architect presented about DevOps at the recent QCon London. Among other interesting insights into their technology stack, gov.uk uses puppet, collectd, Jenkins, logstash, and kibana:
"community isn't fostered by jerk project leads or corporate overlords pretending to be friendly foundations. "
Hardware, Wearables and the Internet of Things
"The idea of an "heirloom laptop" may sound preposterous today, but someday we may perceive our computers as cherished and useful looms to hand down to our children, much as some people today regard wristwatches or antique furniture. …  Replacing worn-out computer parts five years from their purchase date won't seem so silly when the replacement part has virtually the same specifications and price as the old one. This change in the keep-or-throw-away calculus will create a demand for schematics and spare parts, which in turn will facilitate the growth of open-hardware ecosystems and businesses."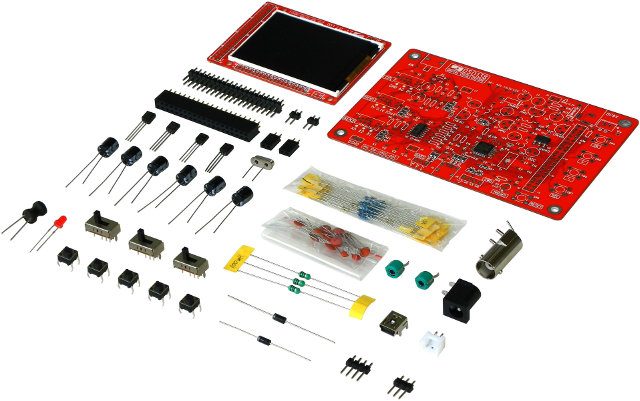 Artificial Intelligence and Machine Learning
Amazon have introduced a Machine Learning service.  Sounds like it could be a game changer for SMEs and startups already on AWS who are interested in a cheap and convenient way of exploring Artificial Intelligence:
"Amazon Machine Learning provides visualization tools and wizards that guide you through the process of creating machine learning (ML) models without having to learn complex ML algorithms and technology. Once your models are ready, Amazon Machine Learning makes it easy to get predictions for your application using simple APIs, without having to implement custom prediction generation code, or manage any infrastructure."
"Advances in sensor technology, computing and artificial intelligence are making human pilots less necessary than ever in the cockpit. Already, government agencies are experimenting with replacing the co-pilot, perhaps even both pilots on cargo planes, with robots or remote operators."
War Automation
"But thanks to a new ruggedized Android tablet from DARPA, our frontline soldiers can call in the air cavalry in less time than it takes to order a pizza. Not have a pizza delivered, order one."
"This week, nations from around the world will debate the future of lethal autonomous weapon systems (LAWS), or so-called "killer robots," at the United Nations Convention on Certain Conventional Weapons in Geneva."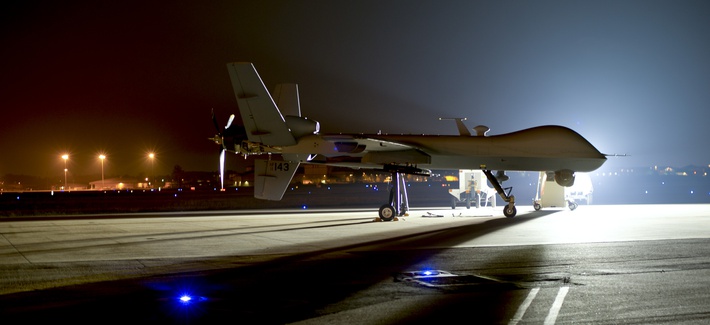 Science and Engineering
"Design Engineering is the fusion of design thinking, engineering thinking and practice within a culture of innovation and enterprise."
Dyson is a particularly well-known and outspoken lobbyist for British Engineering Excellence.  In the spirit of single issue politics he'd be a founder member of its eponymous party, BEEP.  However it will take more than a few design engineers following in Jony Ive's footsteps to solve a fundamental structural problem caused by decades of downsizing, dumbing down and debt.  The UK economy is arguably a "ticking time bomb" facing a budget deficit debt/GDP ratio stuck in the wrong direction and little option beyond more austerity or recession as a fix.  The forthcoming election unlikely to resolve the fundamentals.   Even if we somehow magically create a plethora of global scale British ExOs as evidenced above, they don't actually employ that many people.
Software Development and Hiring
To mark the 40th anniversary of Microsoft, Paul Allen tweeted the memorable title page from its first ever product, Microsoft BASIC:
40 years ago Microsoft began, what a journey! Here is the title page from Microsoft's first product BASIC pic.twitter.com/xJyOoSq9V0

— Paul Allen (@PaulGAllen) April 4, 2015
Javascript and Node.js are coming to an Enterprise near you with some rapidity and according to Forrester will "change corporate technology like Java did".  It underlines this recent advice in Quora on what a fullstack developer ought to know in 2015.  Short answer is HTML5, CSS, Bootstrap plus a bewildering array of JavaScript utilities including Node.js but also jQuery, Express.js, Chai.js, Angular.js and React.js.  No wonder JavaScript is now the most common language for new GitHub repositories.
If you source 64 candidates…
16 should make it to your screening process.
4 should be put through the hiring process.
1 should get the offer (and be overwhelmingly likely to take the job).
It's enough to make you a little despondent if you're still in competition with the growing wave of CompSci prodigies being churned out of grad schools right across the world.   For older developers the future is cloudy at best and probably beset with difficulties retaining status and salary if you're still in the ranks. If you're over forty, it's worth reading this article which outlines some coping strategies from avoiding trendy new technologies where you will face more wage pressure from youngies to becoming a consultant and your own boss.  Exploiting your experience and wisdom is all very laudable but the trick is in converting it to money.  You could always think more laterally than your counterparts if you are a bit older and game the system:
You want to be careful where you look during any online code tests though.  If this eye-tracking technology takes off, the bar for on-screen cheating will rise much higher across a range of areas including MOOCs which are largely based around online multi-choice tests.
Work and Culture
At a time when "going viral" is a go-to marketing strategy, memes are arguably more important than ever but remain somewhat misunderstood and mysterious in terms of how we perceive and understand their operation.  The internet has certainly significantly aided their cause by creating ideal conditions for their rapid amplification and global distribution to "infect" large numbers of humans:
"Like genes, memes mutate and evolve, competing for a limited resource—namely, our attention. memes parasitize us and drive us."
What makes a company great?  Arguably it's not product or process but culture.  Creating a "happy culture" at work should be a key priority but there's a catch: "

a happy culture does not necessarily mean a profitable culture."  

It remains relatively rare to encounter a company of any import that

 gets that.  Presumably most ExOs do.