Pick of the Week
CES took place in Las Vegas this week.  GigaOM published a useful summary of the highlights.  Wearables, the Internet of Things, 3D-printing and connected cars were strong overall themes.  Here's Tech Radar's summary of the conference:
The NYT suggested that this year everything old became new again as age-old technology concepts were re-imagined:
 "even though this year's CES was arguably more about innovation than iteration, it was still grounded in the "big ideas" that have been floating around for a long time: for life to be easier, for experiences to be richer and more immersive, to be smarter and more productive and to have machines take better care of us."
The Internet of Things took more tangible form than ever with a plethora of new connected product concepts covering all sorts of consumer use cases: 
"Many new products on show at CES were inspired by the premise that Internet connectivity is set to change many of the devices around us, making them more capable and perhaps more useful. The market research company IDC estimates that the universe of connected devices will total 30 billion by 2020. And at this year's CES, connectivity has been added to more devices than ever before in products from companies large and small."
Wearables moved beyond activity trackers to more imaginative use cases where in many cases the technology was less central than product design and fashion considerations.  The BBC went as far as to suggest that this was the year wearables showed the way to the world of the invisible computer:
"At the annual gadget show, wearable-device makers are moving beyond activity-tracking wristbands. … This coming year, wearable technology is expected to be big: companies at CES displayed every imaginable wearable gadget, designed for everything from baby monitoring to calmer meditation."
A key positive takeaway was the need for wider industry collaboration to ensure that further systematic improvements could be made to what is still a fragmented connected device landscape right the way from connectivity to data storage and formats.
Smartphones and Manufacturers
"Will Facebook relaunch Messenger as a Wechat-style sharing and discovery platform – which would be Facebook's first real 'native' mobile experience?  I doubt David Marcus joined to add stickers, after all.

Will we start seeing more open Android devices on sale outside China and emerging markets? Which if any Chinese OEMs will come to Europe, or will that be for new, local companies? Will they try to become premium players – will Lenovo succeed where Huawei and ZTE failed? And (if they want to) can they get away without Google services?

Where will Apple and Google take the interaction model and integration model in WWDC/IO 2015? Integrate Uber and Lyft into the OS? Move into messaging? Into Social? With new meta-platforms starting to emerge on top of the OS layer, what do the people who own that layer do about it?"
FastCompany's fascinating exposé of Amazon's Fire Phone development is a real eye-opener.  It positions Jeff Bezos as an aspirant Jobs figure determined to call the shots albeit without the obvious product success given "the Fire Phone is widely seen as a fiasco":
Bezos, insiders say, was "the product manager" on the Fire Phone.  "Even the very smallest decisions needed to go through him," says a former senior member of the team. Bezos was closely involved with developing both the hardware and the software. … "In essence, we were not building the phone for the customer—we were building it for Jeff," this source says. With Bezos managing every critical decision, teams began second-guessing themselves trying to anticipate how he would react.
An Israeli startup called Storedot exclusively demonstrated a "modern-day technological miracle" to the BBC at CES this week in the form of a Samsung phone "recharged from being nearly out-of-juice to full capacity in less time than it takes to boil a kettle." Storedot's unique approach "involves using a completely new type of battery, which contains specially synthesised organic molecules." There are some obvious caveats that the BBC point out but the potential is undeniable:
"being able to recharge devices about 100 times faster than at present has the potential to revolutionise the way we use mobile phones, tablets, laptops and wearable tech."
The iBattz ASAP Charger battery pack, which goes up to a monster 11600mAh capacity, was also revealed at CES.  It has the advantage of working with existing iPhones.  Initial claims suggested an impressive 15 minute phone charge cycle:
"The company says its ASAP Charger's 20-volt, two-amp power pack can fully charge an iPhone 6 within 15 minutes. "
Subsequent reports

 clarified that the 15 minutes referred to charge time for the pack itself.  Charging an iPhone is a rather less revolutionary 1 hour. 

Audio
The Sony Walkman made a comeback at CES in the form of the Sony ZX2, an Android smartphone that majors on "super hi-resolution audio".  It's pricey at $1200 for a fairly ordinary phone in terms of OS – it runs Jelly Bean 4.2.  The specs look impressive but comments as vague as this, if true, appear to more fitting for the snake oil world of audiophile excess:
"Sony (SNE) says the new Walkman comes with audio technology that "can reproduce master quality recordings just as the artists originally intended." The company also claims that the Walkman makes regular, non-high-resolution music files sound better."
Perhaps an appropriate point at which to refer to this classic deep dive debunking hi-resolution audio claims.  The article explains in considerable technical depth why the recent buzz around hi-resolution streaming audio propositions like Tidal involving sampling rates > 44kHz should be treated with some skepticism:
"there is no point to distributing music in 24-bit/192kHz format. Its playback fidelity is slightly inferior to 16/44.1 or 16/48, and it takes up 6 times the space.  … They're not quite neutral either; practical fidelity is slightly worse. The ultrasonics are a liability during playback."
One of the best things you can do to improve audio quality is invest in a very good pair of headphones.  The Bragi Dash bluetooth headset is a Kickstarter with a huge ambition to disrupt the headphone market.  It has become the highest funded crowdfunding campaign in Europe.   The product is comprised of a pair of wireless earbuds with integrated control software and storage with the expectation in the future of machine learning capabilities and other scarcely credible features.  Engadget were able to try them out at CES and remain very impressed:
"touch control, two separate ear buds (that connect to each other wirelessly, as well as to your phone), 4GB of onboard storage, 3.5-hours battery life and a self-contained media player. … stuffed full of sensors like an accelerometer, heart rate monitor and an oxygen saturation sensor. .,,, adding real-time translation to make them a real-life Babel fish. Ambitious? Yes. Realistic? "
Google and Android
"iPhones account for 42.5 per cent of British sales – a growth of 12.2 per cent year-on-year. … Apple's growth comes at the expense of biggest rival Google's Android, whose UK share fell by 6.7 per cent over the same period, according to data from Kantar Worldpanel ComTech."
Despite bullish announcements by various OEMs when Google's Lollipop release was launched in October, remarkably few devices in field have been updated to it.  According to Google's own figures, "it has been installed in less than 0.1% of Android devices".  The growing complexity of testing successive Android releases to ensure customers get a quality update makes it an expensive and time-consuming process.  Given few if any Android OEMs are actually making much money from Android hardware, the harsh reality is that they may need to save their gunpowder for their next flagship:
"It looks like device manufacturers and operators are taking their time to get Lollipop to customers. It could be that they want to wait and bring the version onto newer devices later than this year rather than putting in the effort of distributing it to every device already out in the world."
Microsoft continue to make little headway against iOS and Android in terms of mobile platform marketshare with this article suggesting they desperately need a new strategy given the harsh realities they face:
"Microsoft is not only not in the game, it's not even a substitute on the bench.  … The industry is now framed by the iOS/Android duopoly, and there's little chance that Microsoft can break its way back in."
There are growing suggestions they are looking at a Plan B which is to "enable Android apps to run on its Windows and Windows Phone operating systems".  They may even launch this approach with Windows 10 later in 2015 given they have this week expanded the Office for Android preview and it's now possible to experience the Word, Excel, Powerpoint suite on pretty much any recent Android device for free via Google Play.  It could be that Office for Android contains the Plan B enablers implicit here:
Apps and Services
"Unlike web pages, mobile apps do not have links. They do not have web addresses. They live in worlds by themselves, largely cut off from one another and the broader Internet. And so it is much harder to share the information found on them."
The HotelTonight app is presented as an illustration of this lack of searchability or shareability of user interaction outside of the mobile app boundary:
The article also previews the current state of deep linking within apps, the proposed solution to this problem.  The lack of a single unifying standard for deep linking across the platform vendors and various third parties competing in this space is highlighted as a key issue.
The increasing importance of OTT Messaging propositions is a theme that has been explored frequently in this blog.  TechCrunch provide another angle on it here with an analysis of how Sir Paul McCartney's collaboration with Kanye West has been handled through various social media from Facebook and Instagram to Twitter and Line almost as a brand extension exercise.   The comparison highlights a huge gap that exists between Asia and the West in terms of potential brand reach. While all these social media outlets provided McCartney with the opportunity to put out a public post (first image below), Line was the only one that allowed a more direct communication channel via private message (second image below):
"most importantly, McCartney's account also sent private chat messages to each of its 10 million-plus followers on Line. There is no metric to quantify the engagement of that action, but the fact that most of those fans will have gotten a push notification with the message and link to Soundcloud (just like an SMS) gives you an idea that it might well have been hugely effective."
WhatsApp may have been a $19 billion acquisition by Facebook but it remains essentially just an SMS replacement without this sort of super-charged direct communication feature which is relatively common in Asia.  Increasingly it feels like 2015 is the year when someone in the West will crack the integration of monetizable services within chat-based communications apps:
"Asia's messaging apps have been around longer, and thus most have more mature business models that generate income by connecting brands with consumers, in addition to other non-marketing revenue streams such as games and stickers.

If 2014 was the year that the West wised up to the potential of messaging apps, then 2015 is the year that they'll get smart and make money from them."
"You'll be able to view and accept friend invites right from your wrist, and speak your responses aloud for Google's machine brains to render into text."
Ev Williams of Medium doesn't consider monthly active users (MAU) to be as useful or relevant a measure of engagement as total time spent reading (TTR).  The latter for him is a finite currency that has real value.  A service proposition may have a greater length in terms of MAU but shallower depth in terms of TTR, a point he makes with a couple of rectangles:
"internally, our top-line metric is "TTR," which stands for total time reading. It's an imperfect measure of time people spend on story pages. We think this is a better estimate of whether people are actually getting value out of Medium.  … We pay more attention to time spent reading than number of visitors at Medium because, in a world of infinite content — where there are a million shiny attention-grabbing objects a touch away and notifications coming in constantly — it's meaningful when someone is actually spending time. After all, for a currency to be valuable, it has to be scarce."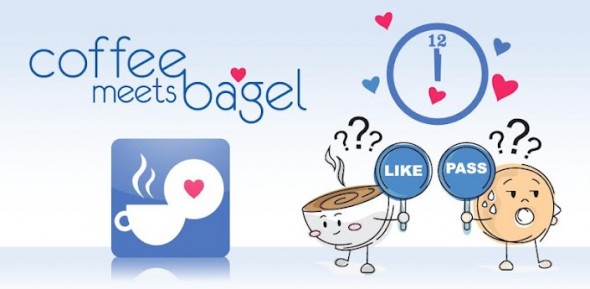 Asia
China's competition with Silicon Valley is becoming progressively more serious and increasingly encroaching into design and innovation.  However "the Chinese tech industry has yet to design a breakthrough product like the iPhone from start to finish" with conservative financing and cultural risk-aversity being cited as the two main barriers to progress according to this BBC piece investigating the Shenzen scene.
"China has long excelled at quality control and just-in-time manufacturing. But the line between those engineering-oriented areas of expertise and what we normally call "design" is blurring. … Consider the iPhone. Although the inspiration was Apple's, much of the design that made it fit together so well came from designers at Apple's contract manufacturers. "
Xiaomi sold over 61 million phones in 2014:
Thank you Mi fans! 61.12M phones sold & CNY74.3B revenue before tax in 2014, an increase of 227% & 135% respectively. pic.twitter.com/FnBHq5LFRJ

— Mi (@xiaomi) January 4, 2015
Data Science
Data Scientists skills are at a premium and most smart companies now understand the best way to proceed to gain data science expertise is to grow it from within rather than try and compete on the open market with everyone else.  However, in order to maximise the chances of success, it is vital to identify the right candidates and recognise that "the best data scientists tend to be very comfortable with open source":
"data science is hard because it depends on a blend of domain knowledge, statistical and mathematical prowess, and programming skills.  Implied but not stated in this [last] attribute is the reality that data scientists need to be comfortable with a particular kind of programming: open source development. … Most of the essential Big Data technology today is open source, whether Python and R or Hadoop, Spark, MongoDB, HBase and Cassandra."
Machine Learning and Artificial Intelligence
This round-up of where we are with the prospects for Machine Intelligence + automation as we enter 2015 makes a good point – namely that it's increasingly understood by technologists that machine learning has general applicability across many aspects of the modern Enterprise ensuring it retains an ability to disrupt the typically conservative status quo in such environments over the coming year:
"The word is spreading in all corners of the tech industry that the biggest part of big data, the unstructured part, possesses learnable patterns that we now have the computing power and algorithmic leverage to discern—and in short order.

The effects of this technology will change the economics of virtually every industry. And although the market value of machine learning and data science talent is climbing rapidly, the value of most human labor will precipitously fall. This change marks a true disruption, and there are fortunes to be made. There are also tremendous social consequences."
The current preferred method for smart device Artificial Intelligence is to offload computationally intensive processing to a cloud-hosted backend as in the case of Siri and Google Now.  However, the next generation of embedded chipset components such as the Tegra X1 GPU will be powerful enough to conduct such processing locally.
Wearables and the Internet of Things
The top 5 wearable devices for 2014 from the perspective of this article make for a pretty good list.  They've all been covered at some point in this blog last year:

Pebble Steel – now with Android Wear notification support
LG G Watch R – Android Wear smartwatch
Ringly – Bluetooth smart ring
Jawbone UP24 – one of the best rated fitness trackers
Intel Mica – luxury notification bracelet
Lenovo's

VIBE wearable band

showcased at CES is a good example of Chinese design capability and looks like an interesting product.  Engadget

were impressed

 by the product as well as its pricing – the VIBE will retail at only $89.  It's positioned by Lenovo as a smartphone accessory with a corresponding companion app:
"With an E-ink display, the Vibe Band promises week long battery life with all its features turned on, all of the time."
"a suite of jewelry and accessories that combine Swarovski's iconic crystals and Misfit's svelte Shine health tracker. They're among the first gadgets for tracking your steps, sleep and overall activity that you could actually wear out in the open at a fancy party."
Garmin have updated their popular Vivofit wrist activity tracker with a view to fashion concerns. The Vivofit-2 is basically the same in terms of technology as the first generation but will support a broader range of straps both in terms of colors and materials with leather and steel apparently included.  The latter two "Signature Series" straps will still accommodate last year's Vivofit module which scavenged an impressive year's worth of battery life from two coin cell batteries making it the longest lasting activity tracker on the market by some way.  Now it has a long lasting luxury-styled strap to match.
"As well a 32-bit Quark microcontroller the button-sized Curie module contains 384kB of flash storage, 80kB of SRAM, a low-power DSP sensor, Bluetooth LE, accelerometer and gyroscope. It's expected to be avaialbe in the second half of this year."
"it retains the iOS app's features, so users can transfer handwritten notes recorded by the pens as digital text to their devices and sync audio recordings with those notes."

Carrot Hunger is an interesting Quantifed Wellness proposition that combines health and Bluetooth beacons with your fridge:
"Carrot Hunger, which launched for iOS on Thursday, has a nifty feature that requires a beacon in your fridge. Like a digital version of a "nothing feels as good as skinny feels" magnet on your fridge, the Carrot Hunger app can push a notification when you're nearby a iBeacon reminding you to log the food you're about to eat — effectively, a reminder not to stuff your face. "
Making Craft Beer is a time-consuming process that involves a fair bit of trial and error.  Which means it is ripe for disruption by automation and artificial intelligence.  Enter PicoBrew and their Zymatic IoT brewing machine that allows them to reach the parts that other craft beer crafters cannot reach:
"Startup PicoBrew has built a machine called Zymatic that should make the process a lot easier, automating the brewing process and making it more consistent. PicoBrew's Greg White even pitched it (half-jokingly, I think) as an "Internet of Beer" device: "The Internet of Things was so last week.""
Smart Retail
Forbes are reporting Flurry data indicating that shopping apps" are the fastest growing category on iOS and Android growing "174% year-over-year, including 220% on Android alone. That's up from 77% last year."
Science
"two orange dwarf stars, GL 710 and Hip 86505, could start messing with comet orbits as they approach our solar system. If they get close enough, their gravitational pull would send a torrent of comets our way."
Work and Culture
Major corporate brands are increasingly aware of the need to interact with their customers online via social media.  There is a growing consensus around what represents "best practice":
"In online communications, brands must present themselves in a way that cultivates positive attitudes, increases user engagement, and ultimately results in a more memorable experience for each audience member involved."
From that same article, this stat provides an interesting validation point for video-based communications:
"In 2015, Gartner estimates that more than 50 of the 500 largest global businesses will introduce video-based chat for customer-facing interactions. This is set to double in three years."
Here's a fascinating must-read Medium post from a 19-year old in the US on how he and his college friends use social media on the web.  The selected quotes below provide a fascinating insight into teenage Internet workflow – mainly Snapchat + Instagram for photo sharing and YikYak for hyper local messaging:
"In short, many have nailed this on the head. [Facebook] is dead to us.

Instagram is by far the most used social media outlet for my age group.

To be honest, a lot of us simply do not understand the point of Twitter. 

Snapchat is a somewhat intimate network of friends who I don't care if they see me at a party having fun.

Tumblr is where you are your true self and surround yourself (through who you follow) with people who have similar interests.

[YikYak] everyone's on it during class, talking about the class they are in. And everyone's on it after class to find out what else is going on around campus.

What Medium does right is the "recommend" function. This is unseen on WordPress"
The Cluetrain Manifesto has had an update taking in preoccupations that weren't a concern in the headier Internet 1.0 1999 era such as:
"the risk that corporations and governments are taking control of the internet in a host of different ways, creating silos and restrictions that threaten to shut down many of the web's best features and give the power back to those it was taken from."
Inequality and Society
The first installment of Jacques Peretti's series on "The Superrich and Us" provided compelling viewing.   It cast a baleful eye over what it referred to as the gross and growing inequality landscape in the UK.  A particular focus for analysis was the "trickle down" myth wheeled out by successive governments over the last 30 years.  The program argued that the approach has failed and has led to a normalisation of low tax culture, the establishment of London as a tax haven for the superrich and complete unbalancing of the property market.   At the same time economic growth has stagnated together with longer-term middle class prospects.  It's an incendiary brew suggesting growing social problems if inequality isn't addressed as a serious issue and the super-rich continue to gate themselves off from the rest of society.  Both Thomas Piketty and Danny Dorling bought in to add a bit of intellectual gravitas and suggest solutions that might help.  The program is pretty radical programming from the BBC. It'll be interesting to see where Peretti goes in the next two episodes:
https://www.youtube.com/watch?v=n06WlUJScTg
In this snapshot he's enjoying his 30k gold leaf facial: