Pick of the Week – Fashion and Wearables
The announcement of Apple Watch has sparked a wider industry debate about the importance of fashion as a success factor for wearable propositions.  This represents somewhat of a dilemma for current incumbents who in the main have approached the problem with an engineering and technology mindset.   This territory among other topics was explored at a Cambridge Wireless SIG session on Wearables held in London this week.  Speakers were drawn from a wide range of startup propositions ranging from smart scent to modular smart rings to "earables".   Key takeaways from the session were that to enact a successful wearable strategy requires: i) multi-disciplinary skills covering hardware, software, mechanics and data science, ii) a really well thought through business case that addresses monetisation of the analytic data gathered, iii) a strong go to market function, iv) an ability to engage the passion of your target market.
The NYT also surveyed the fashion wearables scene and picked out a number of promising propositions from Tory Burch's Fitbit to Ringly and Rebecca Minkoff smart jewellry.
Meanwhile, the Apple Watch is going to be on the cover of Vogue China in their November issue:
Apple
#AppleWatch with @karllagerfeld, Anna Wintour, Jony Ive & Marc Newson #colette #karllagerfeld #annawintour #jonyive #marcnewson
Walter Frick at HBR provided a thoughtful analysis of their fashion trajectory by analysing the launch price of major Apple products over the last 30 years relative to median monthly income in the US.  He argues that it's been a journey that has become more affordable to the US middle class with time and one focussed on appealing to that sector.  The Apple Watch clearly represents a change in direction with a Gold Edition variant which will be only be affordable to the very rich and that will require a different approach:
"Apple seems like it's moving from high-end electronics company to something more like a luxury fashion brand, moving away from focusing on user experience and magnificent industrial engineering as driving forces, and moving toward a company that offers trendiness, status, and individuality first, then nailing down the mechanics of the things. (Bendgate, anyone?) If that's true, the almighty "experience" is going to have to change because the person looking for an expensive watch, as Gruber has noted, cares first, and more, about how it looks and what it says about them, not what apps they can get for it. "It just works" may give way to "it just looks great."
Underlining his fashion credentials Vogue profiled of Apple design chief Jony Ive covers similar territory to Leander Kahney's biography providing insights into his early years in the UK, his design philosophy and his apparent love of techno music.
"It's not clear yet how the bankruptcy will affect the development and roll-out of the new technology. The company says the filing does not mean that it is going out of business. It's low on cash—down to $85 million as of September 29. It plans to take advantage of provisions of bankruptcy law to raise money to keep operating, as GM did in 2009. It's common for companies to continue operating under bankruptcy."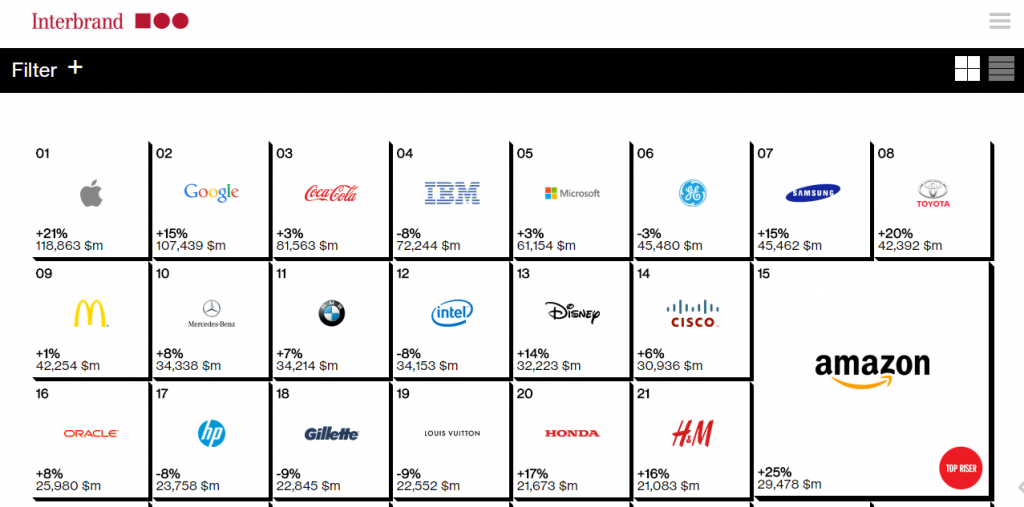 Everyone else
New Asian smartphone makers are booming
Samsung is easy to emulate
Prices are going down
Samsung's high-end is not classy enough
Touchwiz needs a facelift
Asymco's analysis of the trajectory of successful technology technology product companies bodes ill for Samsung and ends with a sober reminder that others have passed this way before:
"The explicit cause for the drop is a decline in prices and "increased competition".  However a few more questions need to be answered regarding long-term success in the markets Samsung competes in.

The absence of a software platform fully within its control

The absence of control over an ecosystem of content and apps

The absence of services

The lack of integration of software, services and hardware

The absence of differentiation vis-a-vis other vendors

The indefensibility of its low end offerings from low end disruptors

The pattern of commoditization in all its markets

Samsung is a very big company but many very big companies came to become small companies. They all followed similar roads."
"Nokia saw the future but couldn't move fast enough in some cases. There seemed to be a preference for planning over experimentation, even when the experiment would take less time than the planning."
Staying with the theme of technology product corporation failure, the splitting of HP arguably represents the end of the road for another titan.  HP was the original garage startup, an organisation that seeded much of modern day Silicon Valley as it expanded to become in its day the biggest tech company on the planet.  It still appears in Interbrand's top 20 above.
This UK study by TecMark suggests that on average we spend 3 hours a day interacting with our smartphones and pick them up to engage in a task 1500 times a week.  Given this staggering level of contact there seems plenty of scope for device personalisation startups:
"A new feature being added to the LTE protocol that smartphones use to communicate with cellular towers will make it possible to bypass those towers altogether. Phones will be able to "talk" directly to other mobile devices and to beacons located in shops and other businesses.  Known as LTE Direct, the wireless technology has a range of up to 500 meters, far more than either Wi-Fi or Bluetooth. It is included in update to the LTE standard slated for approval this year, and devices capable of LTE Direct could appear as soon as late 2015."

Google/Android/Apps
Adobe are looking to evolve Photoshop to work better with touch based devices and appear to have tailored it specifically for Windows 8 as part of a broader integrated apps initiative with Microsoft:
There are clear signs of a growing partnership between the two companies and maybe even potential future acquisition of Adobe by Microsoft:
"Both Adobe and Microsoft are putting strong focuses on cloud services, and their hardware and software complement each other in obvious and growing ways. Microsoft is even giving all Adobe Max attendees a free Surface Pro 3, highlighting a particularly close partnership. Ultimately, Nadella says that what the two companies demonstrated today is just meant to "get the journey started in terms of what the next-generation of hardware / software combination can be."
"This is HTC's first social app and pushing it to all Android 4.3 and later devices and iOS devices is a huge move for the hardware company. The app is the result of HTC's Creative Lab unit."
TNW reviewed the Moto X and reckon it's "the best Android phone you can get outside of Google" both fast and beautiful with the bonus of being "one of the first to receive an update for Android L when it becomes available":
Asia
An on the ground insight into the crazy vibrancy of the Shenzen Chinadroid scene from Suhair Khan who works for Google in Emerging Markets.
TechInAsia previewed the hottest current Chinadroid phones which "redefine what you get for $300" in their view.  There's a remarkable consistency across the specs for the leading edge devices from Xiaomi, One Plus et al as outlined in their comparison table below.  The $300 mark is likely to become a standard cost benchmark absorbing more features in time:
"The key number in China these days when it comes to smartphones is 2,000 – that's RMB 2,000, which works out to a little over US$300.  For that affordable price tag, consumers can get a top-end Chinese smartphone that competes with models from Samsung and Apple which cost from $650 to $900. That means quad-core or octa-core processors, 1080p HD screens, at least 13-megapixel cameras, and lots more. $300 is the new normal for China's smartphone buyers – but it's still above the average of what most people spend. $300 is the new premium in China."
Security
"More companies should follow Apple's lead and make encryption the easy-to-use default. And let's wait for some actual evidence of harm before we acquiesce to police demands for reduced security."
Ebola is a growing global concern.  Humanity seems to have few weapons beyond prevention to stop its spread.  TechCrunch offered a morsal of tech hope in the form of Moe, a robot which "hunts and kills ebola":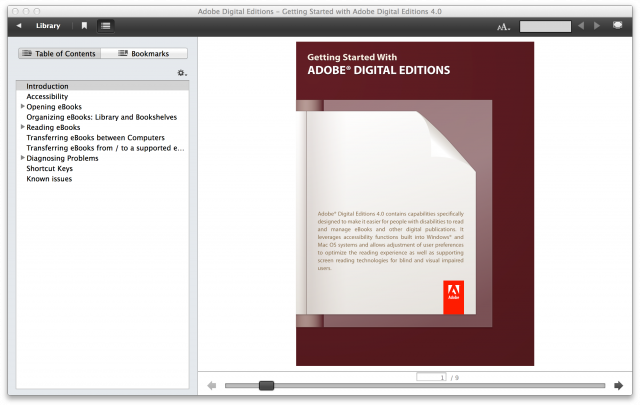 Big Data
InfoQ provided a write up of Splunk's annual .conf developer conference.   The keynotes from GE Capital, Red Hat, and Coca-Cola highlight Splunk's broad appeal. They also offer some fascinating insights into how seriously this most versatile of tools is being used to ensure data-driven decision-making can be done with the greatest effect:
"Coca-Cola using Amazon Web Services (AWS) to provide auto-scaling. Python scripts are used to manage these machines. Data from these servers are automatically piped to their data lake, which is implemented as a series of Splunk servers running in separate AWS availability zone. At Coca-Cola it is impossible to stand up a production server that isn't connected to their data lake."
Car Connectivity
Quartz offered this reminder that any car can be turned into a connected-car with an OBD-II dongle.  Telefonica have a version with a SIM and GPS built-in which is being trialled in Germany with the ultimate intention of being tied into insurance premiums.
Services
"In the United States, a Pew study found that a majority of offline Americans think the Internet isn't relevant to them or too difficult to use. Only 7 percent are off the grid and unable to physically access the Internet."
Ello is yet another social network, but one without advertising. It's not clear what the monetisation model is. But at least Ello holds out the prospect of being a proposition where you are not the product.   And that more than any intrinsic quality of the site seems to be the attraction in a world where as GigaOM put it:
"The tools we used to love for their freedom seem more and more constrained — and not designed for us, but for advertisers."
The obsessive coverage of Ello is less about Ello. Instead it really is about our growing dissatisfaction with the state of social networks.

— Om Malik (@om) September 26, 2014
Interesting back story on why PayPal isn't part of the picture on Apple Pay.  It seems their miscalculation was Stripe's gain.
Salesforce have launched Salesforce Wear as a developer platform for bringing their Enterprise services to a variety of leading wearables.  It's positioned as: "the first initiative for wearable computing in the enterprise".
Wearables/InternetOfThings
Fastcodesign asked Mark Rolston, of Argodesign, to come up with four concepts as part of its Wearable Week.  The only constraint was that they must not involve a watch form factor.   The results were fascinating:
"What Argodesign presented in response was "a provocation"–four wearable concepts that would not just track your heartbeat or put your email on your wrist, but give you what Rolston calls "superpowers.""
Kineseowear: "

a stick-on, artificial muscle, that could do anything from tapping you on the left shoulder to convey the next turn dictated by your 

GPS, to supporting your muscles during an intense butterfly lap in the pool"

Ouijiband: "

an electronic counterweight strapped to your wrist that uses a gyroscope and a gimbal to sense your fine motor movements and, when necessary, smooth them out a bit. 

"
SnapchatIRL: "It's a necklace that senses the IR light emitted by cameras during their autofocus sequence. And in response, it fires back a blinding counter-flash to protect your anonymity."
Lalala: "a Bose noise-cancelling headphone for anything you want to listen to in life… you can simply point to someone you'd like to hear better in a room, and every other voice will fade away."
This titanium smart gesture ring proposition from 16Lab is built around an "

ALPS Electric's tiny module (5.05 x 5.65 x 2.5 mm) that somehow manages to pack Bluetooth Smart radio, movement sensor, environment sensor plus antennas".  It still somehow manages to look a bit bulky and engineer-designed:
Tesco has long been interested in incorporating technology into the retail environment.  Beyond Hudl2 and iBeacon trialling, according to Tesco CIO Mike McNamara, the company is "now experimenting with robotics, wearables and cognitive computing in an attempt to secure future success"
In the rush to put iBeacons everywhere, it's worth heeding this salutary tale of overreach from New York.   Privacy advocates reacted with predictable consternation following the revelation by BuzzFeed of a covert deployment of hundreds of iBeacons around the city in 2013 by a Qualcomm spinoff called Gimbal. The beacons could be used to track and potentially serve ads to passers-by who had the Gimbal service enabled by a third party app.  Within hours of the revelation, the Mayor's office ordered the beacons to be removed.  Ironically VentureBeat published a post the same day profiling Gimbal's beacon credentials and analytic capability:
"Gimbal also provides geofencing, location-based messaging capabilities and also, crucially, intel and analytics derived from consumers synched to beacons when they walk into a retail shop."
BuzzFeed provided this diagram highlighting the way the system in New York worked:
Programming
CheckIO launched in July 2014 as a coding game platform for Python devs.  It's really well put together, and a very compelling gamified Top Coder type proposition which will appeal to anyone interested in Python coding puzzles.  Interestingly, it defaults to a Python 3.3 coding environment. And the initial questions seem to be easier to answer with new Python 3.3 language features. Solving with Python 2.7 feels easier by invoking Python 3.3 features:
from __future__ import division
"The Linux community is dominated by western, white, straight, males in their 30s and 40s these days. I perfectly fit in that pattern, and the rubbish they pour over me is awful. I can only imagine that it is much worse for members of minorities, or people from different cultural backgrounds, in particular ones where losing face is a major issue."
Product Management
Steven Sinofsky enthusiastically endorses Product Hunt as a tool "to provide a daily view of new products that brings together an engaged community of product users with product makers".  Founded by Ryan Hoover in 2013, the business is funded by z16z.
"Ryan sees the world or products in a unique way — he sees a world of innovation, openness to new ideas, and unfiltered communication between makers and consumers."
Work/Culture
TabDump is no more.  Former Nokia analyst @WhatTheBit has instead moved to Quartz, where he is now Homepage Editor, still putting out succinct copy on a whole range of topics.
Saying 'no' more often is an important part of the 'Essentialist' mindset, and will "win respect" at work.  The circumstances where it is legitimate to just say 'no' include lack of time, lack of qualification, and the self-awareness that saying 'yes' will make things worse.
Was inarticulate re how women should ask for raise. Our industry must close gender pay gap so a raise is not needed because of a bias #GHC14

— Satya Nadella (@satyanadella) October 9, 2014
An essential post from Will Self explores the fate of traditional literary culture in the face of increasing digitisation.  His focus is the future of written text in a world where digital media is dominant.  Self is pessimistic about where we are heading.  He suggests human memory is already in the process of being subordinated by relevance algorithms owned by companies like Google:
"reading on screen is fundamentally different from reading on paper, and just as solitary, silent, focused reading is a function of the physical codex, so the digital text will bring with it new forms of reading, learning, memory and even consciousness.  …  The losers in all of this will be traditional cultural forms that were dependent on the technology of the codex: the extension of the human mind into the virtual inscape is already under way; people no longer depend on their own, personal and canonical memory to analyse and validate new information – they have outsourced such mental operations to algorithms owned by Sergey Brin et al. As to whether such dependence on what is, effectively, a monetised intellectual prosthesis will impact negatively on our culture, the answer has to be an emphatic "yes"."
Self also believes the appetite for long reading will diminish over time under the influence of social media and information overload.  This week's last link is, therefore, naturally a long read excerpt from what will is likely to become a techno-dystopian classic, Nick Carr's "The Glass Cage, Automation and Us" released on Amazon this week in a variety of formats including hard cover.  Carr's views on search echo those of Self:
"Search engines, in automating intellectual inquiry, give precedence to popularity and recency over diversity of opinion, rigor of argument, or quality of expression. Like all analytical programs, they have a bias toward criteria that lend themselves to statistical analysis, downplaying those that entail the exercise of taste or other subjective judgments. Recommendation engines, whether suggesting a movie or a potential love interest, cater to our established desires rather than challenging us with the new and unexpected. They assume we prefer custom to adventure, predictability to whimsy."