Pick of the Week
The cause of Net Neutrality was set back earlier this year when the "FCC concluded that, to stay within the law, it would have to allow ISPs to charge for providing fast lanes so long as the terms were "commercially reasonable".   ISPs immediately seized on that assessment and "since that point Verizon has been billing Netflix for providing a fast lane for its content to Verizon subscribers."   John Naughton in the Observer outlines how FCC (mis)handling of public consultation draft feedback since then has effectively opened the door to an era of "digital discrimination".   Perhaps emboldened by this development, Verizon have pushed further now proposing to throttle data on unlimited LTE plans.   The FCC professes to be deeply troubled but in reality there seems to be little they can do to alter a changing dynamic: "larger US carriers (chiefly AT&T and Verizon) have been doing their utmost to push customers towards more lucrative capped plans. Verizon itself requires that you buy new devices at full price if you want to keep unlimited data".   In any case, wider global political and cultural differences in attitudes to censorship are serving to operate as another strong force of fragmentation on a fast disappearing idea of a flat internet.  The ideal of digital equality is bound to be under pressure given the reality of financial inequality across the globe.  MyFairLondon provide a dramatic scale visualisation of the picture across the UK which bears reflection when you consider "digital discrimination":
Smartphones/OEMs
Kevin Tofel of GigaOM reviews Amazon's Fire Phone and concludes that it "

is essentially a smaller version of its Kindle Fire HDX tablet but makes phone calls and fits in a pocket.

" He's generally impressed and doesn't find any obvious problems with the device.  He's also quite clear that the target market is not him but heavy

 Amazon Prime users who will use features like Dynamic Perspective and Firefly for showrooming.
Sina Tech is reporting that Chinese OEM OnePlus is going to relocate its software engineering team from China to Taiwan and move away from using CyanogenMod to their own ROM possibly due to licence fee issues.  If true, it would be a blow for Cyanogen – the OnePlus One is widely admired and regarded by TechInAsia as the best smartphone in China and is key for getting Cyanogen mainstream:

"OnePlus chose to use CyanogenMod for its first-ever phone, as does the company's godfather, Oppo, on some of its smartphone models. In contrast, other up-and-coming smartphone manufacturers like Xiaomi, Smartisan, and Meitu all use their own in-house ROMs."
Engadget review the Oppo Find 7, positioned as Oppo's latest smartphone flagship, a product they generally approve of.  It's an Android 4.3 smartphone based on Snapdragon 801 with a QuadHD screen and a $599 asking price.   It also comes with Oppo's Color OS: "

At its core, it's Android 4.3 painted over in broad strokes with what Oppo calls ColorOS, one of the most extensively customized interfaces I've seen in a long time"
Asus have launched the ZenPhone range in India at highly competitive prices ranging from ~$100 to ~$250: "its ZenFone range of 4, 5 and 6 inch smartphones [is] priced as low as Rs 5,999. In fact, the 5-inch version has been priced at Rs 9,999 and the 6-inch at Rs 16,999. And it is not just a price play and the phones offer features that more akin to top end smartphones".   According to this FinancialExpress review, it could be a game changer.  The ZenPhones are powered by a dual core Intel Clovertrail Z2560 and are based on Android 4.3 "due to be upgraded to 4.4": "The ZenFones are Asus's big entry into India, but it is also chipmaker Intel's bid to capture the smartphone market where it has been an insignificant player so far."
Further evidence of the massive impact cheap Android phones are having in transforming the global phone landscape is provided by this insight from South Africa from a phone retailer: "Sales figures from the country's largest mobile phone retailer, Pep Stores, reveal a radical transformation in the phone-buying habits of the low- and middle-income segments of South Africa's population."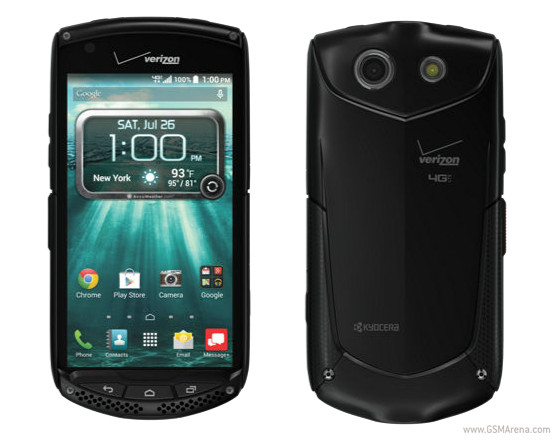 Fascinating link on how NVIDIA quadrupled display resolution by placing one cheap LCD display on top of another in an approach it calls "cascaded displays".  The upper display is mounted at a slight offset which is where the smarts come in: "

This offset is important as it means that each pixel on the front display actually acts as a "shutter" for a cluster of four pixels on the rear panel. This is why the screen offers quadruple the spatial resolution (multiplicative), rather than just double (additive). It takes some special software to drive this new cascaded display, of course, but Nvidia is obviously well suited to such a task. "  The main target for this technology seems to be head-mounted displays.
Google/Android/Apps
According to Bloomberg, Snapchat is in discussions that potentially value the disappearing photo firm at $10billion: "

If the funding is completed, Snapchat would join a small group of technology startups that are valued in the eleven-digit range … including house-sharing app Airbnb Inc. and file-sharing company Dropbox Inc." 
NFC Interactor 7 is a Windows Phone app which lets you create NFC-Bluetooth tags for Bluetooth accessories that don't have NFC integrated for convenient pairing.
Asia
Microsoft look like they are next in line for being targetted for antitrust investigation by the Chinese: "The latest move by China's authorities caps a rocky period for Microsoft in the country. Earlier this month, activists said Microsoft's OneDrive cloud storage service was being disrupted in China."
Underlying all these manoeuvrings is the dynamic of a massive shift from PC to mobile in China where the stakes are huge for OEMs and platform players alike: "China is the largest smartphone market in the world, and by 2018 is likely to account for nearly one-third of the expected 1.8 billion smartphones shipped that year."  The pace of change is incredible with McKinsey reporting this week that it is happening in a "scale 100 times that seen in 19th-century Britain and at ten times the speed."
Cloud/Infrastructure
Mike Loukides of O'Reilly has updated

two year old "

What is DevOps

" article focusing in on the cultural changes needed to support DevOps adoption within an organisation.
Vint Cerf explains how internet addresses work and where ICANN fits in:
GigaOM suggests that despite its huge lead and market share AWS is in the "fight of its life" against other key cloud players, especially Google with key AWS customers like Dropbox now considering a more hybrid cloud strategy to avoid overdependence on a single supplier.   AWS remains a compelling proposition particularly for small startups however as they continue to invest in and add amazingly useful features to their platform.   A good example this week is the news that the AWS Identity and Access Management service has added Credential lifecycle management (CLM) support to allow admins to get notified in advance of self-service password expiry.
Security
Open Whisper Systems have released Signal, an open, free iOS app that provides end to end encrypted calling support using ZRTP and AES128.   They've also announced encrypted text message support and an Android client in due course.  Phil Zimmermann, the creator of ZRTP, has his own commercial vehicle for monetizing this space which will presumably feel under threat from this announcement as a result: "Zimmermann has developed his own iPhone implementation of ZRTP for his startup Silent Circle, which sells an iPhone and Android app that enables encrypted calls and instant messaging. But unlike Open Whisper Systems, Silent Circles charges its mostly corporate users $20 a month to use its closed-source privacy app. Signal offers the same services gratis, making it the first free encryption app of its kind for iOS.  Since Silent Circle users are limited to calling only contacts with the same paid software installed, its practicality for non-business users has been limited."
Symantec have released a study of the security and data leakage risks of a variety of Quantified Self wearables in which they concluded that many wearable startups have non-existent s

ecurity and data-sharing policies for their propositions and advise that 

"you turn Bluetooth and Wi-Fi off on devices when you don't need it".
Services
Wired profile of online payments startup Stripe highlights their ambition to disrupt the arcane world of credit card payments: "

Stripe's tech is meant for the world's software developers, the builders of the countless apps, sites, and services that involve taking and making payments in one way or another, and Stripe wants them to know: you don't have to worry about this part anymore."   The sketch showing how their proposition intends to encircle the likes of AMEX is arresting and highlights classic Silicon Valley disruption:  

"The layers of jargon and bureaucracy in the credit card industry are catnip to the Silicon Valley sensibility, a sure sign of pain in need of easing. That's where Stripe's black box comes in."
Lego is often invoked as an architectural metaphor.  So it's interesting to read about what Lego the company are doing about software architecture and APIs.   This article provides a good introduction – it mostly sounds very sensible and down to earth:  "When someone has to log in to any LEGO system, they should only log in to one system, and that is our authorization"
Car Connectivity
Wearables/InternetOfThings
The Smart Keychain has "f

our uses in one small package: USB file storage, upcoming calendar alerts, incoming email notifications, and a key locator."
Becky Stern, Director of Wearable Tech at Adafruit, showcased some interesting privacy wearable concepts at HopeX including a Faraday frock, a jammer coat and facial recognition evasion makeup.  Here's the compubody sock which "originally designed … as a commentary on our addiction to our devices at the expense of everything around us… But it had some obvious privacy applications."
This week saw a record-breaking idyllic WOMAD in Malmesbury.   GoMo News didn't go but did get to play with the right-on eco-friendly Marley Chant Bluetooth speaker which went down well:  "It's made from recycled plastic, and the carry case uses crushed recycled bottles mixed with reclaimed hemp and organic cotton. A ring of wood around the top, plus the House of Marley logo embossed in the speaker grille add an air of sophistication."
Product Development/Software
InfoQ article on what a product backlog should look like offers the suggestion that it should not be a list of Jira items and that it might be best to start off with just a spreadsheet:  "consider keeping your practices simple and your changes simple for the new Product Owner by using a spreadsheet. We have seen LeSS [Large Scale Scrum] adoptions involving hundreds of people and multiple sites quite effectively use a simple spreadsheet for the new Product Backlog."
New product owners might also want to take heed of this excellent list of 12 things they should do.  Experience suggests few if any of these tips are followed except maybe the last one 🙂

Set clear expectations with the CEO or your manage
Schedule a one-on-one with everyone on the team
Ask everyone this question: "What can I do to make your life easier?"
Take a load off their back
Schedule time with your lead engineer to walk through the product's technical architecture, in deep detail
Resist the urge to jump in and start changing things
Get in front of your users
Fix something yourself
Read everything, and write it if it isn't already written
Set some personal goals
Configure your life support systems
Have fun!
Assumptions of chronological snobbery are at the heart of  this wishful a16z opinion piece which seems to be more an ardent hope than a reflection of reality.  It's loaded with the dose of disdain for the art and craft of software development that you might expect from those that serve the inequality giant.   Software engineering remains a discipline where talented practitioners can make a huge difference to the success or failure of a proposition. That is not going to change any time soon no matter how many times the mantra of "software legos" and "low skill software" are applied:  "As software becomes a high-impact, low-skill trade, we decouple the technical ability and experience needed to write tricky software from the ability to solve problems for people.  We begin optimizing success for problem solvers and business builders, not those who happen to be both these things and have been programming since age 12."
Miscellaneous
A fascinating review of what looks like an interesting and challenging book on modern String theory simply called "The Universe" quotes extensively from Lisa Randall, a leading researcher in the space working on brane theory:  "

According to this theory, there could be other universes, perhaps separated from ours by just a microscopic distance; however, that distance is measured in some fourth spatial dimension, of which we are not aware. Because we are imprisoned in our three dimensions, we can't directly detect these other universes. It's rather like a whole lot of bugs crawling around on a big two-dimensional sheet of paper, who would be unaware of another set of bugs that might be crawling around on another sheet of paper that could be only a short distance away in the third dimension."