Pick of the Week
TechCrunch article on Samsung labelled them Sad-sung given the range of problems they're beset with.
At the top end, they are struggling to gain traction with the Galaxy S5: "a survey by Counterpoint shows that consumers are more interested in picking up last season's iPhone 5s than the new S5."  The Register provided a breakdown: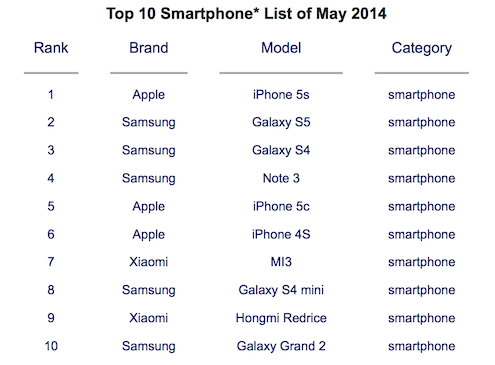 They're also starting to lose market share momentum at the low end to a growing army of Chinese "landfill Android" OEMs able to remorselessly exploit the rising quality of vanilla Android: "the ability for a small manufacturer to build a usable and popular smartphone using Android has improved immensely over the past two years. Whereas only the big guys could produce a million cellphones a few years ago, now anyone with a solid hardware partner can".  As if that wasn't enough, an AppleInsider article discusses a growing tension between Google and Samsung over smartwatch strategies. Samsung don't appear to want to antagonise Google but given the market pressure they are under to innovate and differentiate, strategically they need to pull away from being just another Android player.   Xiaomi are the hottest Android OEM around and with the Mi4 now launched, they have the potential to break into the top five in 2014.  Interestingly, Xiaomi don't really push the boat on underlying Android updates but they are still able to build real momentum through a genuine product buzz and loyal customer base. Samsung's attempts to differentiate don't seem entirely joined up. Their new premium accessory range Level is an example of differentiation in materials/price but even there are claims that they are merely trying to copy Apple's approach with Beats:
Microsoft
Now the dust has settled a little on the momentous Microsoft announcements of last week, it looks like Nokia's Asha S40 and Nokia X are on an 18 month ramp to shutdown starting now.   In addition to the swingeing job losses, Microsoft will clamp down hard on the use of external contractors.   And Windows Phone manufacture itself will shift to Asia:  "Hanoi, Vietnam is now the new center of Windows Phone production, according to a July 17 e-mail about today's layoffs from Microsoft Executive Vice President Stephen Elop."   The overall effect will doubtless be a further blow to Finland with accusations that "

Microsoft of reneging on the promises it supposedly made about job security and Finland's place in its strategy when it was in the process of buying Nokia's handset business."   According to the WSJ, "Finland has lost about 15,000 well-paying private sector jobs in less than a decade" following Nokia's demise.   Where have they gone?  In part to a vibrant startup scene

: "

In Finland, more than 400 former Nokia employees, part of a batch of 5,000 employees let go between 2011 and 2013, have started their own businesses".
Smartphones/OEMs
In another surprise, a Reuters article reports "Nearly 200 managers at Samsung Electronics Co Ltd's mobile division have voluntarily returned a quarter of their first-half bonuses".  The Verge suggests the total returned is $2.9million.   At least they offered some contrite recognition of their shortcomings unlike some other mobile phone execs.
While Samsung struggles, Apple continues to grow with its stock now up 18% in 2014 and now approaching its 2012 peak: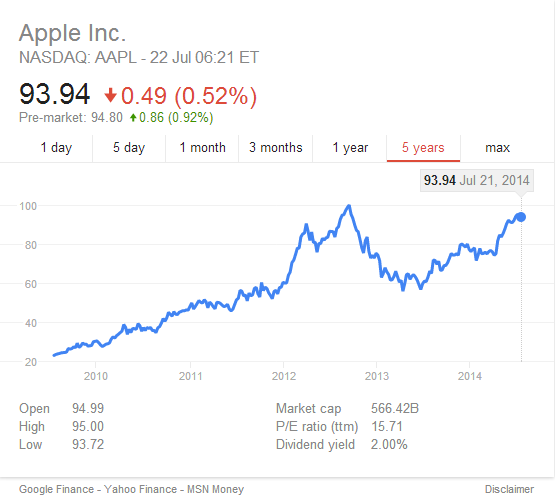 Engadget's list of the top 15 smartphones you can buy right now has the following entries (grouped by type):

Android:  HTC One M8, Google Nexus 5, LG G3, Samsung Galaxy Note 3, Motorola Moto G, Motorola Moto X, Samsung Galaxy S5
iOS: iPhone5s, iPhone4s
Windows Phone: Lumia Icon, Lumia 520, Lumia 1020,Lumia 1520
Blackberry: Blackberry Z30, Blackberry Q10
Google/Android/Apps
MyRoll is sounds like an interesting new addition to the smart gallery space adjusting your listing based on some clever analysis:  "MyRoll draws your eyes to the photos that are most likely to matter to you. The way MyRoll does this is by predicting which photos are most likely to be interesting. For instance, its algorithm looks for smiling subjects, which a good sign that the photo is probably worth highlighting. "
The standard Android Roboto font is due to be updated for L.   This article suggests that there's been a bit of design PR puffery going on from the Google end around the proposed changes:  

"These changes sound like legitimate improvements, but they seem to be about par for the course in the refinement of any typeface. They're just presented in this article in a 

hocus pocus

 manner intended to wow uninitiated audiences with the dark witchcraft of type design."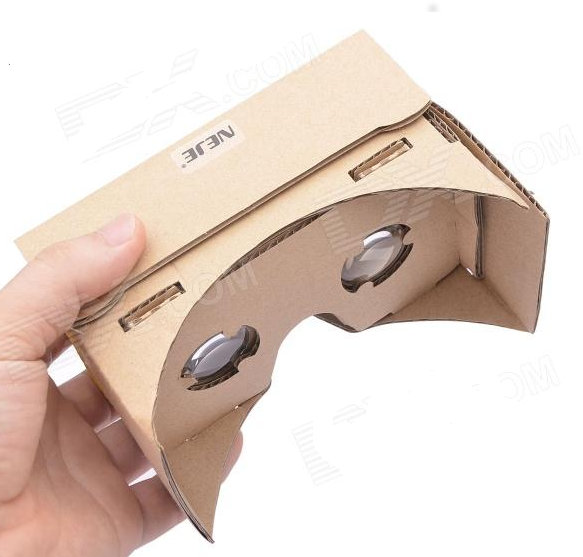 More interesting insight from Fred Wilson of a16z into how OTT messaging apps are rapidly unbundling messaging on smartphones:  "the notifications channel is the primary UI on mobile, replacing the home screen, and its easy to communicate with people using a variety of applications on your phone".  This is a big deal because there seems to be a natural limit of around 30 apps that are used regularly by smartphone users as highlighted by WSJ this week with the top categories involving portals, social and entertainment.  It's increasingly difficult to get into this "30 zone" for stand alone app propositions as you're up against a lot of entrenched hero app fortresses.  This is the dynamic driving the growing influence of "app constellations" whereby different app propositions are distributed by aligning with a hero app to get access that all important app distribution channel:  "Many of these app constellations offer a single login across all of their apps and if you are logged into one of their apps on your phone, you are logged into all of their apps on your phone. This is particularly helpful when downloading a new app that is part of a larger constellation. It is also helpful for CRM and ad targeting." This provides a natural driver for deep linking both within and across app constellations: "we are seeing increased use of deep linking app to app among the apps in the same constellation."
The unbundling of innovation on smartphones has provided great opportunities for some app developers.  But consolidation of the market around a relatively small number of hero app constellations helps explain why the mobile app business is such a tough one for the vast majority of app developers outside the "30 zone" tent as VisionMobile's latest DeveloperEconomics report starkly reveals: "The majority of app businesses are not sustainable at current revenue levels. 50% of iOS developers and 64% of Android developers are below the 'app poverty line' of $500 per app per month."
Global developer mindshare in Q3 2014: #Android 70% #iOS 51% #WindowsPhone 28% #windows8 18% http://t.co/drsOteVwDV pic.twitter.com/8DFQcORsFG

— Developer Economics (@DevEconomics) July 21, 2014
Basically, the consumer app ecosystem is like transforming to an uneven winner takes all proposition not unlike Hollywood:
However, the VisionMobile report points out that the Enterprise ecosystem has a more traditional profile and many mobile app developers are missing out on a key potential revenue earner: "The growth in mobile enterprise development is likely to include a lot of contract work and niche Software-as-a-Service subscriptions, nowhere near as much of a winners-take-all market as the consumer market."
One final summary observation from VisionMobile is that in game development, Unity is the clear No. 1 directly competing with native only solutions:
Asia
The Xiaomi Mi4 debuted as widely expected.  $320 for a formidable tech spec: "

2.5GHz quad-core 

Snapdragon 801

 SoC, 3GB of RAM, 16GB/64GB of internal storage, 13MP f/1.8 main camera, 

8MP

 selfie camera, LTE radio (at last), 802.11ac WiFi plus a 3,080mAh battery

".  Interesting range of back covers include bamboo, leather and cloth.  Xiaomi are also selling a $13 fitness band called MiBand naturally.  That's a remarkably low price an order of magnitude lower than many competitors and Ben Wood believes Fitbit and Jawbone should be worried.  He was quoted in a good BBC article on Xiaomi.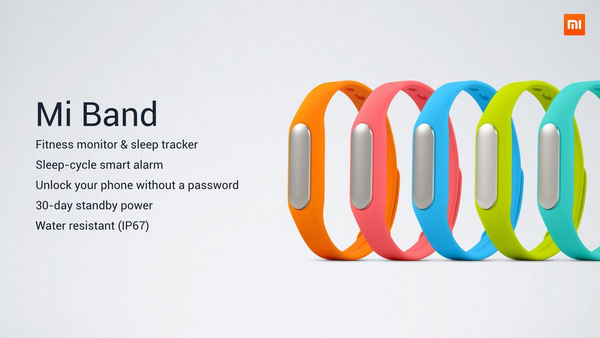 Cloud/Infrastructure
Fascinating insight into LinkedIn's use of OSS from this Content Loop interview with their VP Engineering Alex Vauthey: "we want our employees to leave LinkedIn as much better professionals than when they arrive. By being able to contribute to an open source project, you have the opportunity to get the code that you're writing looked at by a lot of people. They see their code out there being used by people, enhanced by people."
Security
GoTenna received a fair bit of coverage this week.   Their interesting new messaging wand allows iOS and Android phone users to communicate in areas of zero cellular coverage via a very low bandwidth long-range ~150MHz signal:  "The goTenna device is a 6-inch long baton that pairs with an iOS or Android device using Bluetooth. It then connects with other goTennas miles away, allowing their paired phones to communicate with one another over peer-to-peer links."  GoTenna coverage estimates range from 4 to 50 miles.   A healthy dose of skepticism is required for such wonder and it comes from The Register who point out that it'll only send text messages due to bandwidth limitations and requires a local flat earth assumption to work.
Services
Iota is a Kickstarter smart GPS tag proposition with a Gotenna-like twist:  "To track your stuff both indoors and out Iota uses GPS to position items to within 30 feet, its own proprietary long-range wireless tech for coverage that apparently extends to a range of miles, and Bluetooth connectivity. Its app can be used to locate tagged items on a map, set up geofences for particular items, or define a particular usage profile".  Apparently an Iota tag has "months" of battery life and will retail at $99:
Big Data/Machine Learning
Tim Cook's short internal memo to employees on the Apple and IBM enterprise tie-up mentions "big data analytics" 4 times.   IBM will be looking to push consultancy around their MobileFirst for iOS proposition and hope the dream enterprise apps combination will sell itself:

 "IBM's big data and analytics capabilities, with the power of more than 100,000 IBM industry and domain consultants and software developers behind it, fused with Apple's legendary consumer experience, hardware and software integration and developer platform."
In a nice example of a human-centric approach to algorithm design, Yahoo Labs researchers in Barcelona (appropriately enough) "have worked out how to measure the "beauty" of specific locations within cities and then designed an algorithm that automatically chooses a route between two locations in a way that maximizes the beauty along it."
Car Connectivity
Telefonica surveyed 5000 consumers for its Connected Car Industry Report and found that "Demand for connected cars is growing, with more than 70 per cent of drivers claiming to be interested in using, or already using, connected car services". NYT's review of the same report was rather different in conclusion and suggested consumers are uncertain about the benefits of connected cars although it did pick up that "

almost 40 percent of the people said they would be willing to share information about their driving style and location if they could get discounts on car insurance."  The report is interesting in one other respect, namely the impressive array of car industry (vs. mobile industry) execs involved.
Wearables/InternetOfThings
Samsung, ARM and Nest have collaborated with others to create Thread, a new wireless standard for smart homes.  It's "a low-power, mesh network protocol that also supports IPv6. The standard is built on the existing radio hardware used by ZigBee devices (802.15.4), which means that a company could update its ZigBee devices to support Thread with software if it chooses."
Microsoft are developing a smart "Alice band" for the blind:  "

The device could be potentially life-changing for blind users, as the camera and analysis components could process image data to determine the wearer is approaching a busy road, for example."
A smart shoe from India: 

"Indian startup Ducere Technologies Pvt. is going to start selling its Bluetooth enabled Lechal shoes for more than $100 a pair in September. The shoes sync up with the 

Google maps smartphone app

 and vibrate to tell users when and where to turn to reach their destination."
Smart hat prototype: "Using a Raspberry Pi loaded with speech recognition software, a webcam, 2.5 inch LCD display and a handful of other parts, [Arvind's] hat mounted display allows him to view email, Google Maps, videos or just about anything he wants.":
Programming/Games
This experiment sounds downright intrusive and a techno-utopian fantasy to boot: "Microsoft is testing a novel approach to reducing coding errors: tracking the brain waves and eye movements of developers as they work to try and identify when they are struggling to complete a task."  Next entirely logical step would involve removing bug-laden humans from the loop.
Interesting parallels highlighted between the life in the worlds of pro-sports and pro-gamers jocks – both seem to be increasingly viable career choices:  "The key thing they agree on is that the jump between playing for fun and becoming a pro depends on someone spotting your talent and recruiting you to an established team "
Miscellaneous
Fun gallery highlighting the crazy variety of vending machines in Japan.
Great tips for wasting less time at work from Fast Company includes capturing core processes in written down form as a healthy habit: "People who do amazing things write it down. Startups don't do that enough.  The startups that I have seen succeed the most at scaling are the ones who have systematized their common actions and core procedures early, and made a habit of it as they grew."