Pick of the week – Deskilling and technological unemployment
Far from releasing us to work on higher level tasks, Nicholas Carr suggests in a blog article that recent advances in robotics and sophisticated analytics are hollowing out even previously high skill jobs and putting global employment prospects on a "downward ramp" rather than an endless upward ladder:  "The latest wave of automation technology appears to be 'freeing us up' for less-interesting and less-challenging work."  As primary evidence he cites some research graphing average cognitive task intensity of college graduates between 1980 and 2010.  The data highlights a steep drop intellectual demands of their jobs over the last 10 years:
Smartphones/OEMs
Jeff Bezos unveiled Amazon's much-anticipated Fire Phone on 18th June as widely predicted.    It will cost $199.99 for a 32GB version on a two-year contract exclusive to AT&T.  The hardware has been described as "pretty average" based on a Snapdragon 800 chipset with Gorilla Glass and a 13MP camera.  However there are some very interesting differentiators.  The display is capable of showing 3D images (or at least the illusion of depth behind the screen).   And there's are multiple front facing cameras to support head-tracking.   Two key software features are Firefly and Mayday.  Firefly "

lets you scan any product, even music and TV shows playing in the background (à la Shazam) and bring you information on them from Amazon.com. The feature, which is activated via a dedicated physical button, works with restaurant signs and phone number

s, too. MyFitnessPal is integrated with Firefly to provide nutritional information on food."   

M

ayday gives owners a live video connection to Amazon customer support.   Mashable also pointed out "One of the standout features of the Fire Phone is that it offers free, unlimited photo storage on the Amazon Cloud (videos are not included) for pictures captured by the 13-megapixel camera. Amazon is clearly leveraging its strength in cloud services to its smartphone photo experience."   It's a good example of how Amazon can leverage infrastructure capability to build a compelling service.   Whether you buy into into it or not depends very much on whether or not you live in Amazon's showroom.
Thoughtful analysis from John Gruber post-WWDC of where Apple stands in relation to it's major mobile OS rivals:  

"Apple, Google, and Microsoft each offer all three things: devices, services, and platforms. But each has a different starting point. With Apple it's the device. With Microsoft it's the platform. With Google it's the services."  However only Apple can provide "S

oftware updates that are free of charge and so easily installed that the majority of iOS and Mac users are running the latest versions of the OSes" and "Hardware that is designed hand-in-hand with the software [with] support from both the operating system and the SoC at the lowest levels."
A translation of a story from Finland this week about how Nokia in 2007 paid

"

paid millions of euros to a black mailer" to protect the master encryption keys of their Symbian phones.  "When Nokia paid the money it was promised That the key will not be Misused."  Guess that makes it all ok then…   Furthermore "It is not known how the key ended up in the hands of the black mailer."

 
CCS Insight analysis of unsubstantiated rumours suggesting that

Samsung may acquire voice recognition software specialists Nuance currently valued at $6 billion.   It's a deal that may make sense if Samsung wants to rapidly grow a competency in voice technology: "Samsung's increasing use of voice input across its range of products gives credence to at least a closer relationship with Nuance. "
Sony have created a camera image sensor that mimics the eye:

"in a bit of biomimicry, Sony engineers reports that they have created a set of curved CMOS image sensors using a "bending machine" of their own construction."
Google/Android/Apps
Monster 40k word ArsTechnica history of Android from 0.5 to 4.4 introducing the notion of "cloud rot" whereby "

tons of apps … no longer function because the server support has been turned off" or more specifically because "

Many features are heavily reliant on Google's servers to function. With fewer and fewer people using old versions of Android, those servers are being shut down."  The rate of change has been hugely disruptive for OEMs used to a more sedate pace of update:  "When it came time for Google to dive in to the smartphone wars, the company took its rapid-iteration, Web-style update cycle and applied it to an operating system, and the result has been an onslaught of continual improvement."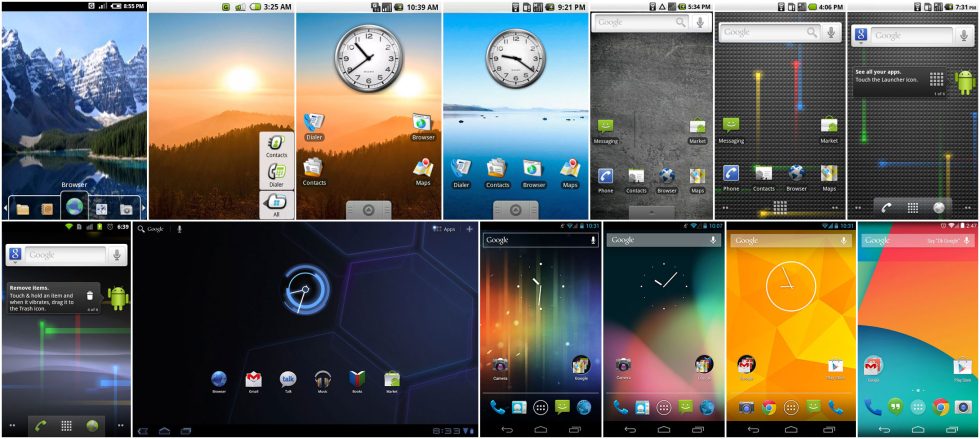 Android Runtime (ART) is finally replacing Dalvik in Android 4.4: "

Google has just pushed changes to the master branch of AOSP that remove the aging Dalvik virtual machine and replace it with ART."   Most Android users are unlikely to notice any real difference after the change other than perhaps improved app loading times.
It purportedly makes your phone smarter.  However, on first trying out Terrain on Android 4.4.2, it's clearly a work in progress.  This is what happens when trying to configure the Weather card: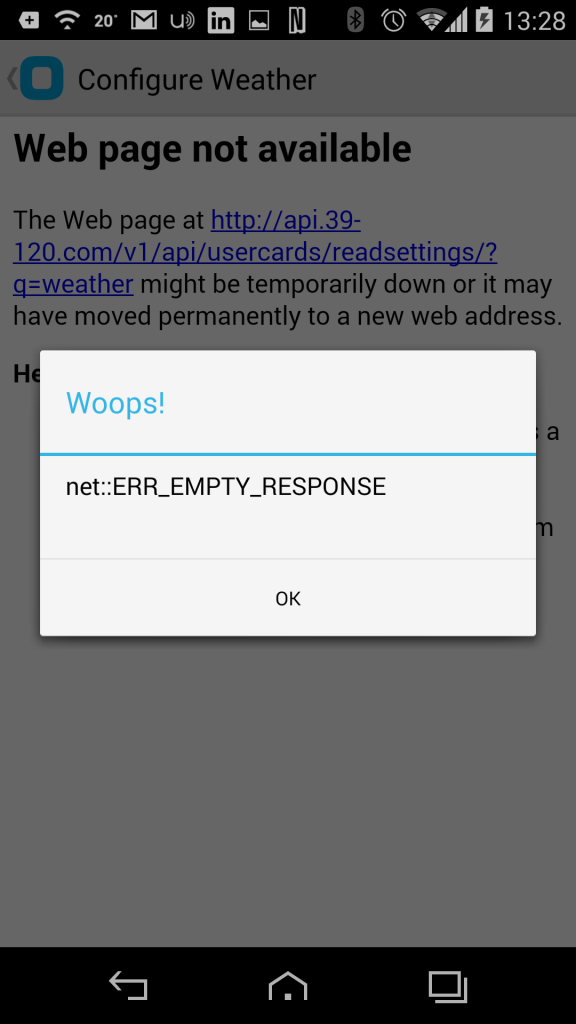 The NYT reports that the US Transportation Department "is intensifying its battle against distracted driving by seeking explicit authority from Congress to regulate navigation aids of all types, including apps on smartphones."   The rationale here is driver distraction which is already a serious concern for anyone designing in-car IVI systems, Mirrorlink apps etc.  but to date has been bypassed by mainstream ecosystem app providers.
Asia
Google online properties in Mainland China have been substantially blocked since May 31st with some suggesting this is a new more serious development: "It would be wrong to say this is a partial block. It is an attempt to fully block Google and all of its properties"
Yongche.com is the Chinese Uber with an interesting twist: "

To differentiate its service, Yongche will provide Mandarin-speaking drivers so that Chinese travelers arriving at places such as John F. Kennedy Airport can get to their destinations without phrase books and awkward gesticulations."
Quartz India has gone live with the intention of collating region-specific business and technology insights.  A good example of that is a profile of U2opia, a 

: "U2opia takes dumb phones and uses the so-called Unstructured Supplementary Service Data (USSD) protocol to allow such phones to connect to specific internet services such as Twitter and Facebook tailored for the small screen and text-only functionality

. 

This is done through the company's proprietary platform Fonetwish, which has signed agreements with Facebook and Twitter. "
Cloud/Infrastructure
Elastic Cobol.  PaaS, Raspberry Pi and .. er .. Cobol.   Not quite sure who this proposition is aimed at.  Although Cobol is of course still heavily used in many traditional banking environments, typical CIOs in charge of corresponding estate may find the notion of dynamic cloud backed Cobol capacity a little radical.
Interesting box.com report on the state of information in the enterprise highlighting the crucial importance of transparent, flat access: "

As we move from an industrial to information economy, the ability to be agile in response to

continuously emerging information and potentially disruptive upstarts will determine the winners. A

company's return on information – how democratized its access is, how fast it moves, how quickly it

can be updated and leveraged to generate value – will define that enterprise's future."

 
Security
A US federal court ruled that "

ruled that law enforcement agents cannot force mobile carriers to turn over the location history of their customers without a search warrant."
Services
In the week that the Fire Phone launched,  Wired published a fascinating profile of life inside Amazon Fulfilment Center PHX6 in Phoenix Arizona.  It reads like a cyberpunk description: "

At an Amazon FC, "inbounding" is nearly as important a process as shipping orders out. Trucks arrive with boxes of goods that workers open, scan, and put into totes. Conveyors route the totes to different parts of the warehouse, where other workers unload them, scan them again, and then scan the barcode of the cubby where they're stored. Now the FC "knows" where to find the ShaveWell mirror or anything else when a customer places an order":
In an interesting local news curation development, "

the Oxford Mail has set up a new service through WhatsApp, the private messaging smartphone application, to deliver the most important news straight to the reader's pocket."
Twelve factor is a checklist approach for building SaaS apps that stresses a number of key architectural, development, deployment and scaling patterns aimed at "a

ny developer building applications which run as a service" and "Ops engineers who deploy or manage such applications."

   Quick high level summary of the twelve factors: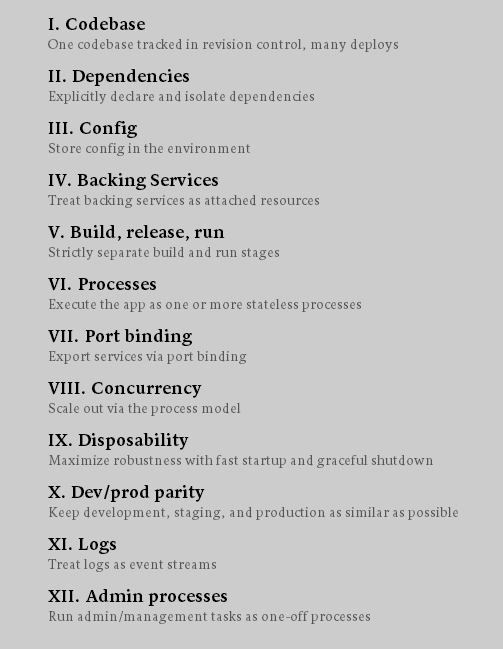 AirBnB is now handling a million guests a month:
15 million total guests have stayed on Airbnb. It took us nearly 4 years to get our 1st million, and now we have 1M guests every month.

— Brian Chesky (@bchesky) June 11, 2014
Big Data/Machine Learning
Hadoop as a Service (HaaS) is rising in importance as an enabler for organisations looking to analyse big data: "With access to a Hadoop cluster, organizations are able to collect, analyze, and act on data at a scale and price point that earlier data-analysis solutions typically cannot match."
Wearables/InternetOfThings
VisionMobile report on IoT suggesting that developer-led innovation will yield the same market disruption that Apple and Google exercised in with smartphones.  BI Intelligence are also very bullish about the growth opportunity of this space asserting that it will be bigger than smartphones, tablets and PCs

combined

:
Vessyl is a "connected cup" that "knows and aggregates everything you drink".  They also have a nice website:
Apple FDA talks provide further evidence of a coming wearable device.  Reuters are reporting that it will be an iWatch developed by Quanta: "Apple will introduce a smartwatch with a display that likely measures 2.5 inches diagonally and is slightly rectangular, one of the sources said. The source added that the watch face will protrude slightly from the band, creating an arched shape, and will feature a touch interface and wireless charging capabilities … The source said Apple expects to ship 50 million units within the first year of the product's release, although these types of initial estimates can be subject to change. The watch is currently in trial production at Quanta, which will be the main manufacturer, accounting for at least 70 percent of final assembly, the source said."
Programming
InfoQ article highlighting some performance glitches with Swift: "

sorting a 1 million random integers array took 6 seconds when using Swift, versus 0.06 seconds when using C++, and 0.6 seconds when using Python

".  Not entirely surprising given it's only just been released.  It will be interesting to see how quickly these sort of performance glitches will be ironed out.
Miscellaneous
Elon Musk's statement on Tesla's decision to share its patents: "Tesla will not initiate patent lawsuits against anyone who, in good

faith, wants to use our technology … 

Technology leadership is not defined by patents, which history has repeatedly shown to be small protection indeed against a determined competitor, but rather by the ability of a company to attract and motivate the world's most talented engineers."