Value Chain Mapping and Innovation
[avatar user="malm" size="small" align="left" link="file" /]
Simon Wardley's introduction to Value Chain Mapping is a very illuminating video and well worth watching not just for an introduction to a very powerful concept but also for a hilarious Strategy as a Service spoof:
Wardley's maps integrate two concepts: i) a value chain analysis of user needs, ii) the technology maturity S-curve.  The former is a standard approach for examining business system inputs/outputs which will be familiar to anyone with an MBA.  The latter graphs the journey of all technology innovation from initial uncertain genesis to ultimate predictable commodity:
The combination of these two concepts results in a value chain broken down in terms of subcomponent evolution:
A key observation from Wardley's work is that understanding where you and competitors are on the evolution curve across your value chain is essential in order to derive a viable strategy. Wardley doesn't explicitly indicate this but very different approaches are required to support Commodity activities relative to those undergoing Genesis.  Many companies fail to understand that tools such as KPIs and processes used to manage the former are entirely antithetical to the corporate innovation needed to support the latter.  Steve Blank covered that territory in this post explaining why companies are not startups.  Another related post suggests that well-connected "Edgers" within the organisation can serve as cross-functional innovation conduits. It remains the case, however, that truly embedding innovation in the business demands championship from the very top.   If you work for Elon Musk, you probably know what I mean.  Tim Urban of WaitButWhy.com met with and profiled Musk for a long post this week.  "The World's Raddest Man" is quite obviously operating on a very different plane to most CEOs:
"In this one [two-hour] lunch alone, we covered electric cars, climate change, artificial intelligence, the Fermi Paradox, consciousness, reusable rockets, colonizing Mars, creating an atmosphere on Mars, voting on Mars, genetic programming, his kids, population decline, physics vs. engineering, Edison vs. Tesla, solar power, a carbon tax, the definition of a company, warping spacetime and how this isn't actually something you can do, nanobots in your bloodstream and how this isn't actually something you can do, Galileo, Shakespeare, the American forefathers, Henry Ford, Isaac Newton, satellites, and ice ages."

Manufacturers and Devices
Ewan Spence's comprehensive review of the S6 Edge after 4 weeks intensive use is generally positive though he's not particularly sold on the novelty of the edge factor.  Overall he concedes that the device has no obvious major flaws which is a rather telling way of putting it:
"the Galaxy S6 has no real show-stopping issues in terms of functionality or hardware"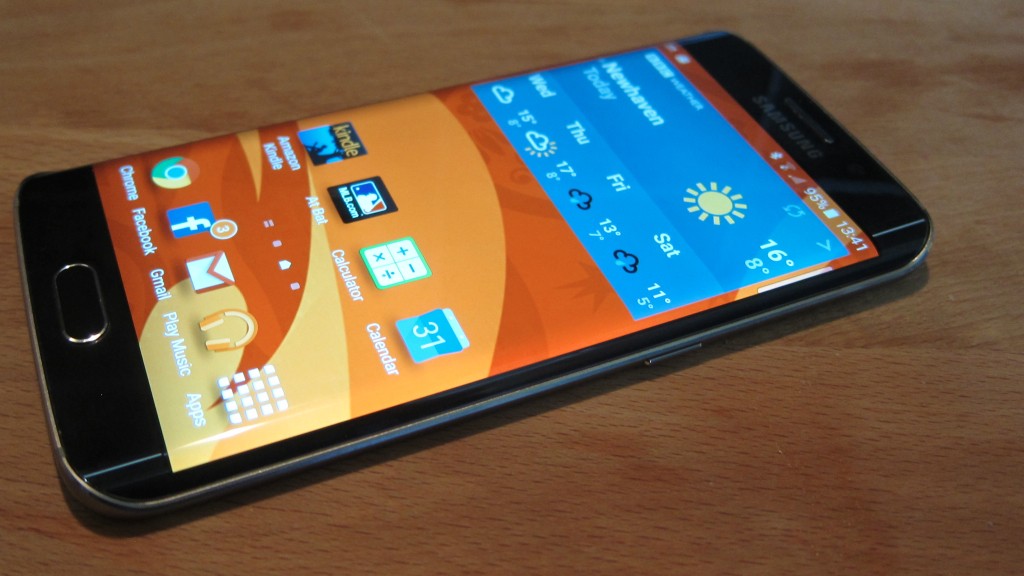 "One in four shoppers have opted for the gold versions of the recently launched Galaxy S6 and Edge phones, causing a shortage of the handsets across Europe."
Asymco graphic showing Apple's decade-long execution of a strategic vision to transition from shrink-wrapped software sales to services subscriptions.  The trajectory of iCloud-based Services revenue closely follows the parallel industry rise in AWS sales which serves to illustrate that Apple gets cloud computing – it just operates it in a very different model from Amazon's.  Vertical units here are in millions.
Apple's transition from Software to Services. (Compared also to Amazon's AWS) pic.twitter.com/M5XjSJZGWA

— Horace Dediu (@asymco) May 7, 2015
Meanwhile Microsoft too are moving away from shrink-wrapped software with some speculation that Windows 10 will be the last version of the platform and that it will now live on via continuous delivery of updates.  Or "WaaS" (Windows as a Service) as some are referring to it:
"Windows 10 will never be complete, just the way Ubuntu, Fedora, OS X, Android, iOS, and other operating systems are never really complete — because there's always room to roll out updates to patch security vulnerabilities or to add new features."
Staying with the 10 meme, David Wood reminded his readers with the help of an Insights article he wrote at Symbian at its peak a decade ago that the future of smartphones was at that time in some doubt even if he clearly wasn't.  This is a flavour of his rather prescient thoughts from 2005:
"Smartphones will appeal to all users of mobile phones worldwide. You won't need to be a computer whiz kid or the neighbourhood geek to get real value from a smartphone. Nor will you need a huge income to afford one. Smartphones will help us all to keep in better touch with the friends and colleagues and information and discussions and buzz that are important to us, and they are opening up new avenues for entertainment, education, and enterprise alike. Smartphones will help us all to work hard and play hard. And in line with their name, smartphones will also help us to work smart and play smart."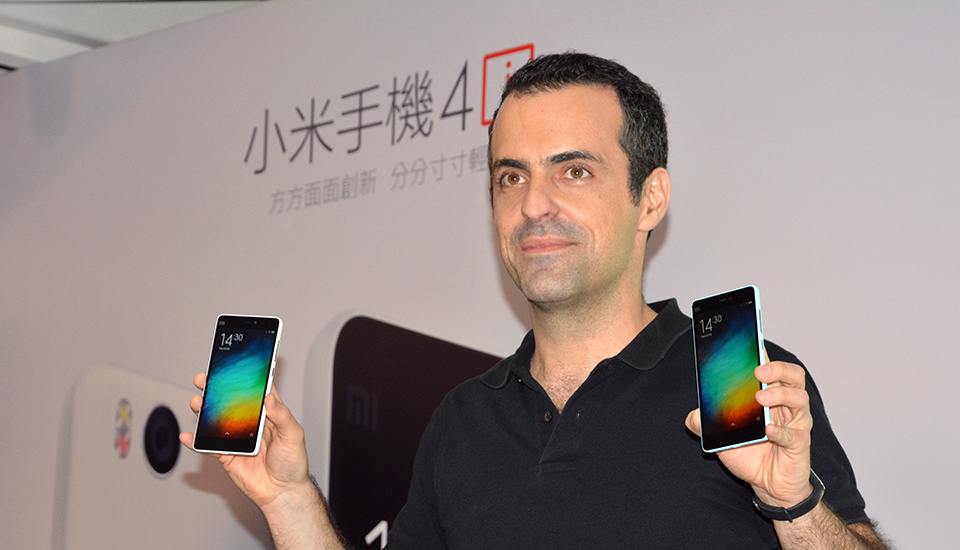 The Register covered the news that NVidia is to close its Bristol-based Icera wireless modem business with the potential loss of up to as many as 500 jobs, mainly in the UK and France. According to a press release from the company, it is part of a broader NVidia plan to exit the smartphone space and concentrate instead on automotive and gaming where it has a stronger foothold:
"the company has reshaped its strategy to focus on high-growth opportunities in gaming, automotive and cloud computing applications like deep learning, where its visual computing expertise is greatly valued"
NVidia's latest sales figures weren't particularly poor but their decision to withdraw is based on a realisation they're facing ferocious competition from the likes of Qualcomm, Mediatek and Samsung in the 4G LTE space.
Google and Android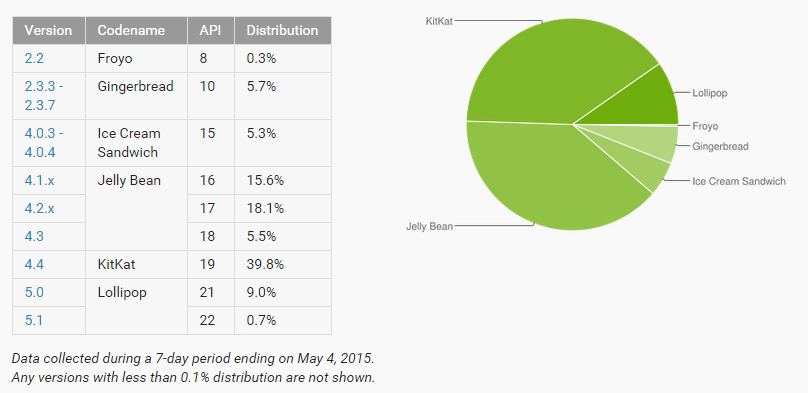 Smart Cases
Nikola Labs are a startup based in the same building as the legendary inventor Nikola Tesla.  Rather appropriately they have announced "a device that converts radio frequencies into DC power" and integrated the technology into an energy-scavenging iPhone case that will be available via Kickstarter for $99 later this year:
"they [have] launched their first product using the technology: a case for an iPhone 6. It converts the wasted 90 percent of energy the phone produces trying to pump out a cellphone signal, and puts it back into the phone, thus powering it for up to 30 percent longer"
Smart Retail
"An Enjoy expert will deliver it to you wherever you are (assuming it's in the Bay Area), at the exact time you want. That expert will stick around for an hour, free of charge, to help you set it up or learn how to use your new gadget. If you need another visit, you can request an expert for $99 an hour."
It should be interesting to see how Enjoy develops as this remains a key pain point for tech consumer product sales.  A lot will depend on the quality of the tech support staff.  There are already some tempting sounding upsides to joining:
"for $99, adult children can order an hour of Enjoy tech support for a parent, "a way to get away from being the family IT support for a bit.""
Apps and Services
Rhythm Necklace is an app that lets you "make music with shapes".  It's also worth checking out for its brilliant UX:
"The Rhythm Necklace iOS app is a musical sequencer for exploring the geometry of rhythm necklaces, and for experimenting with generating rhythms algorithmically."
Quora recommendations seem to get more brilliantly random by the day.   Deciding between these proved to be quite a tough ask with two very different sorts of curiosity pitched against each other: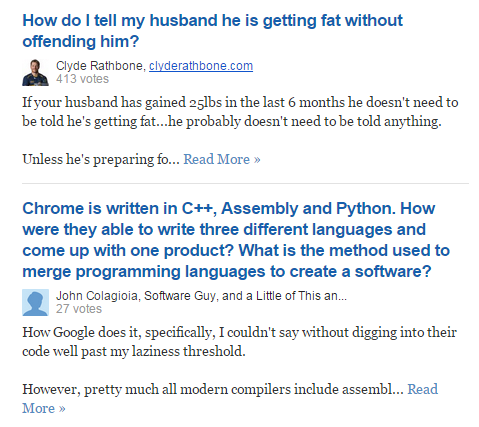 "An engineer who was weighing job offers from Uber and Zenefits, both startups in San Francisco, mused about the pros and cons of each in a public post on Quora, the question-and-answer site. A few hours later, one of the offers was revoked."
Cloud, Big Data and Devops
"By today, you should already be in the process of (or at least planning) decommissioning your private cloud environments having sweated and dumped much of your legacy. You should be starting your path towards data centre zero. You've had at least ten years to prepare for this and the game has been in play for eight of those. … the costs of acquiring skill sets is only going to increase, there'll be a crunch in demand as enterprises all try to head towards public cloud, the toxic element of legacy will start to show up in your P&L, your cost of trying to keep up with adapted competitors will escalate and somehow you're going to need to be able to navigate this landscape safely."
If software is eating the world then APIs are the fuel powering that phenomenon.   Hackathons are a good place to observe what developers are capable of doing in close to real-time with sophisticated, expressive service APIs.
Security
So this is where you've all been doing it wrong – I've already ordered mine courtesy of Amazon Prime: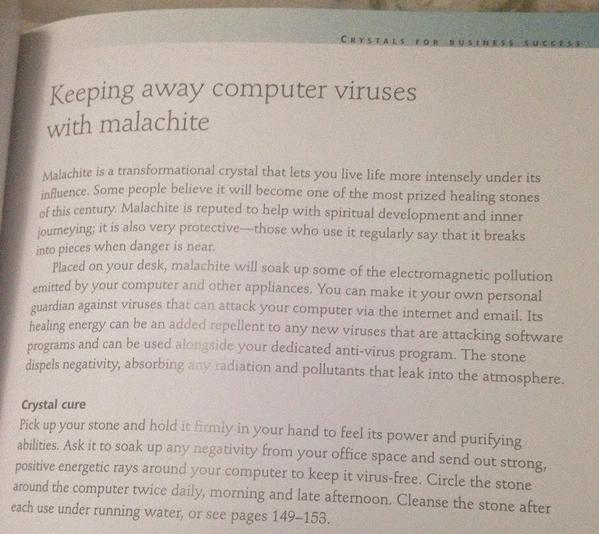 Artificial Intelligence
This pessimistic perspective on the state of computer vision from 2012 highlights some of the challenges researchers face and suggests we are a very long way from fundamental breakthrough. However, advance in this complex field is inevitably incremental. This weekend at Imperial College's Alumni Festival, Professor Andrew Davison of the Robot Vision group outlined the current state of the art in robot vision built on the SLAM (simultaneous localisation and mapping) algorithm and disclosed that this technology is integrated into the much anticipated Dyson Eye 360 robot vacuum cleaner due to ship this year.  Breakthrough or not, robot vision will soon be in domestic environments near you.
https://www.youtube.com/watch?v=4y_9V7O1pac
Wearables and the Internet of Things
"The Watch is the first device that's encouraged me to spend as little time as possible with it, or with any of the other electronic sinkholes around my office, my home, and in my pockets. It's the first product that lives in this world, offering a small, brief window into the digital one – instead of being a portal that envelopes us, pulling us into another place to be held hostage by our own need for novelty and trivial diversion."
"It turns out that the feature doesn't just transmit data, but can receive power at far faster rates than the magnetic inductive charging panel on the underside."
Luxury watch expert Hodinkee talks watches with ex-Apple exec and Nest chief Tony Fadell:
Fitbit are filing for IPO in "rude health" in what promises to be a watershed for the wearables industry.  Ben Wood offers some perspective on their very impressive growth:
Some interesting metrics in Fitbit SEC filing. 10.9m devices sold in 2014. $745m revenue, 6.7m paid active users. pic.twitter.com/LNEuQUodYR

— Ben Wood (@benwood) May 7, 2015
Tencent Operating System (OS) and TOS+ allow manufacturers and developers to freely use the platform if they agree to share revenue.  [It offers] an alternative to Google's services, many of which are unusable in China, including key features for Android, due to several factors including censorship and licensing issues.
Software Development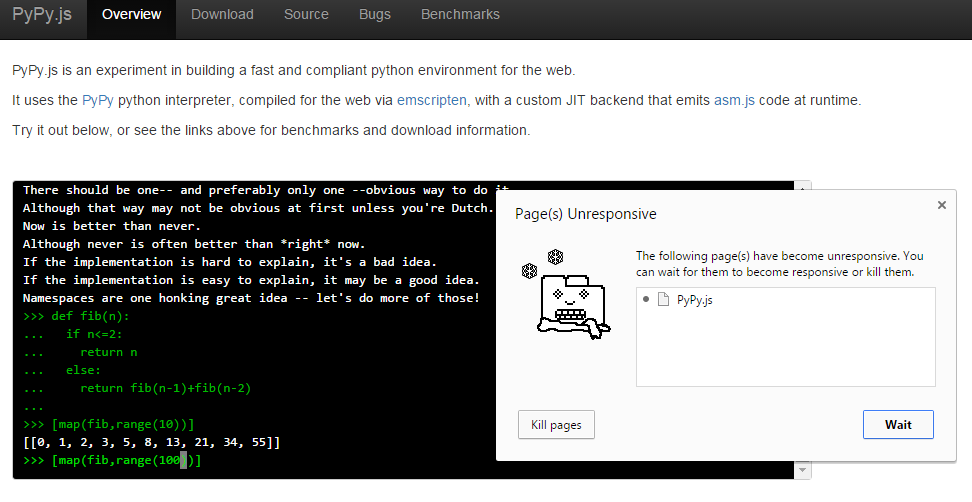 Patched. pic.twitter.com/5ykao2j9UM

— the grugq (@thegrugq) May 2, 2015
"the economic cost to change the system exceeds the needed return [on investment] for most changes."
Product Management
"Lots of options and endless possibilities do not make people feel free and autonomous."
This recent Steve Blank post starts by outlining the benefit of using a Build-Measure-Learn approach to product development over traditional Waterfall, which ought to be pretty uncontentious stuff for those familiar with MVPs.  However, Blank then points out that for a lean startup, what you need to be focussed on is the viability of the underlying hypothesis.  Addressing this requires an adaptation of the model to one which allows maximal learning or what he terms a Hypothesis-Experiment-Test-Insight approach:
"Instead of Build-Measure-Learn, the diagram for building minimal viable products in a Lean Startup looks like Hypotheses – Experiments – Tests – Insights."
LiveDive sounds like an incredibly useful paid tool for any such product manager, a way of integrating a live window on a user's actions:
"LiveDive lets you audio or video call with your users while watching them use your web app live — right through the browser, with no apps or browser plug‑ins required. Just some magical JavaScript."

Work and Culture
The life of the modern digital nomad unconstrained by office cubicles sounds more precarious and complex than their romanticised counterparts of the Arabian desert:
For most, the digital nomad lifestyle is a myth and seated more in long standing romanticism. … the digital equivalent is actually far more complex – and precarious – than its advocates will admit.
A 36-year old view on personal shortcomings:
Everyone has their weaknesses. David Ogilvy outlines his in this 1970s memo http://t.co/AUm0v7obKx pic.twitter.com/OovDzMewhA

— Ogilvy & Mather (@Ogilvy) May 5, 2015
"compassion and curiosity increase employee loyalty and trust. Research has shown that feelings of warmth and positive relationships at work have a greater say over employee loyalty than the size of their paycheck."
Election