Pick of the Week – Apple Car
More information emerged this week about Apple's apparent electric car ambitions from the team assembled to build it to conjecture about the downstream supply chain implications.
Some commentators speculated on the likely impact to auto industry incumbents like Toyota, VW and Ford.  They would likely be first in line for the disruptive consequences that would ensue from an Apple entry into automotive rather as Nokia did before them:
"Even a modest Apple incursion into the automotive industry would likely prompt an entrepreneurial explosion of innovation—and innovative—partnerships. To what extent might an automotive counterpart of "apps" and the "app store" generate new automotive expectations and value?"
The Telegraph highlighted a suggestion from Tim Cook of an ambitious cross-product play centred around Apple Watch disrupting both your wallet and your car keys.  The article was notable for providing a glimpse into the genuine admiration and affection Apple leadership is held within the company in the description of a flying visit made by Cook to the London Covent Garden Apple Store.   The accompanying photo conveyed signs of almost religious asbsorption:
"I have witnessed many shop,office and factory visits before, with bosses being received in a variety of ways. In some cases, they were welcome but often they were met with indifference or, of course, outright hostility.

But the reaction at the Covent Garden store was off the charts: the staff gasped, and then burst into spontaneous, loud applause as soon as they spotted Cook, who walked in behind them."
Devices and Manufacturers
"unlike smartphones which become obsolete within two or three years, Runcible's parts can be removed, repaired and upgraded, enabling the device to be kept for decades."
In terms of market, Runcible seems perfect for the sort of hipsters Nathan Barley parodied particularly the chap spotted in Dalston on a penny farthing:
"Runcible is banking on its retro appeal and is serious about bringing pocket watch designs into the 21st century. The gadget can be attached to a chain and and can even support a third-party clasp cover to flick open when you want to check the time, just like your great-grandfather probably did."
"Samsung's collectivist corporate structure won't gamble $10million to bring a bold, unproven product to market – especially one that hinges on some holistic Apple-like experience – when the status quo of iterating old products and just tossing some new advertisable features into a sea of SKUs has a more predictable return.  And that phenomenon is undoubtedly holding the company back."
"The bigger picture seems to be that Android handset makers are in something of a race to the bottom at this point: the markets that are driving growth in smartphone adoption these days are emerging economies, where consumers are price sensitive. That's leading to the production of a number of models that are pushing down the average sale price for devices, which long ago dropped below the $100 mark."
Arstechnica's review of the Xiaomi Note is full of praise for the $370 smartphone taking aim at the iPhone6 Plus.   However, they emphasised how Xiaomi's success in China operating outside of IP regulation will leave it vulnerable to litigation if it tries to sell its products in Western markets:
"If Xiaomi ever wants to expand to countries with strong IP laws, it will need to audit its software and change any features that could be infringing. In an IP landscape where nearly every smartphone company is suing every other company, lawsuits for Xiaomi currently seem inevitable if it starts selling smartphones in the West."
The article outlines evolution of Xiaomi products from Mi1 through to M4 with the Mi Note at the end: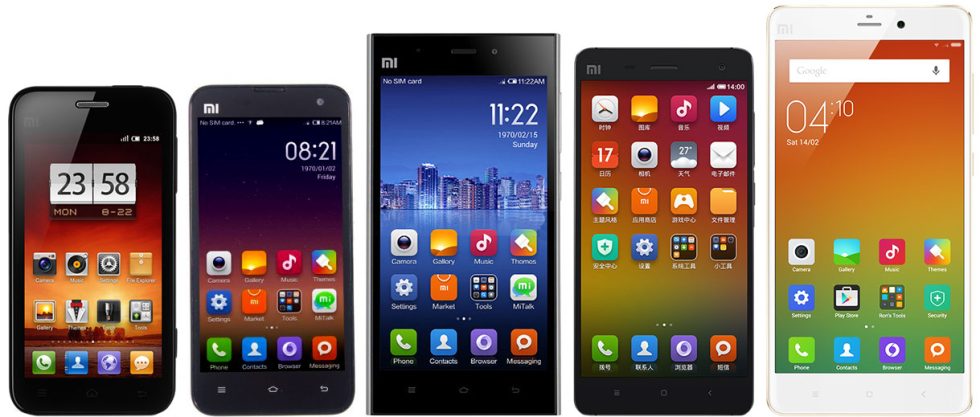 Sony Pictures Entertainment
PlayStation
Selling image sensors to Apple for the iPhone.
"With nearly two-thirds of replaced smartphones being reused, continued demand for high-end used devices will increasingly impact primary-unit sales, and motivate phone providers to look into the secondhand market. In North America and Western Europe, the market for refurbished phones is forecast to be worth around $3 billion in 2015 and growing to $5 billion in 2017. Many users are attracted to used high-end devices that they would not have been able to purchase at the original selling price."
Google and Android
"there will be two separate environments (personal and work) at the OS level for Android 5.0 (Lollipop) and beyond. But unlike BlackBerry's secure work environment which has you switch back and forth between profiles, the Android for Work profile is integrated within a user's personal profile."
Google's approach centres around the provision of specific dedicated Android For Work apps that are denoted with an orange symbol.  These apps can be locked down and controlled by corporate IT.  It'll be interesting to see if this development changes the perception around Android as a genuine enterprise platform:
The reason for the strange glitches many of us experienced with GMail addressee autocomplete last week can now be explained.
Apps and Services
"Magic charges a fee on top of the cost of the products or services you're requesting, essentially acting as a middleman for services like Instacart or Seamless that are already acting as a middleman. That means you're paying two premiums: one for the convenience of simplifying the process to just a text message and one premium if Magic ends up using an existing delivery service."
Talking of magic, PhotoMath is a great example of the current state of smartphone tech.  It combines real time text recognition with an equation-solving engine capable of displaying all the working to get to a solution for quadratic equations.  And it's now available on Android as well as iOS:
The m-payments landscape remains hard to parse but seems likely to be centre stage in 2015.  Samsung's recent acquisition of LoopPay provides them with technology that already works with 90% of existing EPOS terminals in the US.  However, it will only work on Samsung devices.  Google's acquisition of "exciting technology" from carrier-led mobile payments consortium Softcard should significantly boost its ambitions with Google Wallet across all GMS-capable Android devices.  Both companies have Apple Pay in their sights.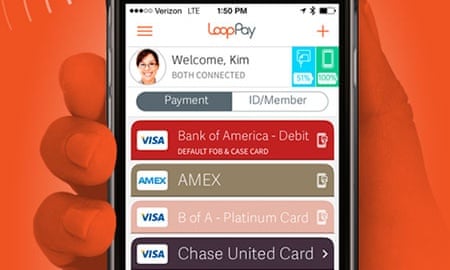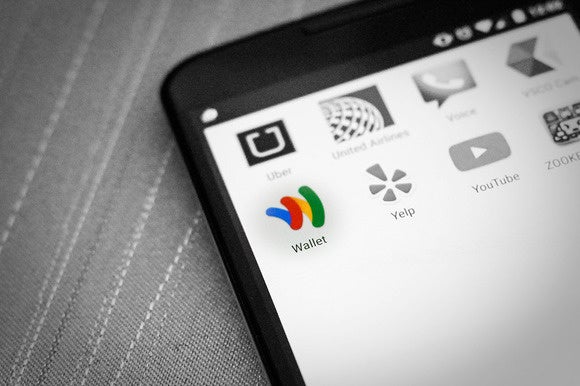 Silent Circle who are responsible for Silent Phone and Silent Text announced they are acquiring Geeksphone, makers of the Blackphone which by all accounts has done rather well since its debut last year.  The two companies were close partners setting up a joint venture called SGP to support the development of Blackphone and PrivatOS, the secure Android fork underpinning it.  The move puts Silent Circle in the unique position of being a leading security software provider with their own unique range of smartphone models including at least one to be launched at MWC.  It appears that they have also just secured an additional $50million in funding.
Asia
"When the host says it's time, users of WeChat in China can shake their smartphones vigorously to be in with a chance of winning a portion of the cash available."
Ford is seeking to integrate WeChat into the IVI of its cars in China.  According to Reuters it wants Tencent

"to tailor its popular chatting app for the firm's cars in 

China

, as automakers in the world's largest market vie for drivers that care about high-tech features as much as engine size."
In a clear sign of the potential India represents, Google's investment arm, Google Capital, is setting up a division in India "the first such expansion outside the U.S."
Big Data
Matt Asay reckons that the recently announced Open Data Platform (ODP) to unite behind a common Hadoop distribution for big data is doomed to fail like United Linux before it.   First of all "unlike the true Apache Hadoop standard, ODP "is clearly for vendors, by vendors"".  Secondly, in spite of lots of hype, "adoption of Hadoop is not rising quite as dramatically as some might believe."
Artificial Intelligence.  And Hollywood
Viv, the AI technology built by the team that developed Siri has secured Series B funding of $12.5 billion.   It provides further validation for an approach that differs from the route taken by Apple in connecting with a much greater range of sources of information:
"Viv is different. It can parse natural language and complex queries, linking different third-party sources of information together in order to answer the query at hand. And it does so quickly, and in a way that will make it an ideal user interface for the coming Internet of Things — that is, the networked, everyday objects that we'll interact with using voice commands."
Films about Alan Turing and Stephen Hawking were in direct competition at the Oscars this year in the form of The Imitation Game and The Theory of Everything.   Truphone CTO James Tagg used that as his starting point in comparing the two great scientists with the most striking difference being their attitudes towards Artificial Intelligence.  Turing of course was convinced of the long-term potential of AI.  Hawking is far more pessimistic.
"Unless you have a job where you have to do what somebody else tells you to do, then the only "person" qualified to be your boss would be a computer that was programmed especially for you, that would take into consideration all of your finances, prejudices, quirks, idea potential, temper tantrums, talents, personality conflicts, growth rate desired, amount and nature of competition, what you'll eat for breakfast on the day you have to fulfill a contract, who you're jealous of, etc."
Warhol didn't account for "algorithm aversion" which according to this HBR article arises when humans witness AI systems making mistakes inevitably resulting in existential distrust:
"people are even less trusting of algorithms if they've seen them fail, even a little. And they're harder on algorithms in this way than they are on other people. To err is human, but when an algorithm makes a mistake we're not likely to trust it again."
Smart Watches and Wearables
"With LTE cellular access, the watch will function just like a phone. Beyond making and receiving calls and sending text messages, LG said the device will be able to send walkie-talkie-style short voice messages.  There is also support for NFC which will allow watch owners to use payment services directly from their wrist."
Huawei too have launched a stylish premium quality smartwatch, the unimaginatively named Huawei Watch.  Unlike the LG Urbane it's an Android Wear proposition which TechCrunch reckon is the most stylish smartwatch produced by any OEM to date:
Pebble Time is Pebble's colour e-paper smartwatch proposition. It's blew its funding target in just 17 minutes as befits the poster boy for Kickstarter.  Pebble Time should be released in May 2015 at a retail price of $179 with some nice touches including a PVD bezel, a range of colorful straps and an engraving option for Kickstarter patrons.
Jawbone on the other hand appear to be in some financial trouble and may be seeking investment from the likes of Google to keep them afloat.  Their much-anticipated UP3 smart band has been beset by delays and it now appears that their ODM Flextronics is suing them for non-payment.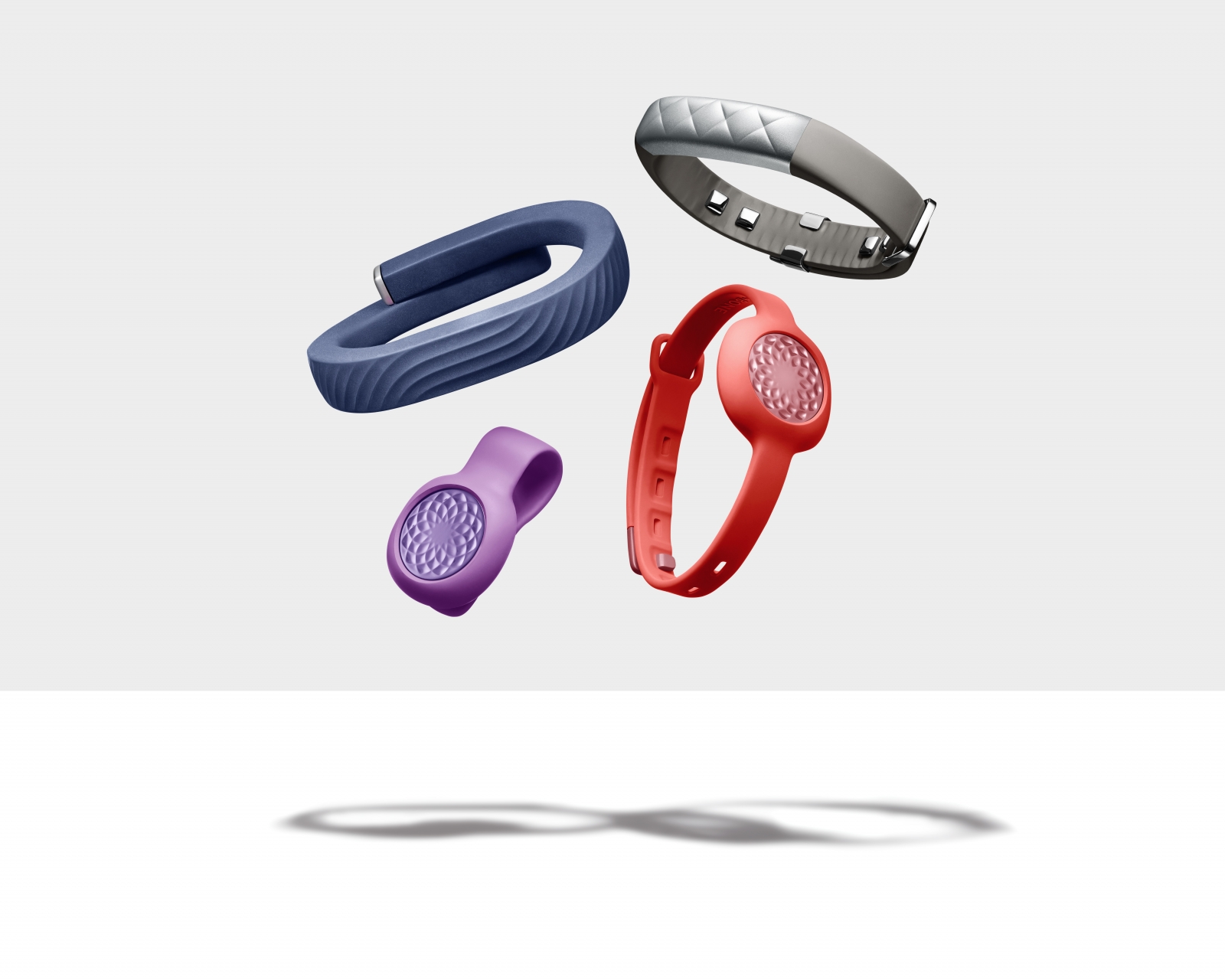 "embedded inside Swiss-made cases and powers the hour and minute hands as well as, in the current version, a subdial that tracks your activity …  essentially turning a fancy timepiece into a sort of mechanical Fitbit."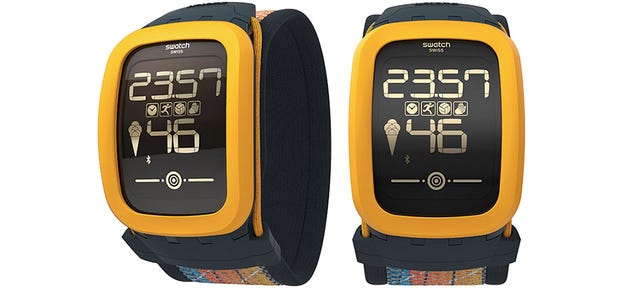 The tech world is "infatuated with fashion" in large part because the fashion industry knows how to market and sell form over function.  This skeptical post queries whether the likes of Apple and Google in particular will be able to play by the same "obnoxious" rules.  We'll find out soon enough in Apple's case with the Gold Edition Watch:
"Selling function isn't something the fashion industry typically does. It sells a story, an identity, a new look. … It's pure arrogance for Silicon Valley to imagine that it can make wearables cool by hiring a few fashion people, putting the product on a runway, or throwing money at "collaborations" with brands."
Software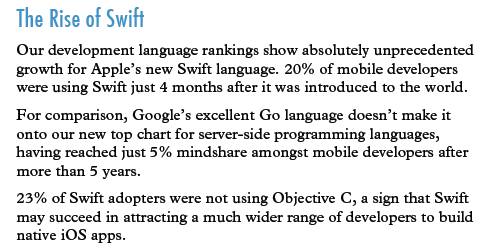 This Python developer invoked the "easier to ask for forgiveness than permission" (EAFP) paradigm a little too literally and met with an embarrassing comeuppance when the man he swore at on the Tube on the way to a job interview turned out to be his interviewer.  He didn't get the gig.
Space
It seems eerily redolent of unknown alien intelligence from a Star Trek episode. Doubtless Spock would be able to provide a rational explanation. A fixture for those who grew up in the late 20th century, the actor who defined the role, Leonard Nimoy, passed on to the void this week but will hold a special place in the memory for many:
"for the millions of people, like myself, that grew up with Leonard Nimoy, those are the memories that we will carry with us throughout our lives."
He remained class act down to his final tweet:
A life is like a garden. Perfect moments can be had, but not preserved, except in memory. LLAP

— Leonard Nimoy (@TheRealNimoy) February 23, 2015
Work and Culture
This correspondent suggests that the Internet hasn't fundamentally transformed employee productivity but that robots will because their rise will create "new industries and products":
"Tech is becoming the finishing school and springboard for the upper-middle-class, the way law and finance were a decade ago. Now that the tech industry is cool, the pretty people are taking over, flooding out of top-tier universities with MBAs and social graces and carefully coiffed hair, shouldering the misfits and weirdos out of the way."
The corporate co-option of technology is something that Dan Gillmor bemoans in this Medium post.  In it he asserts that he is saying goodbye to Apple, Google and Microsoft and shall henceforth use only community-based platforms such as GNU/Linux and CyanogenMod.  Presumably as long as they don't get co-opted too as is inevitably the case:
"I keep hoping more hardware vendors will see the benefit of helping their customers free themselves of proprietary control. This is why I was so glad to see Dell, a company once joined at the hip with Microsoft, offer a Linux laptop. If the smaller players in the industry don't themselves enjoy being pawns of software companies and mobile carriers, they have options, too. They can help us make better choices."
Millennials have stopped job hopping since the downturn and this LinkedIn post considers that "a bad thing" because it means the corresponding range of job opportunities needed to support such job hopping aren't out there.
"The key takeaway? Red, pink, and purple seem to promote repinning, while green, blue, black, and yellow seem to suppress it."
The New Scientist provided a good explanation why both answers are right because what you see depends on how you "discount for the colour of the illuminant".  It's a reminder of how surprisingly subjective a quality colour actually is: