Pick of the Week – Exponential Organisations
Large organisations are increasingly being impacted by a changing market dynamic privileging smaller, more agile alternatives. These nimbler competitors are typically unconstrained by legacy concerns and are able to fully exploit new technology and a wide array of services that have sprung up within the App Economy over the last few years.  By doing so they are essentially able to disrupt the one major advantage the corporation has enjoyed since its arrival, namely the ability to preferentially minimize transaction costs within a market.  This is the territory explored in a Medium article which suggests that many large firms are now struggling to compete with the collapsing transaction costs that Internet-enabled startups are able to extract:
"The Internet is nothing less than an extinction-level event for the traditional firm. The Internet, together with technological intelligence, makes it possible to create totally new forms of economic entities, such as the "Uber for everything" -type of organizations that we see emerging today. Very small firms can do things that in the past required very large organizations.  … We stand on the threshold of an economy where the familiar economic entities are becoming increasingly irrelevant."
The argument echoes one of the key points made in a recent Singularity University book "Exponential Organisations" which ought to be essential reading for anyone working in the modern tech landscape.  The book examines the structure and operational practices of some of the "unicorns" that have exploded onto the world stage in the last decade – the likes of Uber, Snapchat, Xiaomi and AirBnb. These companies have consciously adopted a culture built around small trusted teams, transparent communication, open innovation and judicious use of virtualised infrastructure.  They've been able to leverage that base to build global scale propositions with millions of users within a very short period of time.  According to the author, such "exponential organisations" are the harbingers for a new mode of working albeit one that requires dramatically fewer employees:
Apple, Watches and Cars
The New Yorker ran an extended piece on Jony Ive covering similar territory to that explored by Leander Kahney in his fulsome biography of Apple's design chief which labelled him a "genius".  There are some interesting new perspectives provided by the New Yorker, not least Ive's predilection for luxury products and top spec cars.    Among the revelations, it seems that Ive's taste for luxury extends to an interest in luxury smartphones, not just watches:
"The more I think about it, and the more I learn about the watch industry, the world of luxury goods, and the booming upper class of China, the better I feel about that bet. I don't think I was wrong to place a friendly late night bar bet on a $9,999 starting price. I think I was wrong to guess just $4,999 in my ostensibly sober published analysis."
In relation to the cars, although they increasingly resemble "computers on wheels", Apple will have their work cut out to disrupt an industry that is already being disrupted by urbanisation and smartphone usage to the extent that "car sales may never recover to their pre-recession peak".  This fascinating graphic of driving licence penetration by age over the last thirty years shows a marked decline among younger age groups and a corresponding boom in the over 50's

:
BBC Radio One DJ Zane Lowe is joining Apple.   They're clearly planning something ambitious with recent acquisition Beats Audio potentially around music streaming.  Bringing Lowe on board suggests that curation via taste-makers will be a part of the picture.  Jony Ive apparently likes "loud techno" rather than the mainstream rock that Lowe favours.   Expect to see a 90's Techno Masterpieces offering as part of the mix.
Devices and Manufacturers
"most hardware makers aren't good at software. By partnering with a truly open operating system — as opposed to a locked-down ecosystem — device makers begin to capture more value, and share revenue in places they haven't been able to play before: app stores, mobile services, advertising, and other ways to monetize on phones."
Xiaomi's MiUI is another contender and is apparently "being used on 347 different handset models from different brands".  Wired suggest the MiUI's service integration and feature iteration will influence the direction of Android in the US whether or not they end up shipping phones there:
"US consumers will likely wind up getting a major dose of Xiaomi in how its Android phones are designed and how they work, even if they aren't Xiaomi phones themselves. "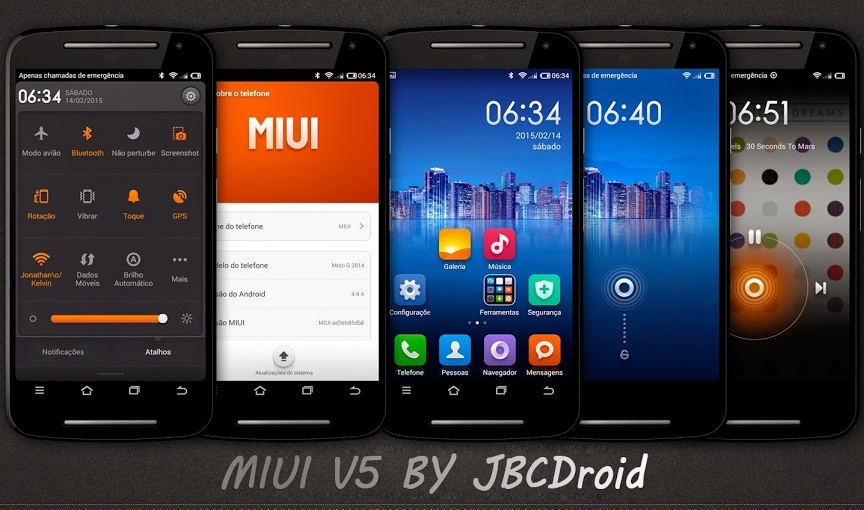 CAT Android phones feature prominently in this review of rugged smartphones:
Big feature on rugged devices in Mobile Mag this week. Great overview of this interesting segment. pic.twitter.com/tySG9F7Gm7

— Ben Wood (@benwood) February 16, 2015
Google and Android
Facebook have open-sourced Stetho, an internal Android debugging platform built on top of Chrome developer tools.  It should be of interest to mobile developers building connected apps on Android:
"Stetho does offer a couple of handy alternatives to the standard profilers. The first is a network inspector capable of offering image previews, JSON response helpers, and loading timelines. This helps developers find inefficiencies in their apps while pulling data from the Internet, just like they would with any web application. The other major feature is an interactive database front-end with the ability to read and write values to SQLite databases located in an app's private storage."
Apps and Services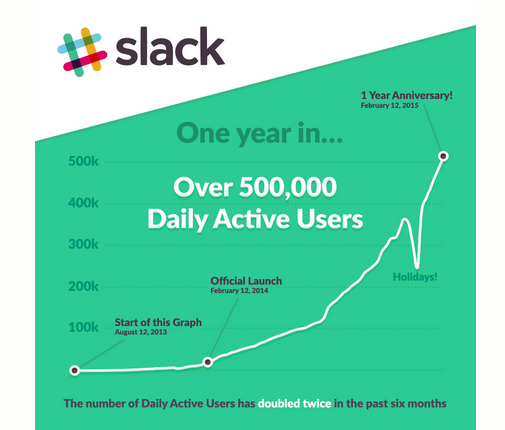 Nokia Radio Cloud has been unveiled by the company as a solution that virtualises their Radio Access Network (RAN) with the aim of distributing network capacity more efficiently.  The use of the term cloud appears aimed at telcos looking to "go digital":
"The radio cloud is built on three layers, where the radio elements and antennas are on the first layer and connect to the second. The second layer then combines relevant cells into one cloud solution enabling traffic scheduling and coordination. The final layer contains the radio elements and/or base-stations connected to a centralised data centre, which is used to increase capacity temporarily."
"Many operators are aware of the pressing need to transform themselves into digital telcos, but few are aware of the steps required to get there.  Only a holistic approach that reinvents the telco operating model can ensure operators avoid major business model disruptions and realize their digital telco vision."
Asia
This very useful primer into Chinese web design trends highlights key developments in a rapidly evolving scene and also showcases what the author considers to be some of the leading Chinese agency-designed web sites.  Perhaps the most interesting observation concerns the rise of so-called mobile-only "Light Apps" frequently tied into WeChat:
"In 2015, Chinese companies are building light apps, or qing ying yong (轻应用). Light apps are one-off, zero-download, hyper-targeted mini-sites that are typically built (and often animated) with HTML5. Oh sure, they do have a dedicated URL and they'll load in a desktop browser if you absolutely insist, but they'll probably look awful on a desktop screen. In some cases, they don't even function at all after the page loads, given that some of them require swipes to navigate. … WeChat is so popular that light apps are nearly always optimized specifically for WeChat's native browser, and "Share to WeChat Moments" is by and large the only call to action in a light app's interface."

Interesting NYT insight into Chinese smartphone OEM Smartisan highlights a fiercely competitive world in which founder personality is a key factor in building brand awareness and loyalty:
"To compete with already established giants like Huawei and Lenovo, companies like Smartisan and Meizu use social media, the fame of their founders and just about any other Internet trick they can think of to build a name for themselves."
Security
"The Mobile Handset Exploitation Team (MHET), whose existence has never before been disclosed, was formed in April 2010 to target vulnerabilities in cellphones. One of its main missions was to covertly penetrate computer networks of corporations that manufacture SIM cards, as well as those of wireless network providers. "
In contrast, those developing key open source security software outside of corporate patronage often face a precarious financial existence.   This recent article profiling Werner Koch, the author of GPG revealed his scant reward for a virtuous approach though happily, he did start receiving financial support from the Linux Foundation, Stripe and Facebook among others following its publication:
"Like many people who build security software, Koch believes that offering the underlying software code for free is the best way to demonstrate that there are no hidden backdoors in it giving access to spy agencies or others. However, this means that many important computer security tools are built and maintained by volunteers. … He says he's made about $25,000 per year since 2001 — a fraction of what he could earn in private industry."
Data Science
Evidence from the recent O'Reilly Strata conference in the US suggests Apache's Spark in-memory data processing platform "looks like the future of big data" and will eventually overtake Hadoop as the go-to platform in that regard.  Although immature, Spark has an sweepingly ambitious architectural scope encompassing real time streaming, machine learning, visualisation and a programming model accessible via Scala, Python and R.
Microsoft too are accelerating their efforts to present a broad unified big data proposition built around their Azure cloud that is accessible to developers more familiar with Linux.  As such Microsoft will be also leveraging Linux to support their Hadoop implementation and indeed going further by:
"making its Azure ML machine learning service widely available now with new support for Python as well as the already-planned support for the popular R language."
This amusing and insightful post outlines how the Priceonomics team built a tool to determine the "most interesting facts in the world" as measured by weighting responses to items posted in the Today I Learned (TIL) subreddit.  The single most interesting fact concerned Albert Einstein apologising for being someone else that was often mistaken for him:
"So our data crawling team built a simple algorithm that would crawl through the Today I Learned subreddit and count how many times a given article was submitted. Then, of all the times it was submitted, the crawler would choose the title that garnered the most upvotes (and therefore identified the most interesting fact in an already exceptionally interesting article)."
Wearables and the Internet of Things
The LG Urbane is a luxury Android Wear smartwatch proposition bought out just in time for MWC:
The Neptune Duo is a Kickstarter attempting to flip the master-slave relationship between smartphones and wearables.  It's been initiated by the same Neptune that developed the chunky Pine smartwatch and comprises a wearable "Hub" and a phone "Pocket":
"The Neptune Hub is a chunky wristband that actually houses all of the technology you'd normally find in a smartphone, and it's accompanied by the Neptune Pocket, a 5-inch screen that just serves as a wireless dummy display for the Hub. "
Engadget weren't overly impressed suggesting the product "reeks of a device built by geeks for geeks, but with little thought about how normal people actually use technology":
"technology that can generate physical keys from a flat surface on demand, giving you a smooth, unbroken surface for general touch-based interaction, and a physical keyboard when you need one. The company's innovation uses a microfluidic panel to achieve its magic, routing liquid through invisible channels to expand specific areas of the top layer of a touch panel, producing protrusions and bumps where previously there were none."
Raspberry Pi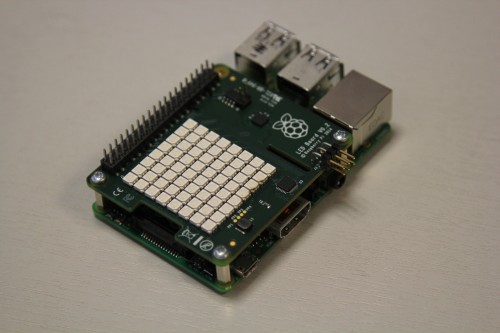 Work and Culture
The author of Creators Code has tried to distill its lessons into a LinkedIn post.  In it she suggests that what Elon Musk, Jack Ma and other top business luminaries have in common is "entrepreneurial alertness".  Namely the ability to "see what others miss" and exploit their clear understanding of gaps in current opportunities to build genuinely new business models from scratch. They clearly know a thing or two about how to build an exponential organisation too.
Hard to know quite what to make of this Telegraph article outlining "seven ways to appear more intelligent that other people". The emphasis is on the perception rather than reality.  Turns out that being a self-effacing, quiet yet confident skeptic with a middle initial, smart friends and nocturnal habits should get you there.
Psychogeography
The extraordinary singular vision of James Brindle is highlighted in the latest episode of The Nor, "an investigation into paranoia, electromagnetism, and infrastructure".  Among other things it explores the physical impact of High Frequency Trading on the built environment from Slough to the City in the form of mushrooming data centres and microwave dishes, the totemic enablers of the exponential.  The essay reads like an update to Iain Sinclair's London Orbital twelve years on and likewise channels the dystopian vision of JG Ballard:
"Numbers, numbers, numbers. It's grim out here. The road is cracked, the hedgerows are filled with rubbish thrown from car windows, I am accosted again by private security guards who don't want me looking at their building, who threaten to call the police when I object to their request to run background checks on me. But the sun is shining; it is a beautiful winter's afternoon. If you want a mirror city, this is it right here: billions upon billions of pounds being beamed across the rooftops of council blocks and crumbling hospitals, the haunts of pirate radio DJs now the domain of private hedge funds, and the once buzzing city centre finance sector displaced to silent halls on ring roads, staffed only by angry men in high-vis tabards."