Pick of the week
Larry Page's Founders Letter has been published.  It offers a fascinating insight into their direction and outlines the key global problems Google want to address in the future.   Self-driving cars are in the mix – more on that later.   BusinessWeek called out these five goals which serve to illustrate the breadth of their ambition:

Same day delivery shopping
Curing death
Good design

Conversational, artificially intelligent search

The 5 billion people who are not online
Smartphones/OEMs
The G3, LG's next Android smartphone flagship has been unveiled. Like other mid-2014 peloton smartphone raw specs, it has a QuadHD display, 5.5 inch.   Built around a 2.5GHz quad core Snapdragon 801, it also has 2GB RAM and a removal 3000mAh battery and a "metal-like" construction.  The Register's review focussed on the 13MP main camera features including laser autofocus, OIS+ and a "Quick Circle" see through porthole: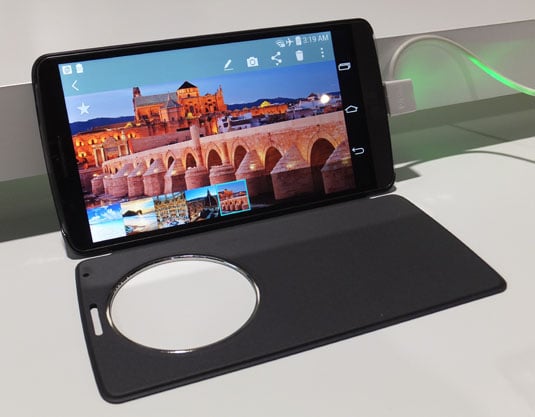 Engadget claim the next iteration of Lenovo's flagship Vibe Z2 Pro will similarly major on QuadHD, full metal body and a monster battery:  "The specs are top notch: 6-inch quad HD display, 16-megapixel OIS camera (with dual LED flash), massive 4,000mAh battery and 2.5GHz quad-core Snapdragon 801 chip. These are all wrapped inside a 7.7mm-thick metallic body that also supports NFC."
Google/Android/Apps
AppleInsider's Daniel Eran Dilger put out a long anti-Google diatribe in which he claims "Google was built on the type of patent that Google doesn't respect today".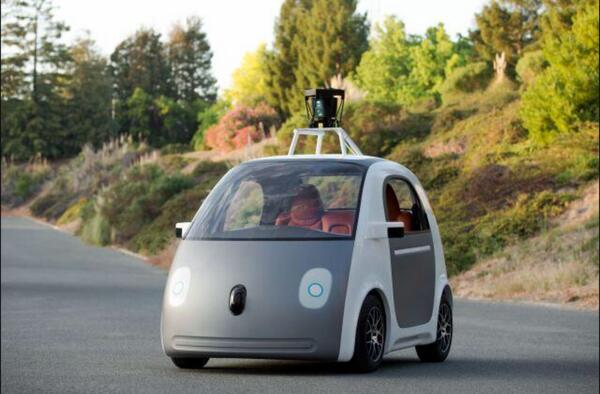 Concepting the Google way involves elements of democracy and lots of sticky tabs: "

Simple dot stickers are Google Ventures' preferred voting mechanism used to narrow down a big pile of ideas to a small pile of good ideas. A concept, or several concepts, are taped to the wall, and team members are allowed to stick a dot on the parts they like most. What results isn't just a design concept covered in stickers; it's a heat map for the best ideas."
One thing that is clear is that Google isn't as diverse a workplace as the rest of the world but at least they clearly acknowledge that by releasing the data.
Asia
CNET provided a glimpse inside Innoconn, Foxconn's new hardware accelerator in Beijing aimed it seems at the Kickstarter clientele.   This image of Steve Jobs made from phone covers is revealing:
In a blow to Microsoft, the Chinese government has banned the use of Windows 8 ostensibly on grounds of energy management but more likely to be related to Microsoft's recent Windows XP end of support announcement.
You've heard of Pebble.  Meet Zebble, an IP67 E-Ink based Chinese made copy product with Bluetooth integration to your smartphone which you can buy for £47: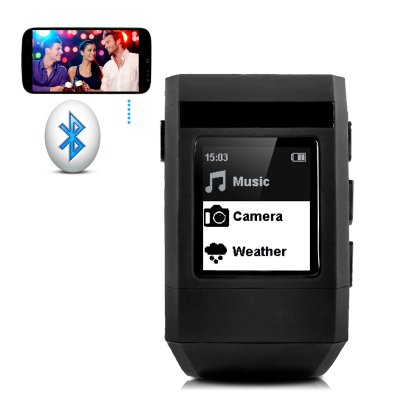 Cloud/Infrastructure/Security
In case you think two-factor authentication is the answer, this article presents a disconcerting if somewhat extreme counterexample.
InfoQ published another Microservices primer that went into more detail on the distinction between monolithic and micro service approaches: "one way to think about microservice architecture is that it's SOA without the commercialization and perceived baggage of WS* and ESB … 

For large applications, it makes more sense to use a 

microservice architecture

 that decomposes the application into a set of services".  

Gartner seem to refer to essentially the same approach albeit with an API broker and distinction between inner and cross-device accessible outer APIs as "Software Defined Architecture" or SDA:
The new ABC for CIOs represent a radical departure from the conventional focus for a CIO role which has traditionally been about keeping cost down through outsourcing:  A. Analytics and data, B. BYOD and mobile, C. Cloud computing and storage.   CIOs that embrace the ABC will require a distinctly software-led mindset:    "CIOs will need to shift their mindset from a cost-efficiency focus to one of value creation. "  You can add security and microservices to that mix given the above.
Services
Spotify has tripled in subscriptions over the last three years and now has 10m paying users plus 30m unpaid ones but it's still not profitable.
Most people using smartphones don't travel as much as some who work in tech believe: "the globe-trotting, internationalist experience of many people in tech creates problems and concerns that are not necessarily universal. Most people do not fly every month, and most people do not make many international calls (indeed, a lot of people do not even know

 anyone in another country). "   They don't appear to use VOIP much either in spite of a widespread awareness of the technology:
Big Data/Machine Learning
Google, Facebook and Amazon all gave reason to reflect on the incredible power they exercise in our world this week: "The reality is that massive quasi-monopolies control a large part of [the internet], and their self-interested choices and black-box algorithms shape and in some cases define what we see, what we can search for and what we can buy."  Amazon's tactics with Hachette came under particular scrutiny from the New York Times: "

This week, as part of a contract dispute with the publisher Hachette, 

we're seeing Amazon behaving at its worst. The company's willingness to nakedly flex its anticompetitive muscle gives new cause for concern to anyone who cares about books — authors, publishers, but mainly customers."  The FT went as far as claiming they are operating as a monopsony in the way they dictate terms to suppliers.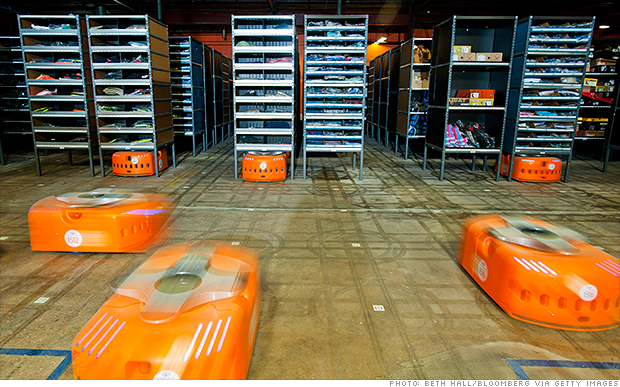 Toyota for now at least is adding humans back into the mix with its factory robots: "

Toyota is involving humans in already automated processes not because they're better than machines at the manual part, but because they need to know firsthand what the machines are doing so they can figure out ways to further improve them."   
And the New York Times signalled another cautionary note on society's growing obsession with metrics and data.  It can never be the whole story to only look at the numbers: "What this stuff steals is our aliveness … Grids, spreadsheets and algorithms take away the sensory connection to our lives, where our feet are, what we're seeing, all the raw materials of life, which by their very nature are disorganized." Metrics … rob individuals of the sense that they can choose their own path, "because if you're going by the data and the formula, there's only one way."   Strongly underlining those sentiments and the growing concerns of at least some commentators over the ushering in of a total surveillance society,

Maciej Cegłowski

 gave us The Internet With a Human Face, a long but essential talk "that explains how the Internet of liberation became the Internet of inhuman and total surveillance": "'Big data' has this intoxicating effect. We start collecting it out of fear, but then it seduces us into thinking that it will give us power. In the end, it's just a mirror, reflecting whatever assumptions we approach it with.  But collecting it drives this dynamic of relentless surveillance. "
Approachable explanation of Simpson's Paradox where by combining data sets, you get the exact opposite of what you might expect from examining them individually.   Underlines the importance of understanding the provenance of all your data.
Wearables/InternetOfThings
With the World Cup looming, what better than this €299 smart football courtesy of Adidas as part of their miCoach smart accessories range:
Programming
A list of compelling arguments for why "Python 3 is killing Python" boils down to this essentially: "If your company runs on software written in Python 2 (as many do) it will cost you a great deal of money to port it to Python 3, because your requirements file is probably quite large and stuffed with all manner of libraries that have not been ported. There is no sane business reason to spend 100s of thousands of dollars or millions of dollars worth of engineering time to port to Python 3."   Some ideas by way of response on how Python 3 could address this.
Miscellaneous
Staying with kids and returning to surveillance, Quartz offered a pretty bleak perspective on how technology will increasingly curtail freedoms that older generations took for granted: 

"Welcome to the future of childhood: Remote-controlled by adults.  

The idea of letting kids do anything on their own is rapidly growing quaint."