Pick of the week
A damning internal innovation report criticising numerous failings in digital strategy at the New York Times is fascinating reading and outlines the battle lines between old-school print journalism and the new digital culture that is rapidly supplanting it.   Various commentators have indicated the document is an important one, perhaps one of the most important documents of the digital age.  LinkedIn provided a high level analysis drawing out the key principles from the report for anyone involved in content creation and management – it needs to be "digital first":  "Personalization 

is an opportunity to put content out in new and smarter ways. Whether it's how the stories are delivered to them, showing them a suggested article based on what they just read, localized stories or offers based on their IP address, etc.  And by giving consumers/readers

 a chance to follow the stories, authors or feeds of the content they care about

, you give them the chance to personalize their experience themselves.  

… the staff realized that they need to invest more in some of the guts of the operations: the tagging and structuring of data, so search results are more robust and that adhere not to the Times Index, but to Google's and others'

"
Smartphones/OEMs
A long-term Symbian fan finally says goodbye to the OS after 16 years starting from the Psion 5mx up to the Nokia 808 PureView.   He's moved onto Windows Phone and cites the lack of an expert mode for the OS as a key issue.  Good luck with that.
Google/Android/Apps
This post comparing iOS and Android usability suggests iOS is "years behind" Android in flexibility.  However, Android fragmentation is a profound problem for developers and is leading to a clear divergence in platform innovation strategy: "Apple and Google are focusing their innovation in different areas.  Apple is moving down the stack with integrated hardware/software experiences (iBeacon, fingerprints, M7 etc) that are hard for Android to match, and Google is moving Android up the stack with Google Play Services, the cloud and machine learning, which is hard for Apple to match."
Google also hired Ivy Ross to head up the Google Glass team.  She comes from a strong fashion background having worked at Calvin Klein, Gap, Mattel and Swatch:  "The search giant needs to find a way to make Glass "cool," and Ross might be the perfect person to do that. You can expect lots of future partnerships between Google and major fashion/accessory companies".
Meanwhile Google's modular smartphone program, Ara, continues to progress with reports that Toshiba will supply the chipset for Ara based handsets and that demand is expected "

to be in the tens of millions of units in the first year of sales

".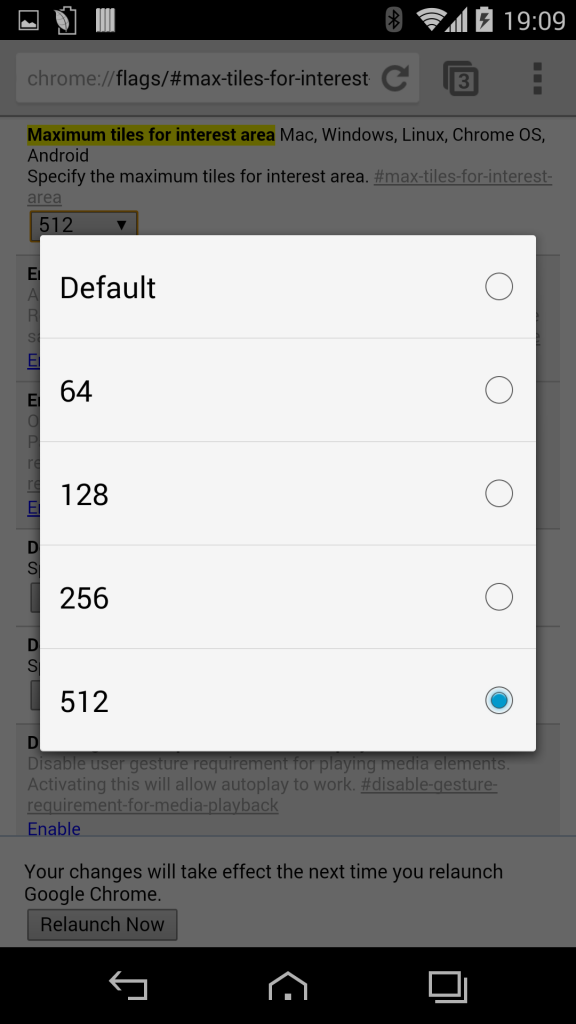 Asia
The rumoured Xiaomi tablet has turned up.  Called the miPad, it is built around an NVidia Tegra K1 processor, the first tablet to adopt that chipset.   Images show a range of colourful variants that could, on first glimpse, pass for Apple products.
Staying on the theme of Apple inspiring product innovation in China, another interesting new smartphone, the Smartisan T1, also launched this week.  Built around a Qualcomm Snapdragon 801 and equipped with a lot of high tech features, the Smartisan was designed by San Francisco-based Ammunition Group whose founder Bob Brunner was at the launch event in Beijing.  Brunner created Apple's legendary IDg and hired Jony Ive before moving on to develop Beats Audio's product portfolio.  By employing Brunner's team in creating the product, Smartisan have made a clear statement of design intent arguably beyond any other Chinese OEM to date: "T1's customized Android system demonstrates a level of innovation that goes beyond the superficial – redesigned interface and icons. Some new features address real problems and have the potential to become new industry standards."
In another sign of growing Chinese ambition to directly compete with Silicon Valley, Baidu have opened a research lab in Sunnyvale California.  They have also hired Andrew Ng, the founder of Coursera, to head up their global research effort which will focus significantly on cloud computing and machine learning, traditional Google strengths.
Another data point to underline confidence in the ability of Chinese software engineering prowess, TechInAsia profiled the views of Eric Feng, Flipboard's CTO:   "From his days at Microsoft Research, Feng views China as a hub for some of the best engineering talent in the world".
This article suggests there are grounds for adjusting conventional wisdom around LTE development in China.  TDD-LTE is widely considered to be the sole flavour of LTE that the Chinese authorities will permit but it seems there are signs that FDD-LTE used across the rest of the world may be given a look in after all.
Cloud/Infrastructure/Security
Interesting presentation on how PayPal moved its core Services technology stack from an old-school monolithic Java/JSP model to a Microservices Oriented Architecture (MOA) approach based around node.js.
Services
Forrester published a report in 2013 on direct marketing via push notification offering this observation: "While push has tremendous potential to drive revenue, marketers must remember that consumers who enable push notifications still want control over the types of messaging they receive on their most intimate devices. Brands that ignore this mandate see a sharp dive in engagement."
Big Data
Following an study earlier this year, the FTC in the US discovered an alarming level of health data sharing raising clear consumer privacy concerns and it may now look to crack down on app creators: "Jared Ho, an attorney in the FTC mobile technology unit, studied a group of exercise, pregnancy, smoking cessation, diabetes, dietary, and diagnosis apps, and he found that they shared personal and device data with 76 third-party data collectors. "
Big Data cannot account for human unpredictability, which is the inconvenient truth behind "social physics", which seems to be a return to the world of Behaviourism: "A statistical model of society that ignores issues of class, that takes patterns of influence as givens rather than as historical contingencies, will tend to perpetuate existing social structures and dynamics. It will encourage us to optimize the status quo rather than challenge it."
As the HBR pointed out this week, it's increasingly important to have a basic understanding of statistics in order to understand the right questions to ask in relation to a dataset.  And it's increasingly difficult to get by without that basic competency.
Wearables/InternetOfThings
In another sign that fitness tracking is now hygiene for major smartphone OEMs, LG launched Lifeband, their fitness tracker proposition.  TechCrunch "found the Lifeband to be a nice mashup of the Jawbone Up's comfortable band with the OLED screen found on the currently recalled FitBit Force. Plus, the Lifeband will display incoming calls and messages as well as control media playback."
Meantime, Jawbone are looking to move more in the direction of a master remote control for your own personal IOT network.   It's important to recognise that products like their Up24 are"designed in the hope that you'll wear it almost all the time, taking it off only for charging the battery and going swimming. And that says a lot about how important Jawbone and its main rival, Fitbit, are becoming. Few other companies have gotten people to put—and keep—electronics on their bodies."
Blackberry too are taking aim at the IoT space by announcing Project Ion, a set of initiatives aimed at delivering IoT services and infrastructure built around QNX, which is already a key technology platform for devices with embedded connectivity.
L'Oreal's Makeup Genius app offers a real world Magic Mirror as it "turns the front-facing iPhone and iPad camera into a makeup mirror that allows customers to virtually try on more than 300 cosmetic products":
Scio claims to be a "pocket molecular sensor", designed by Consumer Physics, a Tel Aviv startup who have had huge success with their Kickstarter.  "Scio is a scanner, about the size of a flash drive, that can determine the molecular makeup of objects like food and medication.  It emits a beam of light, which you can shine on, say, a piece of fruit. The device will then connect to a smartphone app that reveals the nutritional breakdown of that piece of fruit. It uses near IR spectroscopy, and though it's long been used in scientific environments, Consumer Physics has miniaturized the technology and made it more practical for consumers."
In the US, the FDA just granted approval to allow DEKA to manufacture "a mind-controlled prosthetic limb called the DEKA Arm".  DEKA's founder is Dean Kamen – creator of the Segway.
Smart Purse is "a clutch wallet that doubles as a smartphone holder and charger" from fashion technology startup Everpurse retailing at $129.  The company is targeting fashion houses.  They claim their "next generation of products will not only keep track of purses, but also the cosmetics inside purses, and determine whether a handbag or accessory is counterfeit or not".
Miscellaneous