Gone
[avatar user="malm" size="small" align="left" link="file" /]
Rafael Zoehler's remarkable contemplation of a dying man When I'm Gone is a masterpiece of writing and a powerful reminder of the importance of Medium as a publication platform.  We may be on the verge of becoming Homo Deus as a species but it remains certain that most of us today are headed for the same extinction as our antecedents.  Every death is a tragedy beyond tears that none of us can truly prepare for:
Death is always a surprise. No one expects it. Not even terminal patients think they are going to die in a day or two. In a week, maybe. But only when this particular week is the next week.

We are never ready. It is never the right time. By the time it comes, you will not have done all the things that we wanted to.
The nature of ultimate oblivion is one that unfurls itself over time with little besides revelation of a terminal condition impacting on one's sense that death is remote. Decline, age and bad news all concentrate the mind:
You have different feelings when you're young – everything new is good, but you start to see history develop like a story.   After you've grown up, you see so many stories, from your family to nature: everything growing and dying and you understand the concept more than you did as a child.
In Zoehler's post, he chronicles a life milestoned by sealed letters his own dying father wrote to be opened at the corresponding points in his own life.  Whether true or not, these postcards from beyond the grave are unforgettable:
My father followed me through my entire life. He was with me, even though he was not near me. His words did what no one else could: they gave me strength to overcome countless challenging moments in my life. He would always find a way to put a smile on my face when things looked grim, or clear my mind during those angry moments.
Over in Silicon Valley the author of Homo Deus, Yuval Harari, remains a prize draw for tech leaders despite being famously ambivalent of their intentions around a range of concerns from elitism to AI to universal basic income.  He has gone as far as to suggest that they are "undermining democracy and ushering in a dystopian hellscape in which voting is obsolete".  Their biggest challenge is death.  Many will die trying to disrupt it in order to live forever.  At best some may extend their own lifetime but the likeliest scenario remains failure.  Instead of seeking immortality we should praise imperfection and transience as in the Japanese concept of wabi-sabi:
Wabi, which roughly means 'the elegant beauty of humble simplicity', and sabi, which means 'the passing of time and subsequent deterioration', were combined to form a sense unique to Japan and pivotal to Japanese culture.
The creation of life starts a fuse wire that leads to only one destination.  We would benefit collectively from celebration of fleeting beauty on the journey there:
Prioritising flawlessness and infallibility, the ideal of perfection creates not only unachievable standards, but misguided ones. In Taoism, since no further growth or development can take place, perfection is considered equivalent to death. While we strive to create perfect things and then struggle to preserve them, we deny their very purpose and subsequently lose the joys of change and growth.
Software
PyWeek was won by PyGameZero creator Dan Pope:
Last night @LarryHastings and I won PyWeek 26, with our game Dynamite Valley! Overall score 4.21, the 12th highest in PyWeek's 13 year history! https://t.co/wI0zEv1nq3 pic.twitter.com/miAwv3J0Nc

— Daniel Pope (@lordmauve) November 11, 2018
There is definitely more than one way you can break your JavaScript code into separate modules and import it as needed.  The variety of choices is bound to result in some confusion for developers.  A common pattern involves the use of a closure made accessible at global scope:
The approaches above all have one thing in common: the use of a single global variable to wrap its code in a function, thereby creating a private namespace for itself using a closure scope.
ES6 Modules represent yet another way to handle import which will be more familiar to anyone from a Python background and they're covered in this section of Flavio Copes' excellent Complete JavaScript Handbook.
<code class="markup--code markup--pre-code">import package from 'module-name'</code>
OWASP's list of top 10 breaches reveals that 3 of the top ten risks were the root cause for 50% of the most devastating data breaches of 2016:
Disaster Rank 1: A9-Using Components with Known Vulnerabilities, is the dubious "winner" causing 12 of the top 50 breaches (24%).

Disaster Rank 2: A5-Security Misconfiguration is a close second with 10 of the top 50 breaches (20%). A common case of security misconfiguration is leaving sensitive data in a database with access to the open Internet and requiring no authentication.

Disaster Rank 3: A1- Injection was the third largest cause of major incidents
This superb post on modern backend development really helps break down what's going on in late 2018.  The heart of the article is the backend roadmap flowchart below:
Before today, backend roadmap was just a flat out recommendation of technologies with no clear directions of the order in which it should have been followed. We have redrawn it just like frontend with step by step guides to give you a better idea.
This flowchart is a great example of how addressing a problem through a divide and conquer approach which breaks it down into smaller more tractable subtasks is at the heart of all programming.  It's a three stage process – analyse, interpret and evaluate, think critically.
Work Culture
Ten questions to ask that will help you understand the real truth of a company culture:
1. HOW LONG HAVE YOU BEEN WITH THE COMPANY?

2. WHAT WAS THE LAST BIG ACHIEVEMENT THAT WAS CELEBRATED?

3. WHAT'S THE DRESS CODE LIKE HERE?

4. WHAT ACTIVITIES DO YOU OFFER FOR EMPLOYEES?

5. WHAT WAS THE DEPARTMENT'S BIGGEST CHALLENGE LAST YEAR AND WHAT DID YOU LEARN FROM IT?

6. HOW MUCH TIME DO THE OWNERS/LEADERS/FOUNDERS SPEND IN THE OFFICE?

7. WHAT DO PEOPLE ON THE TEAM THAT I'D BE JOINING DO FOR LUNCH EVERY DAY?

8. HOW DO YOU MEASURE SUCCESS AND OVER WHAT TIME FRAME? HOW ARE THESE METRICS DETERMINED?

9. WOULD YOU BE WILLING TO SHOW ME AROUND THE OFFICE?

10. DOES THE COMPANY GIVE BACK TO THE COMMUNITY? IN WHAT WAYS?
Building amazing development teams involves selecting self-motivated and ambitious developers, providing them with the right mix of responsibilities, training and structure then providing the confidence and direction they need.
Pokemon Go is a surprisingly effective wellness and fitness app.  It's another interesting milestone in the integration of computing within the physical environment:
Pokémon Go has created a new kind of experience, which builds on previous forms of location-based media.
After investigating a claim of sexual misconduct and finding it credible, Google could have applied the same rules to Android founder Andy Rubin as in other such cases. That this didn't happen is yet another egregious violation of the infamous "Do No Evil" boast to sit next to Project Dragonfly:
Google could have fired Mr. Rubin and paid him little to nothing on the way out. Instead, the company handed him a $90 million exit package, paid in installments of about $2 million a month for four years, said two people with knowledge of the terms. The last payment is scheduled for next month.
Bohemian Rhapsody
Recursive video as pioneered in the 1970's and 80's like the famous Bohemian Rhapsody "might help explain consciousness" according to this researcher:
What is special about the conscious brain, I propose, is that some of those pathways and energy flows are turned upon themselves, much like the signal from the camera in the case of video feedback. This causes a self-referential cascade of actualised differences to blossom with astronomical complexity, and it is this that we experience as consciousness. Video feedback, then, may be the nearest we have to visualising what conscious processing in the brain is like.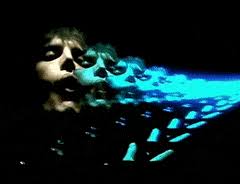 Queen frontman Freddie Mercury is arguably much more famous after his death than before. The first major film of his life called Bohemian Rhapsody has been released and critics have been as ambivalent about it as they were about him and his music during his life.  Mercury is likely to remain a hero to many for decades to come.  His larger than life statue in Montreux Switzerland remains a place of secular pilgrimage for legions of fans.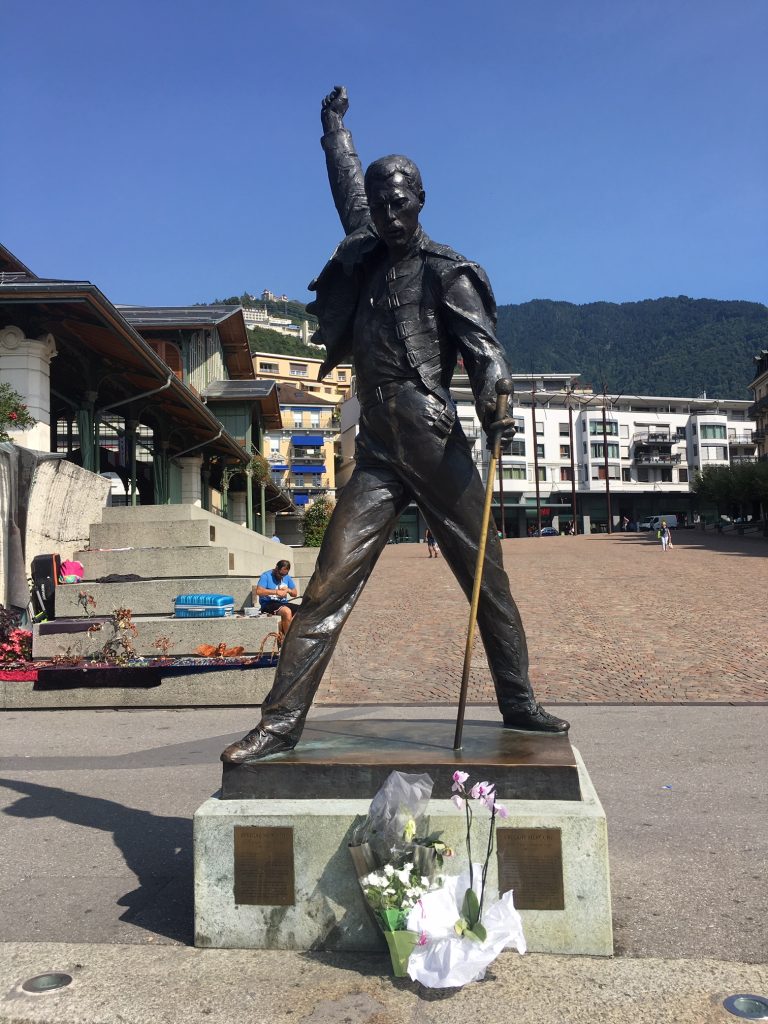 Mercury's posthumous success seems assured partly because his life was so difficult and different from almost anyone else in the music industry in the 20th century.  Some of the more incredible stories about his antics may never get out.
Society
The centenary of the end of the First World War was a moment of reflection on a conflict that changed human history.  It seems inconceivable that a conflict taking place on that scale and duration without any mass social unrest or resistance could happen again.  Peter Jackson's masterly 'They Shall Not Grow Old' was one of the best tributes.  A computer polyfilled colour rendition of period footage, it provides a haunting glimpse into the lives of those in the trenches many of whom were never found likely blown apart buried under mountains of mud detonated by the relentless heavy shelling:
The end of WWI also had a huge impact on South East Asia arguably shaping the 20th Century for the region:
the First World War, which ended 100 years ago this month, proved a decisive event for Southeast Asia. For the first time, it severely tested the relationship between the colonial authorities of Britain, France and the Netherlands (neutral in the war) and their colonial subjects in Southeast Asia, for whom sacrifice in the conflict was to be a rallying cry for more civil rights. The burgeoning nationalist movements throughout the region swelled with veterans returning home from democratic and industrial nations, while others, with considerable consequences in later decades, brought home interests in the radical politics at the time, not least communism
Smartphones are damaging the environment faster than we thought:
ICT (Information and Communication Technology) represented just 1% of the carbon footprint in 2007 and, according to the researchers, will top 14% by 2040. … if we held on to our older models for just a little bit longer, the carbon footprint of the smartphone industry could be significantly reduced.
Brexit
James O'Brien's interview with the Independent highlights a man on the horns of a huge dilemma.  He reckons "Brexit's been good for my career but bad for my soul"
No deal is the only way that these people, these Rees-Mogg types, the only way they can avoid admitting that it's all going to hell in a handcart is by saying, 'No, it's absolutely fine, here is another unicorn on the horizon'. … these lying charlatans and these misguided decent people who brought Brexit about, are not yet ready to admit that they've made a terrible, terrible mistake and the only question Britain faces now is whether or not they'll admit it in time to stop it".
Many are now openly suggesting a bad Brexit could be as bad as Suez.  It's likely to be a lot worse than that in terms of serving as a humiliating corrective to British impressions of our position at the top table.