Pick of the Week – Apple the fruitful company
If Apple's many competitors were hoping for some breathing space in the wake of their mammoth quarter, a number of developments this week should give pause for thought.   From Reuters highlighting the rapid deployment of HealthKit within US hospitals and reports the company is launching a cross-platform Beats service to compete with Spotify to suggestions that Apple are building their own search engine and glimpses into how they intend to retail Gold Edition watches to replacing iPhoto with a fast cloud-first cross-platform replacement called Photos, Apple's reach is expanding far beyond their iPhone fortress.
It's a dizzying thought given massive iPhone 6 sales but there's clearly plenty of room left for Apple to grow further still.   Rather ominously for the likes of Google, Samsung and Microsoft, they don't really seem to face any significant competition on a range of fronts:
"Nothing on the horizon would seem to indicate Android devices are on the verge of gaining any significant technical advantage over iPhones, and Apple's pacing in terms of releasing larger-screened devices has clearly done a lot to trigger of users waiting for that feature on iOS hardware.  And with Samsung seeming like a ship that may have lost its rudder, Apple may be fighting a battle without a truly organized resistance."

Devices and Manufacturers
"Samsung's scale is such that when it chooses to change, the whole mobile industry feels the repercussions. So far, the key alterations from previous Galaxy S generations appear to be a move to an all-metal construction, a display that may be curved on one or both sides, and the repudiation of Qualcomm's Snapdragon processors in favor of a full reliance on Samsung's own Exynos. These factors all matter individually, but taken as a whole they mark a major departure from the almost cynical pragmatism with which Samsung has approached its phones in the past."
"The Aquaris E4.5 Ubuntu edition relies on a card-like user interface that is not focused on apps.  …  Canonical, which developed the Linux-based operating system, said it hoped to emulate the success of Chinese companies including Xiaomi with its launch strategy.  This will include holding a number of "flash sales" in Europe beginning next week, in which the device will be sold for short periods of time – giving the developers an opportunity to gauge demand and respond to feedback before committing to a bigger production run."
"a new product that promises to combine Gorilla Glass 4's damage resistance with 'scratch resistance that approaches sapphire.'"
Hi Resolution Audio
"To me, the Pono Player story is a modern retelling of "The Emperor's New Clothes." … My advice: If you want a better, richer, better balanced, less tiring, more comfortable listening experience, you don't have to spend $400 on a new player and throw away your existing music collection. … Just spend a couple of hundred bucks on a nice pair of headphones."
"Like Pono, Tidal is aiming for the higher end of the market and a quality product, referring to itself as the "ideal music service for those who care about quality." Also like Pono, it's based around FLAC technology, specifically FLAC/ALAC 44.1kHz / 16 bit – 1411 kbps. … Tidal currently has a catalog of 25 million tracks and 75,000 music videos, along with a curated discovery platform."
Google and Android
Apps and Services
"The only thing that keeps people coming back to apps in great enough numbers over time to make real money is the presence of other people. So the only apps that people use in the way publications want their readers to behave—with growing loyalty that can be turned into money—are communications services. The near-future internet puts the publishing and communications industries in competition with each other for the same confused advertising dollars, and it's not even close."
"the risk with Snapchat is the same as it is for media companies who play ball with Twitter or Facebook: Namely, that the main beneficiary of this deal is the platform itself, since it is the one that reaps most of the revenue and the attention, and theoretically the trust relationship that goes along with them."
Photography
Asia
"China's Internet filters have increasingly created a world with two Internets, a Chinese one and a global one. The new policies could further split the tech world, forcing hardware and software makers to sell either to China or the United States, or to create significantly different products for the two countries."
"The e-commerce product is centered around fashion, and offers a range of advanced services such as visual search. That could allow a shopper to take a photo of a bag or top, for example, then select their favorite color and find the nearest match on an e-commerce site."
Wearables and the Internet of Things
"MyFitnessPal reportedly has 45 million active users. It works with a large number of the most popular health apps and trackers, including those from Fitbit, Jawbone and Garmin. In fact, its greatest strength as a service aside from its dedicated fans and users is that its API is so widely used that even minor health apps or accessories often have built a direct connection to pipe data into MyFitnessPal."
"The data from our recent Developer Economics survey of 8,000+ mobile developers shows that 53% of mobile developers are already involved in IoT either making products, as a side project or as a hobby."
"Our a16z investment Ringly is a fascinating angle on this – as the smartphone bundles up hardware categories we start creating new ones that unbundle it. "
Social Media
Smart Retail
– The new "everywhere customers" use multiple devices during the course of a single transaction. They assume that brands will be available on any channel and will communicate between channels to provide a consistent, unified experience.
– Disney, Macy's, Wells Fargo, and other leading brands are rolling out technologies to provide unified "everywhere service" to customers onsite, via the web, and through phone apps.
Software Development
"we concluded it is possible to develop a huge project in an Agile way by cutting this into smaller pieces"
print '\n'.join(list(str(i) if i%3 and i%5 else 'Fizz' if i%5 else 'Buzz' if i%3 else 'FizzBuzz' for i in xrange(1,101)))
Inequality
"Amdocs calls these folks the "Technorati," and it's easy to figure out who they are. They're the consumers sporting not just advanced smartphones and tablets but often multiple connected devices."
"The characteristic jobs of this slump are the Uber driver, or the outsourced care worker going from door to door for 15 minutes a time. The new work is in perma-temping, shuttling from workplace to workplace, or in enforced freelance or fake self-employment.   Forget about collective organisation or trade unions: these are often low-paid areas of work where regular contact with a roster of people who know your name cannot be guaranteed."
Work and Culture
"The reason that it's no longer about work is because most of the wealth no longer comes from human labor," he adds. "But the way the problem is typically presented, you'd think idleness was the problem, and that getting people back into work was the solution. But the global economic collapse wasn't caused by human idleness, and neither were the previous recessions."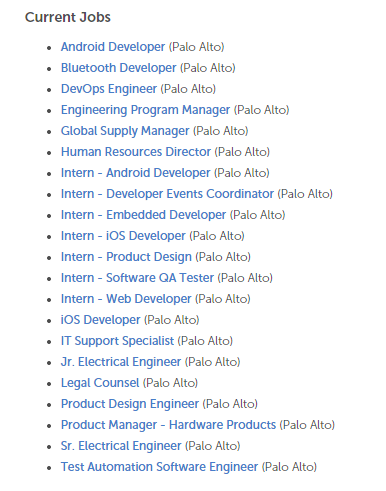 "If you're a leader sitting in a meeting that's not worth your focused attention, then you're serving a theatrical function. Sometimes this makes sense. There's a place for organizational theater. But more often the whole organization is suffering because your most precious resource is being wasted. Let the people who organized the meeting know that you'll attend in the future when you're needed, excuse yourself, and get on with your day. "