Pick of the Week – Apple Watch
Apple's Special Event this week dominated the tech agenda.  It was widely assumed they would be launching a wearable since they had invited "unprecedented numbers" of fashion industry reps. Anticipation was high with clear signs in the build up that it would be the first major new product launch for Apple post Steve Jobs with a strong emphasis expected on design: "Apple is setting its sights on competing with the fashion designers of the world, rather than the tech industry."  The event didn't disappoint even if the live feed did with attempts to accommodate social media apparently implicated.  It turned out to be Apple's first really interesting announcements for four years with the unveiling of iPhone6, NFC-powered Apple Pay and the launch of a whole new wearable product category, the Apple Watch:
Analysts were split on whether the Apple Watch would replace the mechanical watch and whether Swiss watch companies should or shouldn't be worried.  BusinessWeek and TechCrunch  both suggested Apple's entry wouldn't materially impact high end watch manufacturers.  BusinessWeek pointed out that the Swiss watch industry has continued to thrive right through the smartphone era more than doubling exports over the last 14 years:
However, Ben Clymer of Hodinkee "one of the most widely read wristwatch publications in the world" thought the Apple Watch would be a threat to the Swiss at least in the mid to long term in a considered article packed with analysis from a self-confessed 'watch guy': "At the lower end, I believe the Apple Watch is a serious threat to those less faithful lovers of analog watches. There is a certain percentage of the population that simply doesn't care if they're wearing a watch of any great manufacturing process and the Apple Watch will appeal to them, if it works as advertised. Brands like Suunto should be worried. Casio as well. Even Seiko with its Astron line could fall into the same group of those looking for pure function. The other thing that could spell trouble even for the Swiss is Apple's cool factor with the young. At 16, will someone want a swatch or an Apple watch? At 20 will they want a Hamilton or the Apple Watch 3. At 25 will they want an Omega or an Apple Watch Plus? That should be a very real concern for the Swiss, appealing to a younger generation of buyers who live and breathe Apple."
Bob Cringely went further suggesting the gold Apple Watch Edition was the most interesting of Apple's announcements and represented their first genuine luxury product: "In all the coverage and hype concerning Apple's event on Tuesday I'd like to concentrate on one easily-overlooked product I feel is by far the most revolutionary of those announced. I am of course talking about the Apple Watch Edition — Apple's gold watch."   Ben Wood also picked up on the luxury detailing of the gold Edition:
Apple Watch: Amazing focus on high end materials – 18 karat gold, sapphire crystal basically a @Vertu smartwatch pic.twitter.com/WI1flCS9iQ

— Ben Wood (@benwood) September 9, 2014
There will be a considerable scrutiny of the top end gold Edition variant sales performance in 2015 particularly in Asia where gold is highly sought after by premium consumers as is the ability to personalise the product, another luxury detail that seems to have been thought through impressively with the Apple Watch.  Given the skewed distribution of profits in the lucrative watch industry, Apple could stand to make a lot of money from yet another entirely new converged product category they have created aimed at mid and high end consumers:
The watch market today pic.twitter.com/PweMmHltD9

— Benedict Evans (@BenedictEvans) September 8, 2014
Pundits who dismiss the product and claim no-one wants a smart watch ought to take heed of this long view: "Our projections of a piece of technology that's just been invented don't matter compared to the factors that actually drive adoption, like widely read reviews and the user experience of your colleagues, friends, and family."
It's worth reflecting on those comments in respect of Symbian, the dominant platform for the "first twenty years of smartphones".  A recently published epic 800-page e-book by David Wood provides that level of insight. Smartphones and beyond: Lessons from the remarkable rise and fall of Symbian is according to The Register "one of the most candid and revealing books a technology executive has ever written".  Wood provides a definitive and monumental no-holds barred history of the platform chronicling all the infighting, interminable delays and political machinations from the perspective of a senior exec who was there throughout.  If you're involved in mobile technology in any way, it's essential if somewhat painful reading for those of you who worked at Symbian.
More Apple
Many commentators saw the iPhone6 and iPhone6 Plus as incremental updates to the iPhone line notable primarily for incorporating bigger screens acknowledging the popularity of the larger phablet form factor in Asia:
This Mashable tweet highlighted the progressive growth of iPhone display size over the last 7 years:
The evolution of the iPhone http://t.co/WzQBCwHGIr pic.twitter.com/wTIH9yMSFW

— Mashable (@mashable) September 9, 2014
Both iPhone6 and iPhone6 Plus were available for preorder in the US and UK and somewhat predictably demand is overwhelming: "T

he amount of people trying to get their hands on the iPhone 6 has congested servers for Apple and its partner re-sellers and has forced the company to take reservations instead, processing the order at a later time to avoid real-time order issues"

.
Smartphones/OEMs
https://www.youtube.com/watch?v=u8OZoyHvX78
The Galaxy Note Edge introduces the curved glass element in a curved edge display: "Samsung uses software to separate the two parts of the display, to allow them to be simultaneously independent and connected. The sloping screen's default status is as a quick launcher of sorts, with easy access to a bunch of your most-used apps."
Despite the announcements at IFA, there remains an "undercurrent of anxiety" in the smartphone industry which is becoming an ever more challenging market: "Even as more people worldwide connect to the Internet through smartphones and tablets, consumer spending has started to slow, and even decline in some segments. Many people are tightening their belts and opting for cheaper models instead of the latest high-priced smartphones from the likes of Samsung Electronics."   The volume growth is skewed towards cheaper smartphones, a market increasingly driven by Chinese OEMs.  This represents a wider regional threat for South Korea as highlighted in the Strategy Analytics infographic below: "the smartphone slump is not just a problem for Samsung Electronics, but could also lead to a general crisis across the South Korean electronics industry."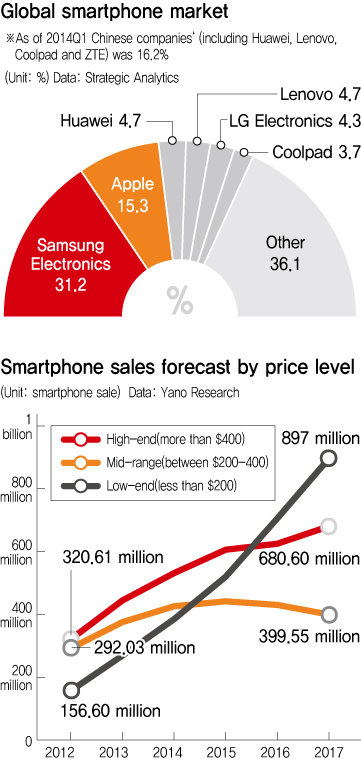 The dynamism of the Chinese OEMs in particular gives the impression that anyone can make a good Android smartphone and sell well as long as they focus on design, fashion and brand considerations.  However, it's still the case that you need some baseline competence and experienced hands on board and it's best to make sure its in place before you announce you're going to make a competitive leading edge Android device.  Reading between the lines, that sort of overreach might be behind Tesco's apparent decision to can their Hudl smartphone project.
Google/Android/Apps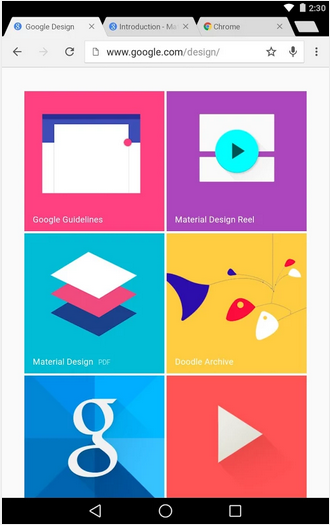 A Google Research team achieved top ranking in the prestigious ImageNet large-scale visual recognition challenge (ILSVRC

).  One of them published a blog about their neural network based open submission.  Naturally 

"

the progress is directly transferable to Google products such as photo search, image search, YouTube, self-driving cars, and any place where it is useful to understand 

what

 is in an image as well as 

where

 things are."
Asia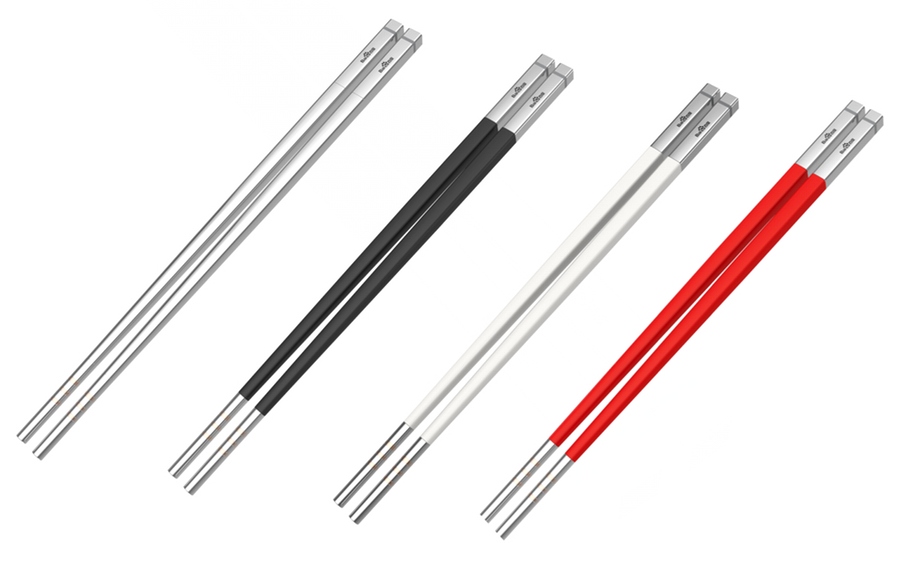 In a fascinating on the ground report of a trip to Shenzen taking in everything from robot-led mass industrial scale manufacture to Shanzai pirates, Joi Ito of MIT outlines why it offers a "complete system" for manufacturing.  Shenzen is now the global centre for technology manufacturing innovation and that raises interesting problems on how it maintains its pre-eminence: "While intellectual property seems to be mostly ignored, tradecraft and trade secrets seem to be shared selectively in a complex network of family, friends and trusted colleagues. This feels a lot like open source, but it's not. The pivot from piracy to staking out intellectual property rights isn't a new thing."
An Asia-based TNW correspondent explains her decision to switch over to "the other side" from being a journalist to conducting PR for Xiaomi.
Security
In the wake of the iBrute exploit, this grim assessment of the state of password security outlines why you need to adopt password rotation as a core hygiene and goes further than that by looking at the two-factor authentication (2FA) and multi-factor authentication models (MFA) increasingly being adopted by major internet players and banks respectively: "If you're seriously concerned about your password, and you should be … start using biometrics and/or multi-factor authentication as a company or as a user. You really need to be protected."
In terms of some of the extreme responses involving Apple and iCloud it's worth reflecting on the underlying purpose that it serves namely to provide the user with "life insurance" for their personal data as John Gruber puts it.  He paints a vivid picture of the devastation of significant data loss for those that haven't done any backups: 

"I've heard from Genius Bar staffers who eventually left the job because of the stress of dealing with customers suffering data loss. Once it is determined that the photos and videos are irretrievable from the device and have never been backed up, the job of the Genius staffer turns from technician to grief counselor.

Bereavement 

is not too strong a word."
Cloud/Infrastructure
InfoQ preview Django 1.7, one year in the making, the "biggest Django release since Django 1.0, featuring 'a new app loading framework, a new check framework, many improvements to query construction, and most importantly – Migrations', a new built-in database migration system."
Services
Remote connectivity solutions vendor LogMeIn has made an interesting $15m acquisition of Meldium, a Y-Combinator backed firm that "

specialises in single-sign on and other identity management services … 

Meldium effectively 'melds' together the sign-on process for a host of different apps, 1,500 in all at present, including popular cloud-based services like Dropbox, Google Apps, Hubspot, WordPress, Zendesk, Salesforce, Asana, Trello, Evernote, JIRA, and Rackspace.
Amazon famously has undergone years of significant revenue growth without profits growing in line.   Benedict Evans provides an interesting and detailed examination of why that is.  The answer is in large part down to having to scale AWS infrastructure capacity and physical warehouses in line with their growth. 
Big Data/Machine Learning/Robots
The CIO could be the last to know about what's going on with leading edge cloud based technology propositions in the Enterprise: "Most of the biggest trends in computing today all escape C-level attention, at least in the adoption phase. More and more technology can be adopted without needing purchasing approval, leading IT and lines of business and the developers they employ to turn to the cloud and open source to get stuff done, usually without asking C-level permission."   All the more so with Big Data projects: "If you want to know what's really happening with Big Data in your enterprise, in other words, ask your developers."
The latest update on Atlas

, Boston Dynamics' scary humanoid robot is rather scary itself.  He's shown dragging an aluminium pillar in eerie silence:
Wearables/InternetOfThings
The Apple Watch launch was arguably the biggest event in the evolution of wearable technology to date and put everything else going on in the world of smartwatches in the shade.  There were some other interesting smartwatch stories though notably an inside look at the story of the Android Wear based Moto 360 courtesy of Engadget.  Andrew at The Register isn't impressed by the smartwatch category suggesting that "

What we have is people trying to embed an embedded technology into a new container."
Fossil, one of the watch companies at clear risk of disruption from Apple, announced it would team up with Intel on "

emerging products and technologies that will be developed for the fashion-oriented consumer".   This is a picture of what looks like a non-smart Fossil watch:
HTC, meanwhile, perhaps wisely anticipating the iWatch frenzy, appear to have dropped plans to make their own smartwatch. A winning formula for a wearable is very hard because to succeed requires great design and taste as well as technical excellence. Companies like HTC will be carefully watching how Apple fare with the Watch.   They'll need to contend with life in the Android Wear club:
Yup, it's Android. pic.twitter.com/gJSsWE1xlT

— Daniel Bader (@journeydan) September 10, 2014
UK menswear brand The Affair want to make privacy tech fashionable with a clothing pocket that acts as a Faraday cage:  "It's calling its signal shielding pocket — which is made with layers of metalized fabrics and designed to store and shield a phone, passport and contactless bank cards from prying eyes — an UnPocket."   They're on Kickstarter.
Wacom's Bamboo Stylus series is an interesting smart pen aimed at iPad users in the first instance though Wacom have ambitious plans to take their the top end version into the cloud and make it multi-platform: "

Wacom is also planning to roll out cloud services that will let the pen automatically share files and settings across different devices through the pen's Bluetooth connection."
Mont Blanc are also looking to get in the act with their premium e-StarWalker pen exclusive to Samsung for the Galaxy Note 4.  It doesn't look to be a Bluetooth capable though let alone cloud-connected though.
From Israel, OriginGPS claim to have made the world's smallest GPS chip called the MicroHornet aimed at IoT propositions with the tagline "making wearables more wearable".
Programming
A useful reminder of the new reality of Enterprise software that is more broadly applicable to any kind of software, namely that it's almost never worth building it yourself if what you're trying to build is something that already exists in customisable commercial instantiations like an eCommerce, CRM or CMS proposition and you have no particular domain expertise in the space:  "

Companies like  

Salesforce

,

Magento

,

Yammer

,

Freshdesk

,

Asana

 and dozens of others are on the rise because they outmatch in-house software on usefulness and cost of ownership…  

If multi-billion dollar companies are putting all these resources into building products that are their source of revenue, why would non-tech companies think they can build their own CRM, help desk or payment software to that standard?"
The Times of India provided an interesting glimpse into the relative dearth of good Python programmers in top Indian IT firms.  Although the country is considered a programming superpower, Python skills are in relatively short supply: "Python is a hot skill that is commanding a premium over traditional languages. For Python programmers with about six years' experience, the salary could be up to 30% higher than for those with skills in traditional languages."
Work/Culture
Nick Carr wonders if we need to distinguish the way "Big Internet" outfits operate online from activities like blogging which appears to be back in style right now: 

"By Big Internet, I mean the platform- and 

plantation

-based internet, the one centered around giants like Google and Facebook and Twitter and Amazon and Apple. Maybe these companies were insurgents at one point, but now they're fat and bland and obsessed with expanding or defending their empires."
Natasha Lomas at TechCrunch also explores the Big Internet landscape in another article decrying the current state of social media.  In the punchy "There's something rotten in the state of Social Media" she identifies three themes responsible for the dysfunction: i) monetization or "the increasing external pressure to monetize these social services … [though] both Facebook and Twitter are free at the point of use, [they] are publicly traded companies, answerable to shareholders and investors. That inevitably drives a need to achieve mainstream scale and mass engagement to deliver the kind of returns their shareholders expect." ii) automation through "algorithmic levers", and iii) enforcement whereby "many people won't even realize exactly how staged and contrived their digital social services have become, as they are encouraged to keep scrolling mindlessly through all the tasty looking, populist clickbait fired at their eyeballs."
The Internet of Things is setting up a"culture clash between old-line physical goods and those manufactured by startups".   The battle lines are explored in a GigaOM article and echo some of the concerns around social media behaviour in highlighting differences in attitude to monetization via subscription vs. ads and willingness to view customers as an experimentation base.
A reminder of the unlikely prospects for striking it rich in a startup is provided by this reality check from an Asia specific perspective.  The chances of ending up like Notch are minimal – the large majority of startups fail for angel investors but the very few that do make it compensate for them all: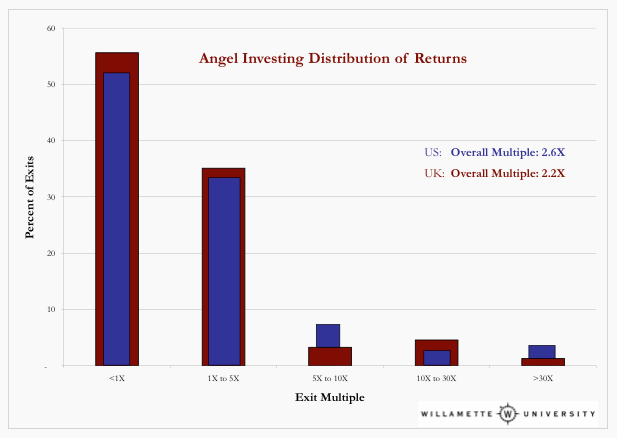 Interesting post on "experience-dependent neuroplasticity" or how you can 'nudge' your brain to make yourself happier. Without conscious training, you're up against evolutionary psychology: "Our brains are awesome at overlearning from negative experiences. The brain continuously scans for bad news. As soon as it finds the bad news, it overly focuses on it."  Our tendency to overfocus on bad news makes it all the more important to get the balance right between brutal and necessary honesty.   While it's important to , it's also important not to overcompensate by constantly seeking "organisational consensus" for everything:  

"honest feedback about performance becomes a "

lost art

" in many corporate environments in favor of coddling and conflict workarounds".
This HBR post outlines the essential communications competencies you need to cultivate to fast track your career highlighting five top 'soft skills'.  They're all pretty generic and applicable to any industry vertical really:

creating an intentional presence
being able to get buy-in
delivering executive briefings
connecting with distributed teams through virtual leadership
giving and receiving direct feedback